Wearable Technology Can Be the Key to Telehealth, Virtual Doctor Visits and Keeping People Out of the Emergency Room
Health devices worn on wrists, under the skin and even in underwear took on heightened importance during the COVID-19 pandemic. And as they track everything from sleep to steps, they're ushering in a new age of health care.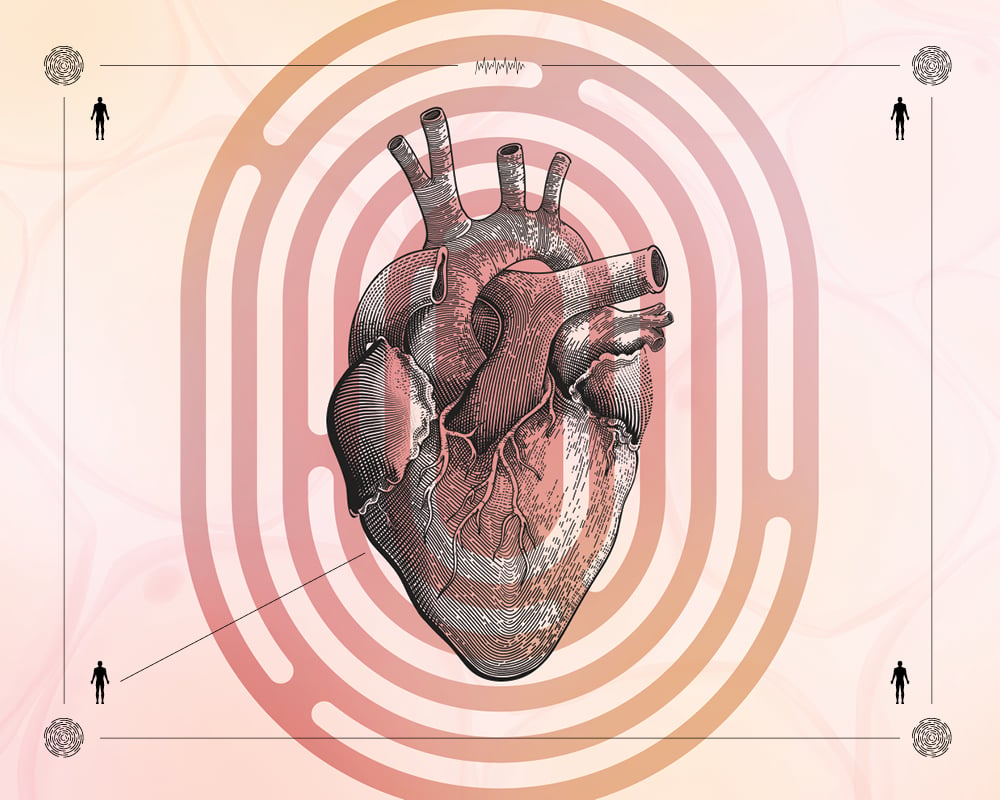 Photo Illustration: James Nakamura
Mechanic Craig Lemquist works with his hands. And to manage his Type 1 diabetes, Lemquist, 57, was constantly pricking his finger—at least eight times a day—to check his blood sugar. It was "frickin' brutal. You couldn't count how many holes I had in my fingers."
That changed earlier this year when his endocrinologist recommended a continuous glucose monitor, a small sensor that is synced to an app and inserted under the skin. It regularly checks blood sugar levels and can predict when it's trending up or down. Now, instead of pricking his finger, he simply checks his Apple Watch or phone.
"It's changed my life radically," he says. "I've converted quite a few people. Everyone I talk to who's insulin dependent, I go through a whole sales pitch already."
Lemquist is part of a wave of people taking advantage of new wearable technologies. According to an Accenture study, use in the U.S. nearly quadrupled, from 9% in 2014 to 33% in 2018.
And it's more than just Fitbits and step counters—devices you place on your skin or wrap around your wrist are helping to keep people out of emergency rooms and urgent care clinics. Local doctors and health care professionals are catching on to and embracing this trend, using the technology to treat and diagnose a variety of conditions from sleep apnea to diabetes to COPD.
---
SEE ALSO: Hawai'i Doctors Talk About Mystery Illnesses, Diagnostic Breakthroughs and Practicing in a Pandemic
---
Looking to the future
Wearable technology is already taking off in the Islands and globally—so much so that the University of Hawai'i is creating a program for future medical inventors.
Right now, it focuses on a man named Tyler Ray. The 34-year-old Virginia native moved to O'ahu last year as UH Mānoa's first true biomedical engineering faculty member. He came from Northwestern University where he helped to develop a sweat monitoring patch that can be used to diagnose diseases such as cystic fibrosis. The thin silicone patches stick to the skin and change color to indicate sweat and electrolyte loss. Gatorade plans to use it to monitor athlete exertion and debut it to the public this summer. It's been tested in the Ironman World Championship in Kona for the past few years.
Ray's arrival at UH's College of Engineering marks a new era for the school—the start of its biomedical engineering program. After the accreditation process is complete, the school's dean, Brennon Morioka, says UH will offer a bachelor of science in engineering with this new specialty. A key part of the program's success is partnering with UH's John A. Burns School of Medicine. That collaboration between engineers and doctors helps ensure that what they're creating is something people will want to wear.
"Biomedical engineering means a lot of things to a lot of different people. Universally, it's thinking about how we interface with the body and apply engineering principles to that," Ray says. "Med tech is a really important area right now. It's where a lot of engineering is going. That's the future."
At JABSOM, Scott Lozanoff and his team in the Anatomy, Biochemistry & Physiology Department have already come up with an invention that's paying dividends now. Rad3D is a web-based platform that allows doctors to see 3D models of cadavers and organs.
"When [doctors are] dealing with real complex tumors … as they're doing the surgery, they're trying to figure out where the boundaries are," Lozanoff says. "But having those 3D models to begin with and to see those boundaries [beforehand] is a real advantage."
Lozanoff and Jesse Thompson, technical director of Anatomical Imaging, say their graduate students have been using Rad3D since 2017 for a more realistic experience and problem-based learning. The duo began working on the software in 2015 and launched Rad3D in 2016. They're currently working with Tripler Army Medical Center doctors who want to use it to prepare for surgeries. They are also seeking FDA approval to use it as a diagnostic tool.
"It's a very rigorous process to validate a device for human health," UH's Ray says. "You'll learn additional challenges through the clinical trial studies. There are all sorts of issues that could appear."
Magdy Iskander, an electrical engineering professor at UH Mānoa, has been there. In fact, he's still there. He and his team created a patch that monitors lung water content, which can be used to detect heart failure. Traditionally, a catheter is inserted into the heart to measure pressure and detect heart failure. Iskander's tiny patch, though, can be sewn into underwear or shirts. A wire connects to a 3-by-2-inch box that transmits data to an app. Iskander completed clinical trials at The Queen's Medical Center, monitoring heart failure and dialysis patients, and is now awaiting FDA approval, which he expects in December. He said it also has the potential to monitor COVID-19 patients.
As part of the clinical trials, Iskander, director of the Hawai'i Center for Advanced Communications in UH's College of Engineering, and his team traveled throughout the Mainland to talk to doctors about his device, called a cardiopulmonary stethoscope. It's being developed by Miwa Technologies. They found that many professionals are searching for noninvasive testing methods rather than scans and surgeries.
"It's monitoring things that can help the doctor keep track of progress and medications, so it's really complementing," he says. "It's helping the diagnosis and treatment … but it doesn't treat anything."
---
SEE ALSO: Hawaiʻi Nurses Talk About Patient Care in a Pandemic
---
A change tool
Monitoring patients' health remotely can alert doctors to red flags early, keeping more people out of the emergency room.
At Queen's, pulmonologist Dr. Gehan Devendra and primary care Dr. Marie Yamamotoya started a new program for people with chronic obstructive pulmonary disease, or COPD, an inflammatory lung illness that causes coughing, wheezing and difficulty breathing. In December, the husband-and-wife duo began using the Spire health tag, a small device that remotely monitors steps, along with respiratory and heart rates. The company sends patients eight devices that stick onto their underwear and can be reused and washed until the batteries die. A Queen's nurse checks the results regularly Monday through Friday. If a patient's condition worsens, a nurse will call. And if the person is feeling sick, a pulmonologist will schedule a next-day appointment.
Although there have been some false alarms, the consistent monitoring has kept more people out of the ER, both doctors say. In one instance, a nurse was tracking a man whose respiratory rates kept getting worse. She followed up.
"One time it was because he was exercising. Another time he had been working in the yard," says Yamamotoya, medical director of The Queen's Health Care Centers. "But another time we called, he started coughing and having sputum production. The nurse let me know about it, and she called the pulmonologist … and scheduled [an appointment] for the next day in the clinic. Medications were adjusted and he didn't have any more issues."
Other physicians, such as Dr. Jennifer Loh, chief of endocrinology at Kaiser Permanente, have been outfitting their patients with wearable devices for years. Loh's patient, mechanic Craig Lemquist, is one of them. To track his Type 1 diabetes, Lemquist started using a continuous glucose monitor, or CGM, about a decade ago when the technology first hit the market. But he was getting a lot of false alarms, and the readings weren't always accurate. So, he stopped. Loh says earlier CGMs were bulky, cumbersome and inaccurate.
But recently, she advised Lemquist to try the new and improved CGMs. "I'm glad she did," he says. "I don't like it. I love it."
One of the biggest benefits is that the CGMs can predict changes in blood sugar levels. This is much more helpful than a static number given with traditional finger pricks because it allows patients to take action before feeling sick. Lemquist, an avid mountain biker, says when the device shows a down arrow during a ride, he immediately takes a glucose tablet before his blood sugar drops dangerously low. It also sounds an alarm if his blood sugar dips too low while he's asleep.
"I was getting up twice a night to go in the bathroom, finger stick and find out where I'm at," he says. "Now I keep the receiver on my nightstand so all I have to do is roll over, push a button and check."
The device does come with its challenges. Loh says that some people have difficulty getting the sensor to stay under their skin, particularly if they don't have a lot of fat or are hairy. (Lemquist attests to the former.) If it isn't inserted correctly, which must be done every 10 to 14 days, its readings could be inaccurate. Loh says she has to ensure patients know how to use it, what they're signing up for and, most importantly, that it's a good fit.
"This has to be a tool that empowers you," she says. "When you get all of this data, you're able to see how what you're doing in your life impacts your health. You'd want to be able to do something with the numbers … and use it as a positive reinforcement and a change tool."
Kaiser pulmonologist Dr. Shanon Makekau has been using at-home sleep apnea kits on about 12 patients every week for the past decade. The wrist monitor sensor assesses breathing, sleeping position, movements and heart rate changes, which are factors in diagnosing sleep apnea. Traditionally, people are connected to wires and monitored overnight in a lab. Makekau says the at-home kits are not the same but comparable, and have the added benefit of capturing a typical night of sleep in a regular environment versus in an office.
But Makekau does acknowledge that not everyone is a good candidate. Ongoing medical issues can affect its readings. People need a fairly predictable schedule so they can easily use it at home during sleep. And she says self-testing can be intimidating.
---
SEE ALSO: What It's Like Being a First Responder During the Pandemic
---
Smart tech, smart consumers
There are challenges. One is accessibility. Because many devices are new, insurance coverage is sporadic and varied. Queen's Yamamotoya and Devendra are currently trying the Spire health tag on just five COPD patients who have Medicare, which covers the entire cost. Without it, the out-of-pocket fee is $70 a month. They're hoping they can show insurance companies the value of covering the device from the data they're collecting, but that's something for the future.
Coverage for other wearables, like Loh's glucose monitors and Makekau's sleep apnea kits, also vary by health plan. While most Kaiser plans cover both at-home and in-lab sleep apnea testing, copays from other providers vary. Insurance plans sometimes dictate the CGM model people can use.
Choosing the right type of device also matters. Like Loh, Yamamotoya had opted out of earlier COPD technologies—including big bulky vests—because they just weren't good fits. But as technology advances, there's more willingness to try wearable monitoring devices.
Although the doctors we spoke with all come from different specialties and use different types of devices, they do agree on one thing—the technology is only as good as the care given with it.
"Wearable tech is a great data brink. It collects a lot of information," Makekau says. "But it doesn't always give the guidance with what to do with that information. As advanced as wearable tech will likely become, it will be something that we look to as a partner."
And as the state's doctor shortage continues to grow—Hawai'i is short more than 500 physicians—this technology can help keep up with more patients.
"I can just look down at it anytime. Now I have much, much tighter control [of my diabetes]," says Lemquist of his blood sugar monitor. "We have to take advantage of the new technology that's coming up. They're making changes really quickly."
---
SEE ALSO: 3 Oʻahu People Who Contracted COVID-19 Talk About Their Illness and Long Recovery
---
Recreational vs. medical devices: What's the difference?
Our smartwatches and wristbands can do everything from monitor our heart rates to count our steps. But most are labeled as recreational and for entertainment purposes only. What are the differences between these and the wearables that doctors prescribe?
Medical wearable tech devices used by physicians and hospitals are required to clear several hurdles before hitting the market. In clinical trials, developers need to show data that proves what they claim to do is true. Then they need to get FDA approval and comply with data security and privacy laws mandated by the Health Insurance Portability and Accountability Act.
Although the Apple Watch Series 4 and 5 are FDA cleared for heart monitoring, some professionals warn that they should not be considered medical devices. The FDA uses a tiered system to clear or approve certain medical devices. Those with the highest risks, such as heart valves and implantable infusion pumps, typically need to show sufficient scientific evidence that they are safe and effective to gain FDA approval. The Apple Watch falls into the moderate-risk category, which includes catheters and dialysis equipment. This type of equipment only requires FDA clearance, meaning that they can do pretty much the same as other similar products on the market.
Apple and Fitbit also disclose that their devices are not meant to replace medical treatment and diagnosis. Several doctors add that the sensors used in medical devices are much more sensitive and can detect minute changes and patterns. They also use multiple data points to assess different variables in a patient's health.
"We're [not] monitoring just because we're curious about it, which is kind of like Fitbits or Apple Watches," says Dr. Marie Yamamotoya, medical director of The Queen's Health Care Centers, who has outfitted her COPD patients with a device that monitors their symptoms remotely. "There is a definite purpose for it."