We Tried It: Ala Moana's New Play Area
Our keiki's take on the 20-foot-tall climbing structure.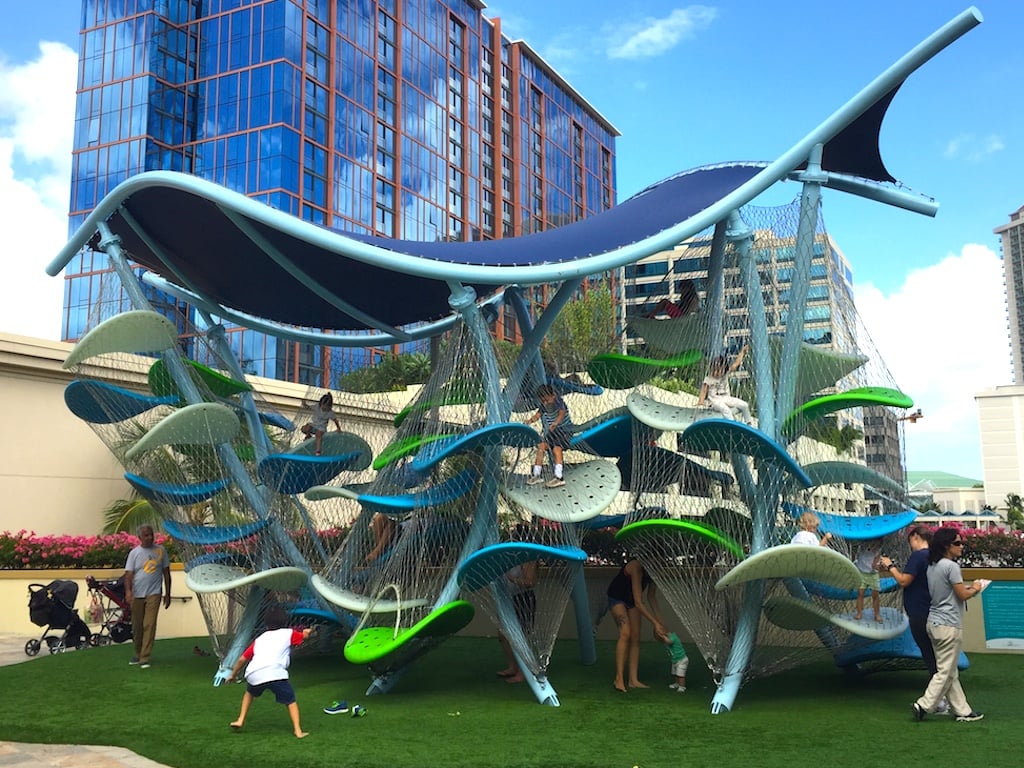 Photo: Jennifer Carlile Dalgamouni
The new keiki climbing structure at Ala Moana Center is unlike any other on the island. So, we had to try it out.
"'Oh my gosh!'" my boys squealed when they saw the 20-foot-tall maze of blue, green and white platforms from the parking lot. They were so excited I had to hold on to them.
Ala Moana Center says the Luckey Climber was inspired by the motion of ocean waves. It's made of smooth, curved plastic surfaces that keiki can climb and scamper across; the platforms are staggered, so it appears that no one could fall more than about 1-½ feet. The entire 40-foot-long structure is surrounded by a net of vinyl-coated steel cable that goes through the platforms, so little monkeys can't fall off the sides.
Once there, my 4- and 7-year-olds charged in and started playing tag with the other kids. They all chased each other up and down and across the platforms, using the netting as handholds. The play area is recommended for children 3 to 12, though toddlers were there, too, on the padded artificial grass under the structure, using the netting to pull themselves up. When some made their way into the climbing area, I yelled at my boys to be careful not to jump too close to them.My kids played hard for 45 minutes and my 4-year-old threw a tantrum when I said we had to leave for swim class. And he loves swimming.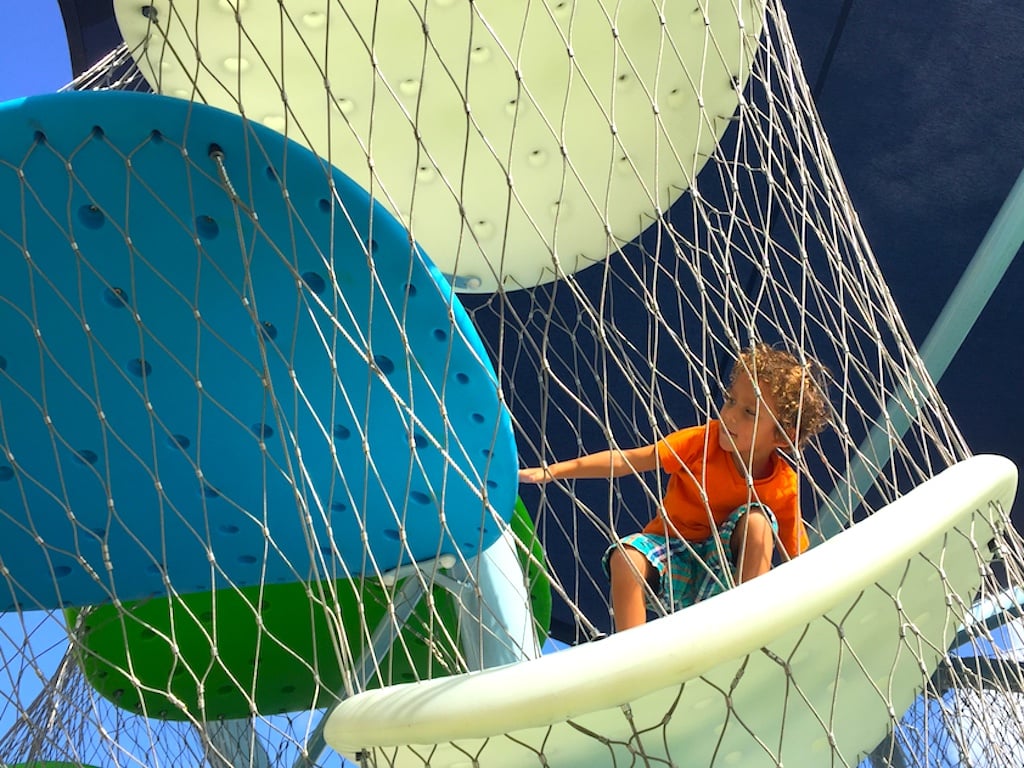 Photo: Jennifer Carlile Dalgamouni
We were fortunate to be there early on a weekday afternoon when no more than a dozen kids were playing. But, now that Target has opened and the holiday season is upon us, it can get very crowded. The structure has just four entrances, and the openings in the netting are not very big. So, beware of traffic jams.
Here's another tip: Use the bathroom first and bring water. Target has the closest restroom, but it's still a hike for little legs that don't want to leave the playground. You will need to go down the escalators and walk to the back wall through kitchenware.
Lastly, don't leave keiki unattended or count on the Luckey Climber for rainy day fun. The blue, wavelike cover is aesthetically pleasing but unlikely to keep the area dry.
The Luckey Climber is located on the third level of the Mauka Wing, near the new Target (in the old Nordstrom space). It is open during mall hours.