We Tried It! Super Saturday at Hawaiʻi State Art Museum
5 things to know about this supercharged program for kid artists.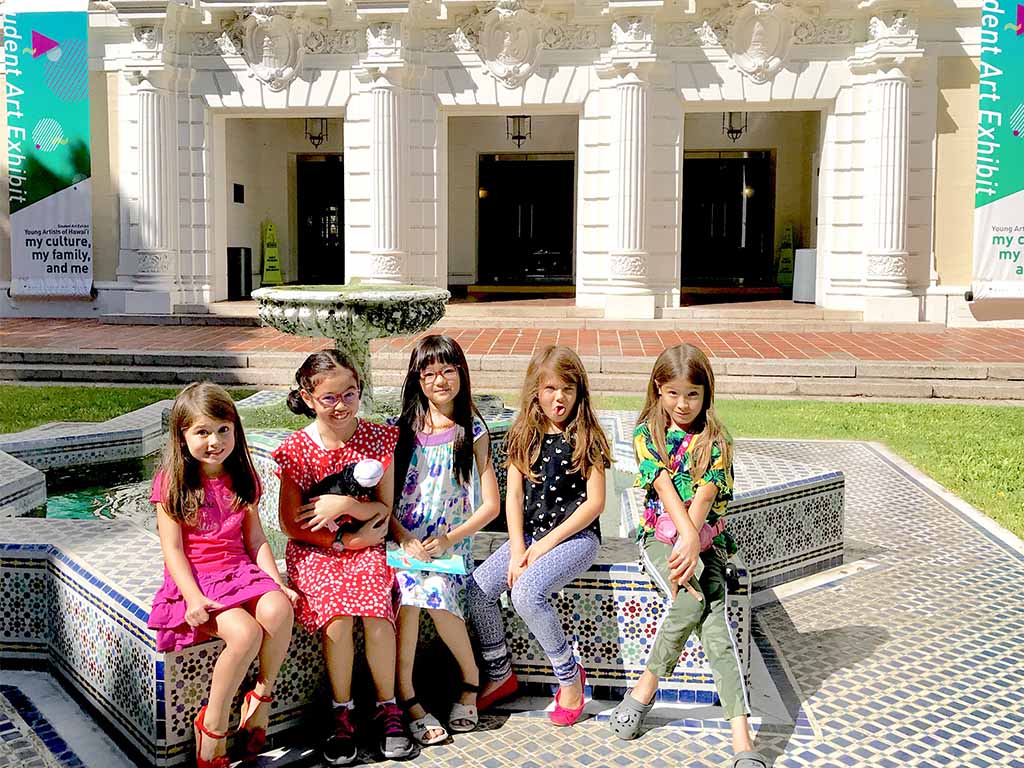 (Note: Super Saturdays in 2020 are scheduled for May 23, July 25, Aug. 29, Sept. 26, Oct. 31 and Nov. 14. Due to safety measures related to COVID-19, the March and April programs have been cancelled).
The Hawaiʻi State Art Museum—located in a beautiful historic building on Hotel and Richards streets in downtown Honolulu—is like that aunty or grandma that every family seems to have. She's majestic. A bit elderly. But always ready to entertain your kids who dearly love her.
So, it was no surprise that our children loved the museum's special summer program, Super Saturday, this past June. Plenty of thought was put into the agenda. For two hours, our keiki created sea-themed art, designed sculptures in the kids' playroom, struck silly poses at a photo booth, and browsed the museum's gift shop. They even got a sneak peak of giant "Mr. Chickenpants"—but more on that later.
Mark your calendars for upcoming "Super Saturday" events. Before you go, however, here are five things you might want to know:
1. Parents should be hands-off. Super Saturday's art projects are designed for little hands and brains, and the stations are staffed by helpful employees and volunteers who work well with kids. Unless your children are little, or ask for help, it might be best to step back and let them do their own artwork. We love watching our offspring get creative—from afar. And when they show us their finished masterpieces, we're proud parents.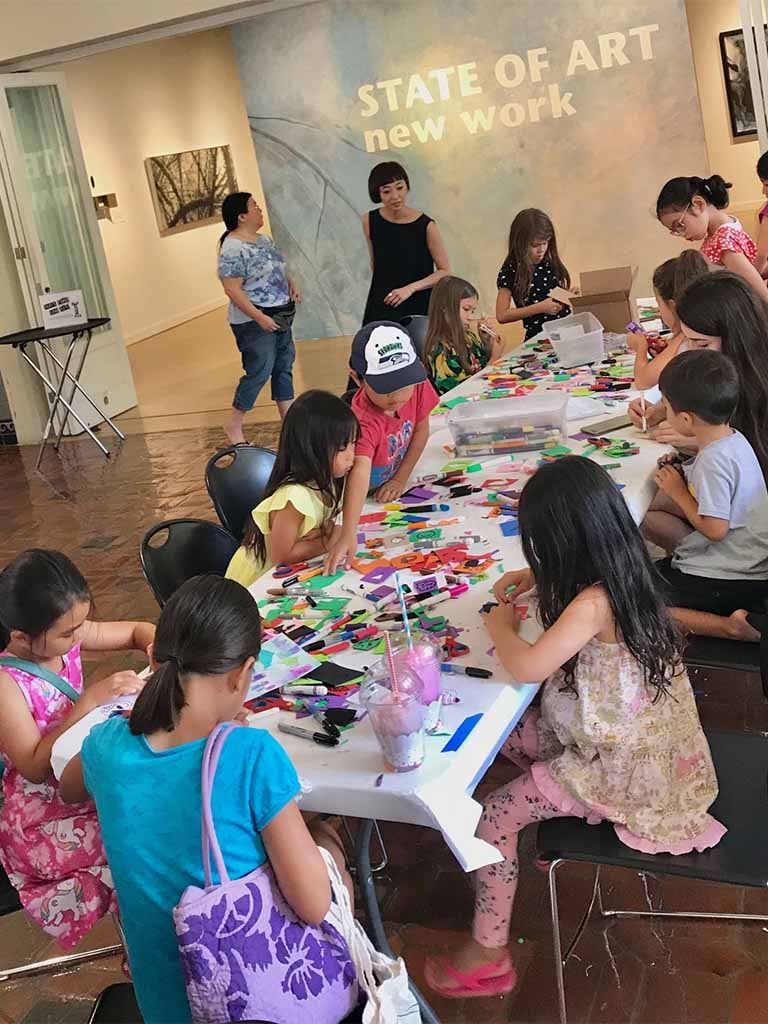 2. Be silly. Gather your tribe and head over to the photo booth located in the second-floor lobby. The instant prints are fun mementos of your visit to the museum. The Photo Ops employee who ran the booth was very patient with our kids. Not only did the kiddos take forever to gather at the backdrop, they made goofy faces and lots of noise, then asked him to make multiple prints so each person could have her own copy.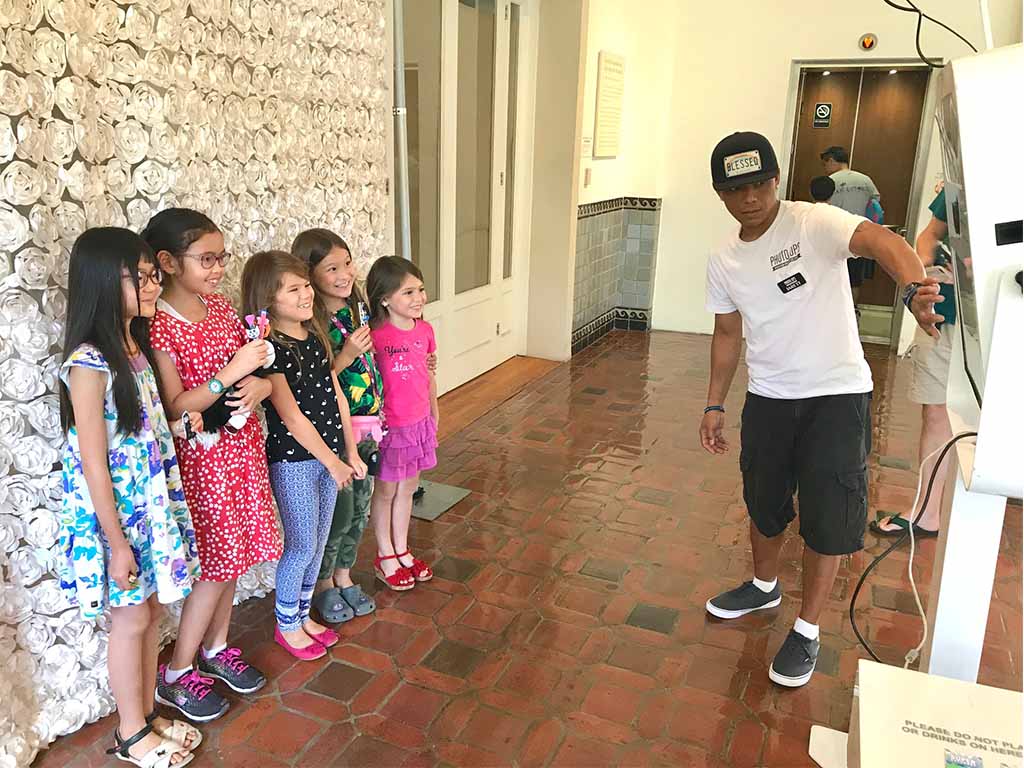 3. Be mindful. The museum isn't so huge that children easily get lost. But if you have wobbly toddlers and accident-prone kids, be alert when they: walk the staircase between the first and second floors; play near the balcony railings on the second floor; visit the breakable exhibits; and explore the museum's gift shop where there are glass and ceramic merchandise. A safe place where everyone can relax is in the "I Love Art" playroom on the second floor, Diamond Head wing of the museum. This cute little area has building blocks, walls for drawing, comfy chairs and books for kids. We even saw an exhausted dad napping on the sofa while his child played with other preschoolers on the floor.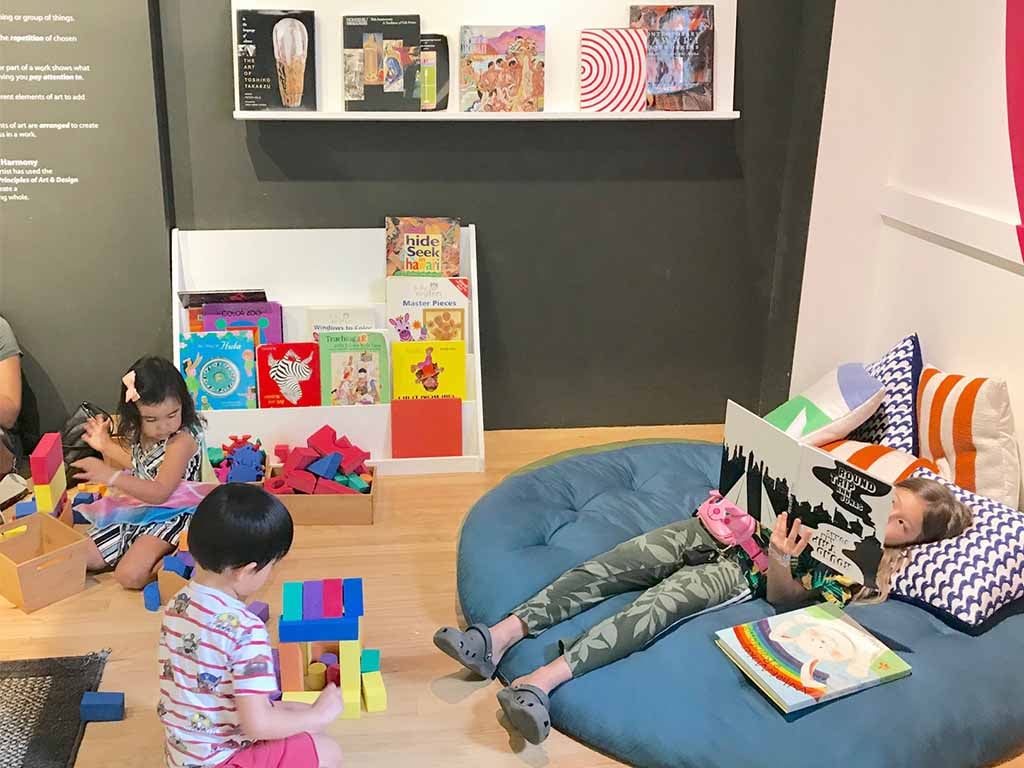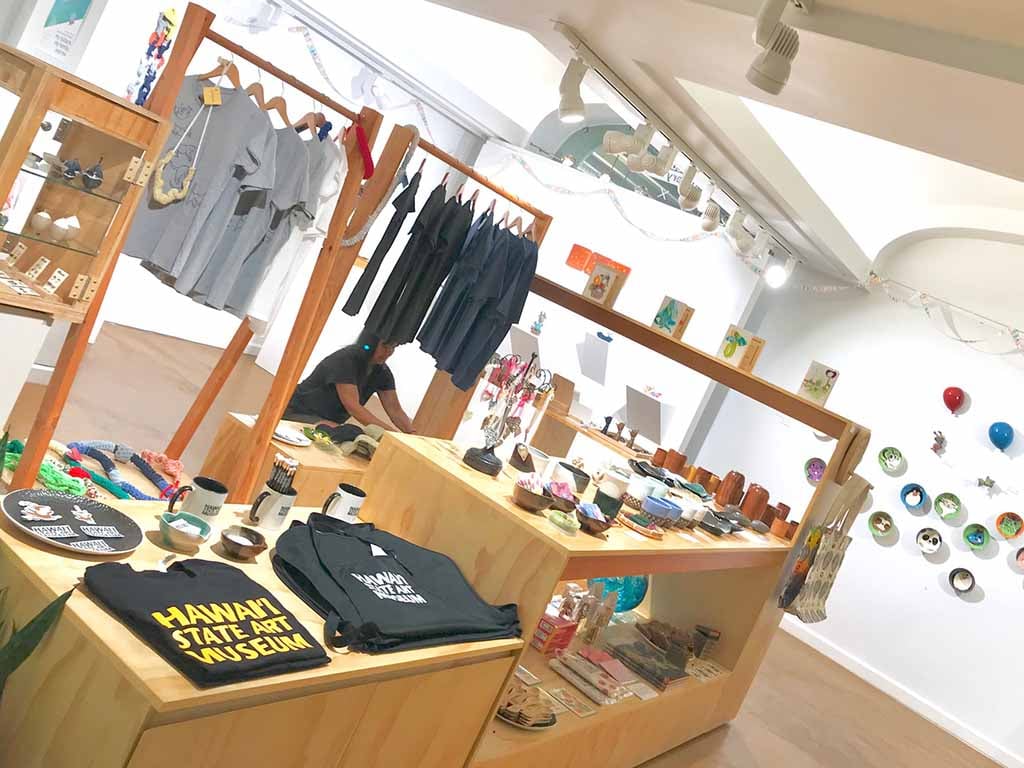 4. Be amused. When we attended the Super Saturday event in June, the museum's outdoor sculpture garden was under renovation. We didn't see much outside, except construction equipment and wooden beams. The kids, however, got excited when they spotted a 12-foot-high bronze sculpture of "Mr. Chickenpants" by artist May Izumi. The outdoor sculpture is adorable and slightly quirky. A smaller replica of Mr. Chickenpants is on display in the museum's upstairs gallery.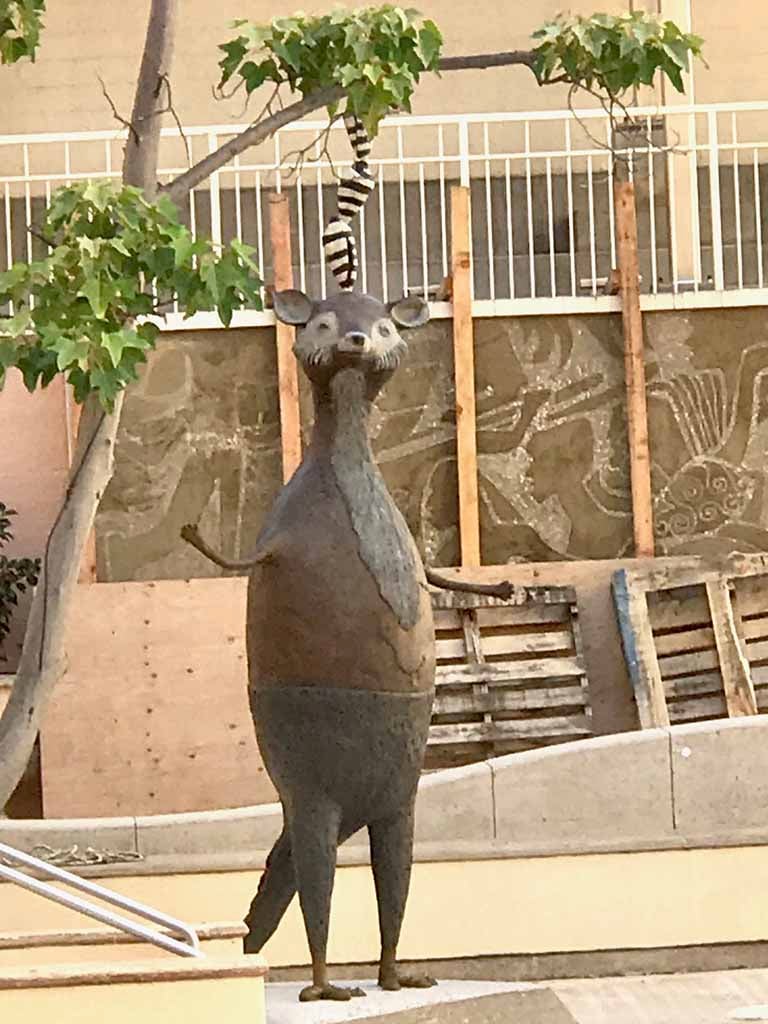 5. Be strategic. The museum does not have its own parking facility. So, you know what that means for your family: Wear comfy shoes for walking; bring cash and coins for parking; and plan to take kid-sized steps, push a stroller or carry your kiddos to and from a nearby parking lot. Here are a few:
ʻIolani Palace grounds. You can find stalls close to the palace's Richards Street exit, in front of the State Archives building, next to the gate leading to the State Capitol Building, or in front of the palace along King Street.
Ali'i Place. There is a two-hour parking limit here. Enter at 1099 Alakea St. and use the pedestrian entrance and exit on South Hotel Street directly across from the Hawai'i State Art Museum.
State parking lots. Park in the State Capitol Building at 415 S. Beretania St. and Punchbowl Street, or in the Kalanimoku Building at the corner of Beretania Street and 1151 Punchbowl St.
Super Saturday is usually on the Second Saturday of every month from 10 a.m. to 2 p.m. in the Hawaiʻi State Art Museum. No. 1 Capitol District Building, 250 S. Hotel St. Admission to the museum always is free. Regular museum hours are from 10 a.m. to 4 p.m., Monday to Saturday. Closed Sundays and state and federal holidays. (808) 586-0900. hisam.hawaii.gov