We Tried It: Poi Packs
Four kids test out poi in on-the-go squeezable packs.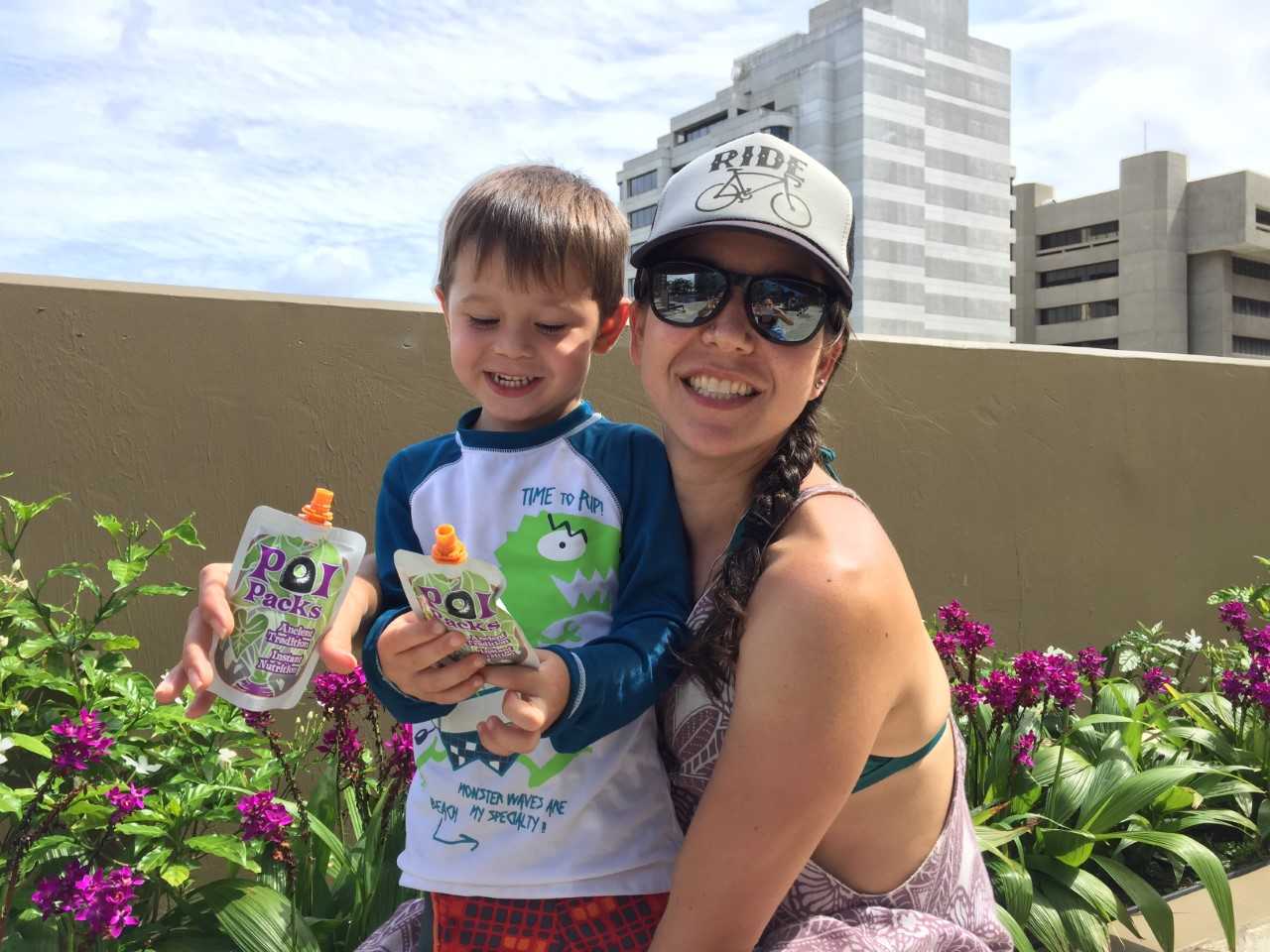 Photo: Jennifer Carlile Dalgamouni
As parents, we're always looking for tasty, nutritious snacks for our children. They also need to be easy to carry, mess free and resealable. Given these requirements, I've never heard a mom or dad suggest sticky poi as a kid-friendly travel treat. That is, until Big Island athlete and mom of three Mahealani Jensen invented Poi Packs, an easy way to eat the healthy, hypoallergenic Hawaiian snack on the go. It can even be carried on to a plane. We decided to try them out.
Our test subjects were two moms and four kids: me and my 5- and 7-year-old sons, and a friend and her 3- and 5-year-old sons. My friend and I usually like poi, especially when it's smooth, easy to swallow and not too sour, but our boys are a bit of a mixed bag. My boys liked poi when they made it themselves by pounding taro at a luʻau, but they didn't like it when they tried it at a restaurant. She said her boys like it mixed with kalua pig.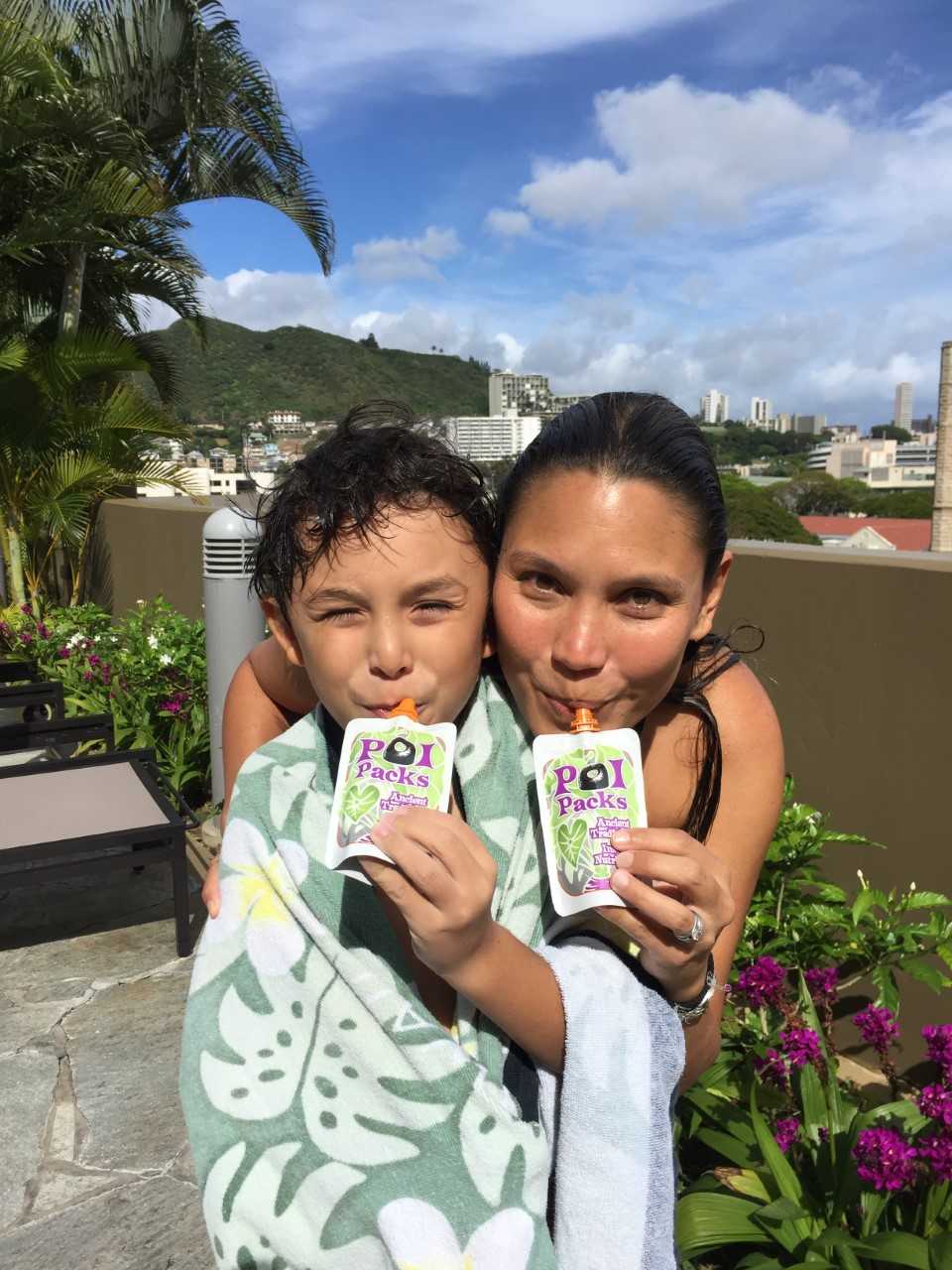 Photo: Jennifer Carlile Dalgamouni
Each Poi Pack sells for around $4.25 and contains three ounces of pure poi, made from taro and purified water, and needs to be kept refrigerated. I popped six packs in a backpack with an ice pack and joined our friends for an afternoon at the pool.
The boys all liked the colorful packaging and twist-off caps and were excited to try them. But, my friends' boys smiles quickly turned to frowns. We realized the shape and look of the packaging led them to expect a sweet treat of pureed fruit or flavored apple sauce. We let the boys swim and play. They soon returned to the packs and kept sipping at them. It turned out that they did like the poi, it was just an issue of misguided expectations.
My friend was also happy to see that the packs were made with Hanalei Poi as it's her favorite brand. We both liked the sweet flavor and smooth consistency and finished our packets almost too quickly.
"These would be a great alternative to most bagged convenience foods that are fruit based or sweet," she said.
My boys didn't taste the two packs until they had gotten warm and didn't care for them. I agree that the poi tastes much better cold. My youngest could not be convinced to try it again, but my 7-year-old son grabbed a cold pack and his reaction quickly went from thumbs down, to half way, to thumbs up. The next day, as soon as he got home from school, he begged for a poi pack and downed it in seconds. He soon became quite the poi connoisseur, noting the difference as the packs aged and took on a "sparkling, slightly carbonated taste." Surprisingly, he preferred the somewhat sour flavor of the older packs. After we ran out, we bought a container of Hanalei Poi but the boys weren't sold. It just wasn't as fun and therefore didn't taste as good.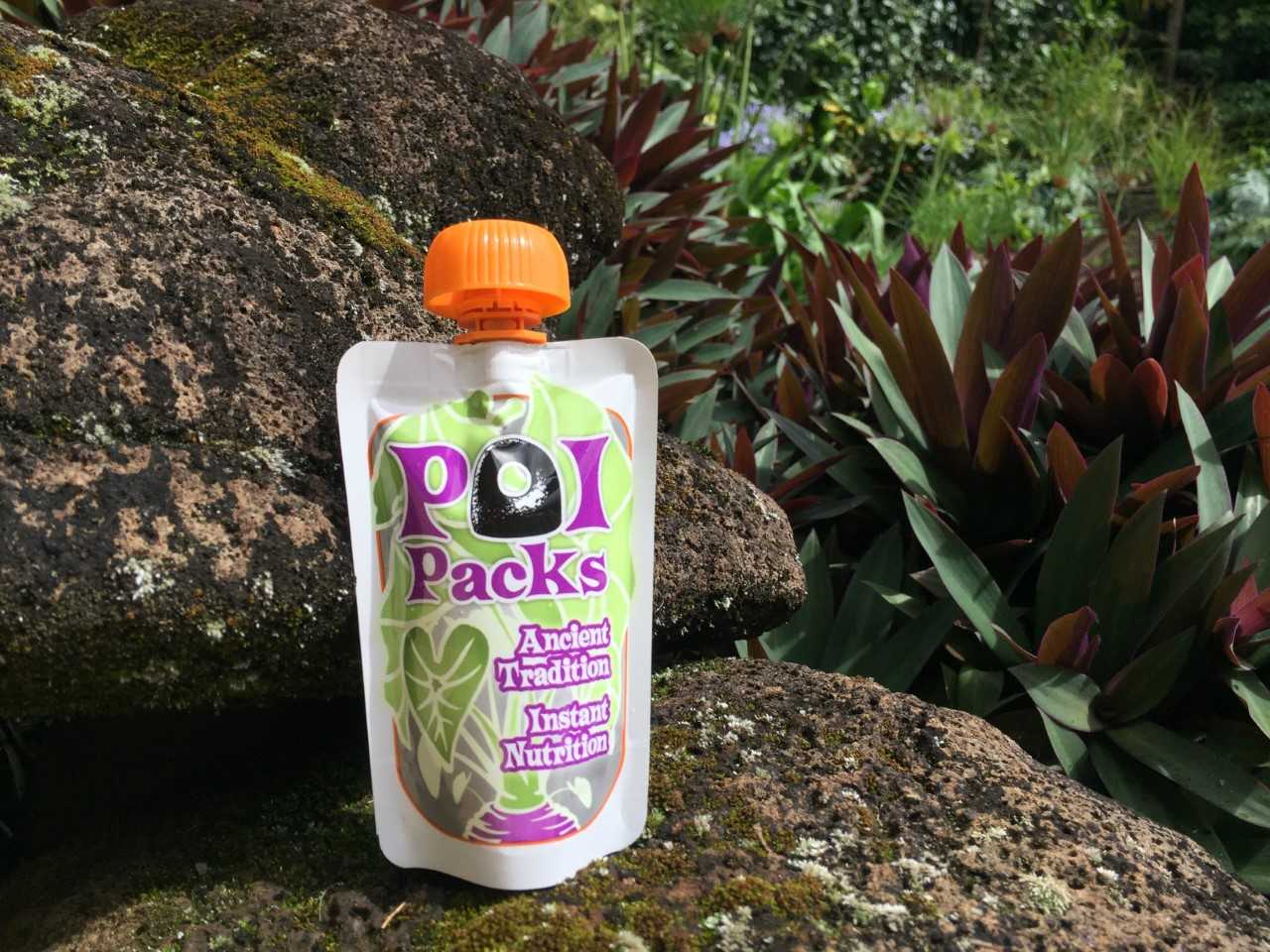 Photo: Jennifer Carlile Dalgamouni
Overall, Poi Packs may be a hit with your family. Just make sure to serve them cold, manage expectations and encourage kids to give them a few tries. I think they'd be an ideal snack for babies and toddlers too. Right now, the packs are available in eight Big Island stores. Oʻahu residents can find them at Tamura's in Waiʻanae. I'm pregnant now and hope Poi Packs come to Honolulu by the time my baby is ready for semi-solid foods.
To learn more about Poi Packs, how and why they were created and where to find them, check out this write up on HONOLULU Magazine.