Watch Giant Pandas, Sea Otters and More Through 9 Live Zoo and Aquarium Cameras
But be prepared to spend hours following a Hawaiian Monk Seal at play or cooing over a room of playful puppies.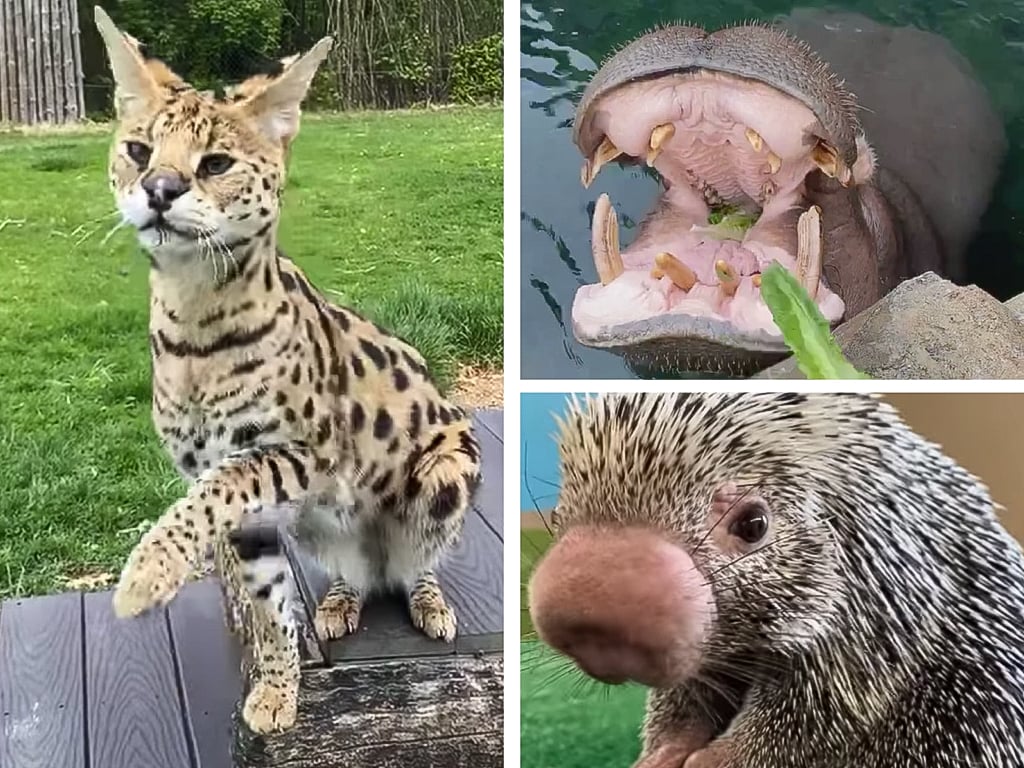 Courtesy of Cincinnati Zoo
Just a few Cincinnati Zoo friends kids can meet: Jambo the African serval, Fiona the hippopotamus and Brazilian porcupine Rico.
ZOOS
1. Cincinnati Zoo
Weekdays, 9 a.m. HST on Facebook
The Cincinnati Zoo takes kids on live educational adventures, highlighting different animals at the nation's second-oldest zoo. Zookeepers begin with their world-famous 3-year-old, 1,300-pound hippopotamus named Fiona. The animal weighed just 29 pounds when she was born six weeks premature and is the star of three children's books. Kids will learn everything from what the animals eat, to what they poop and other unique facts. And they'll do activities and can also take a quiz for a prize. The zoo accepts donations.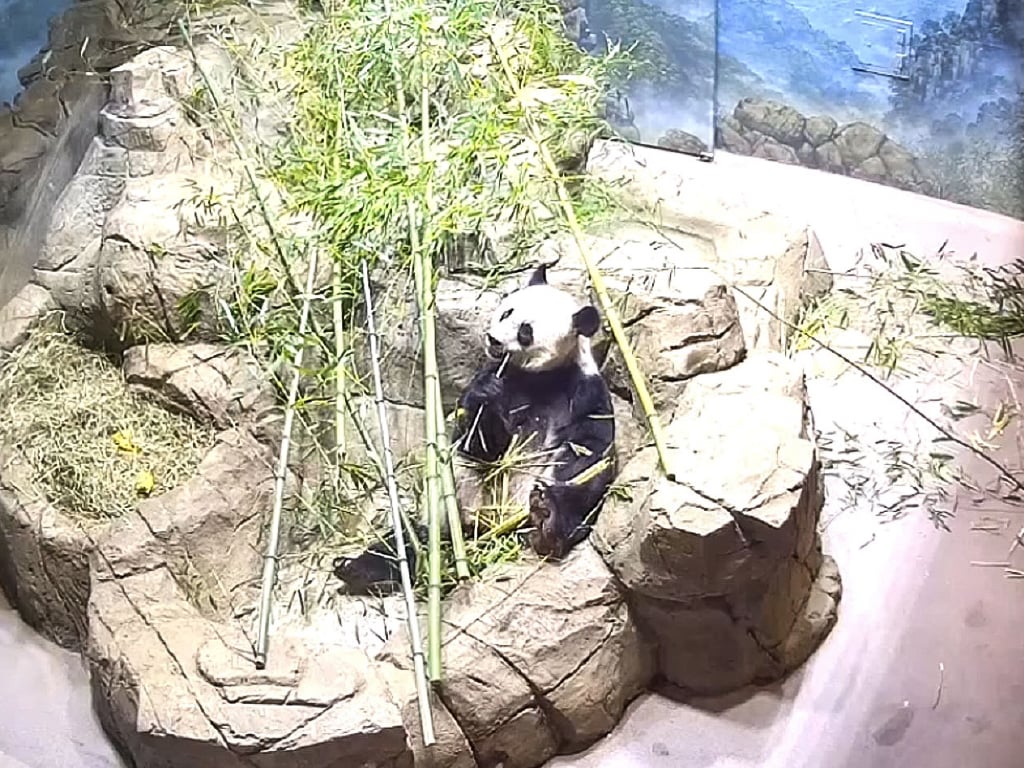 Courtesy of Smithsonian's National Zoo
One of the endangered giant pandas at Smithsonian's National Zoo.
2. The Smithsonian National Zoo's Giant Panda Camera
24 hours online
Watch endangered giant pandas Tian Tian and Mei Xiang before they leave Washington, D.C., at the end of the year. The pair is on loan from the Chinese government so zookeepers can study giant pandas' behavior, health and reproduction.
nationalzoo.si.edu/webcams/panda-cam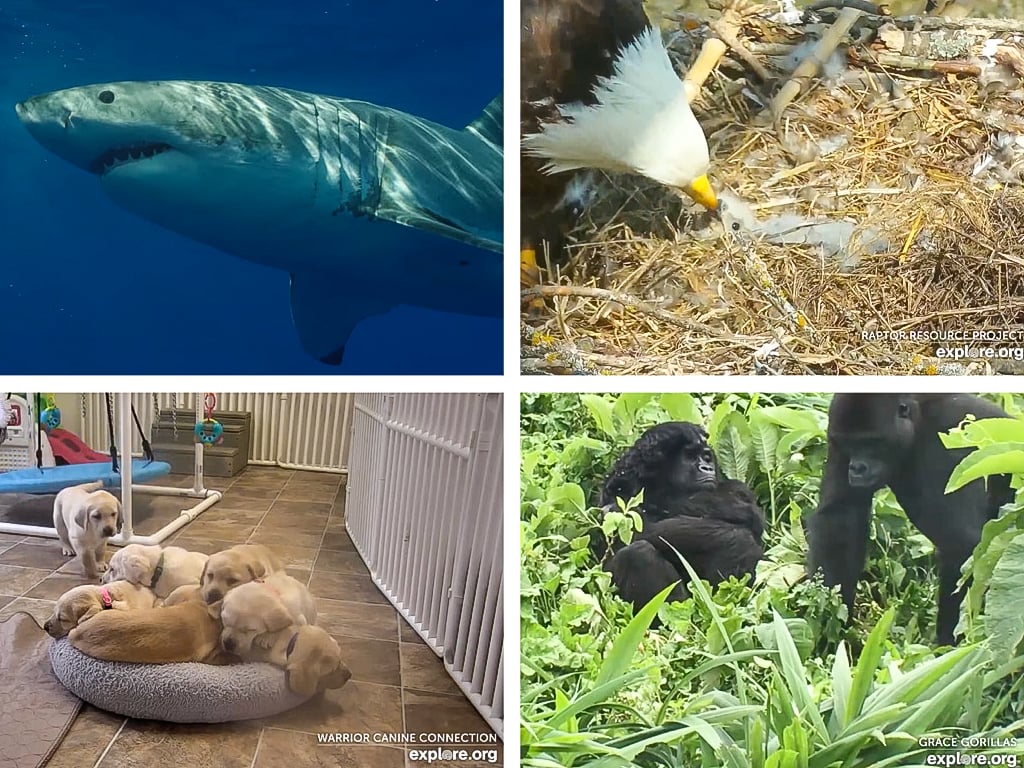 Courtesy of explore.org
Clockwise from upper left: A great white shark, a bald eagle mom feeding her eaglet, grace gorillas in Africa and an adorable puppy playroom are among the dozens of scenes from explore.org's live cameras.
3. Explore.org
24 hours online
The world's largest live nature camera network is a treasure trove for animal lovers. Watch panda babies snuggle, hear the cooing of an owl near its nest, and meditate while watching great white sharks swim by. You can even virtually visit newborn puppies and kittens!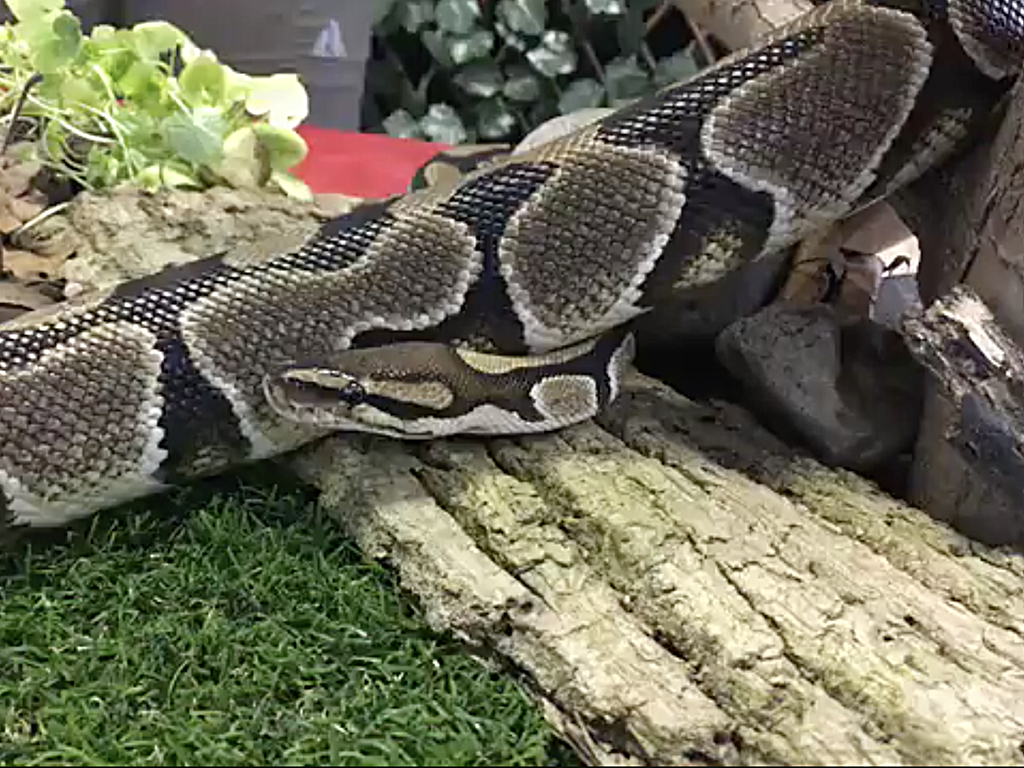 Courtesy of Elmwood Park Zoo
Monty, a ball python, made a special appearance for Elmwood Park Zoo's Zoo School Live. The snake is not on exhibit to the general public but is part of the zoo's educational program.
4. Elmwood Park Zoo
Weekdays at 5 a.m. HST on Facebook
In Pennsylvania, the Elmwood Park Zoo's education team takes you to school—zoo school. We've gone along during a veterinary exam and annual checkup for Mr. Wilson, a Muscovy duck, where we listened to his heart and lungs, and checked his wings, legs, feet, eyes, ears and mouth, just like doctors do for you! On its website, kids can check out the zoo's giraffe camera, which is live from 4 a.m.-11 a.m. HST daily. You can even control it for some spotty cool fun.
Zoo School: facebook.com/pg/EPZoo/events/
Giraffe cam: elmwoodparkzoo.org/animal_cam/giraffe-cam/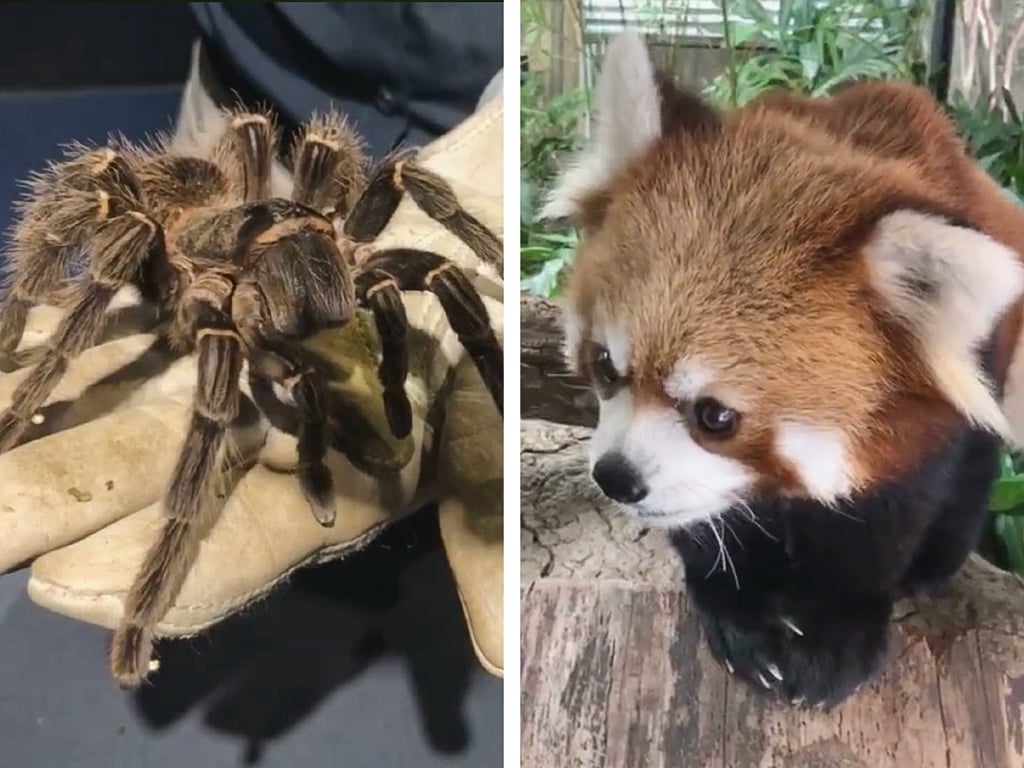 Courtesy of Houston Zoo
Left to right: Carmen, a salmon pink birdeater tarantula and an adorable Asian red panda.
5. Houston Zoo
2 a.m.-2 p.m. HST online and 5 a.m. HST on Facebook
Take a live look at rhinos, gorillas and Asian elephants. You can even get up close with a nest of leafcutter ants. The zoo is also doing 30-minute daily livestreams on Facebook, which take viewers through its cougar den, red panda enclosure or to its clouded leopard cubs, Nova and Luna. Ever seen a red river hog? Did you know a green-winged macaw can paint? If you don't wake up early enough to ask the zookeepers questions, you can watch the videos later.
Live webcams: houstonzoo.org/explore/webcams/
Facebook Live: facebook.com/houstonzoo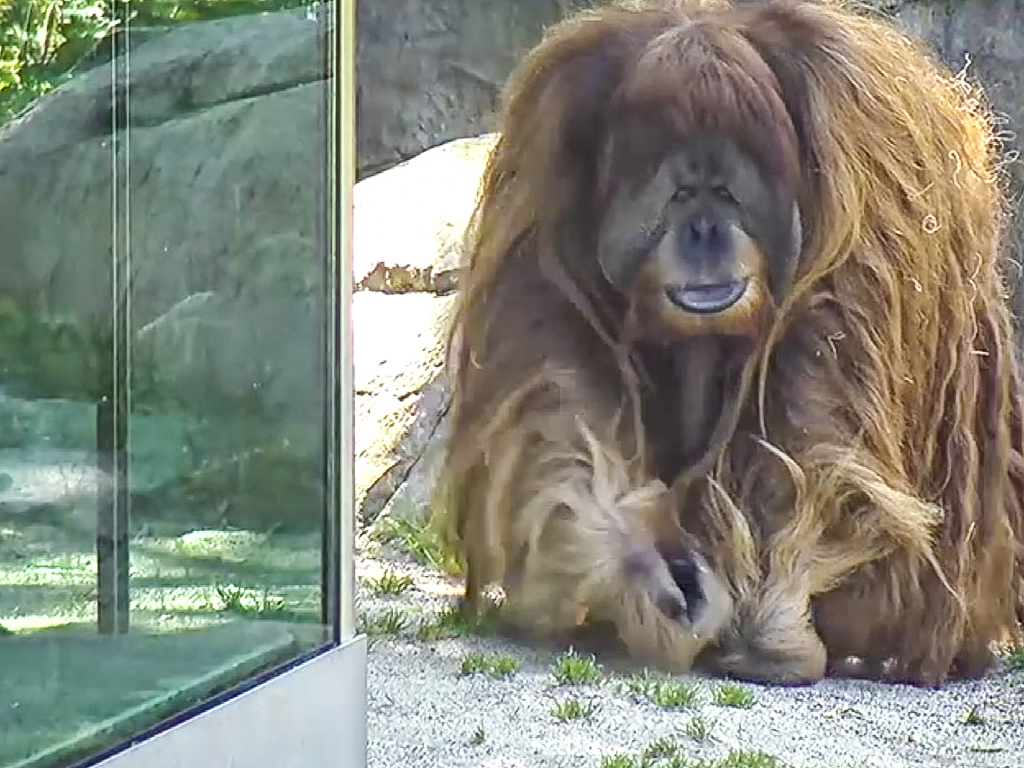 Courtesy of San Diego Zoo
Oh hello there! A glimpse at the orangutan from tthe San Diego Zoo's live cam.
6. San Diego Zoo
24 hours online
Watch live cameras focused on a variety of animals at the San Diego Zoo. The polar bear, koala bear, tigers and burrowing owl cams all caught our eyes.
facebook.com/SanDiegoZoo/videos/2595128077383008/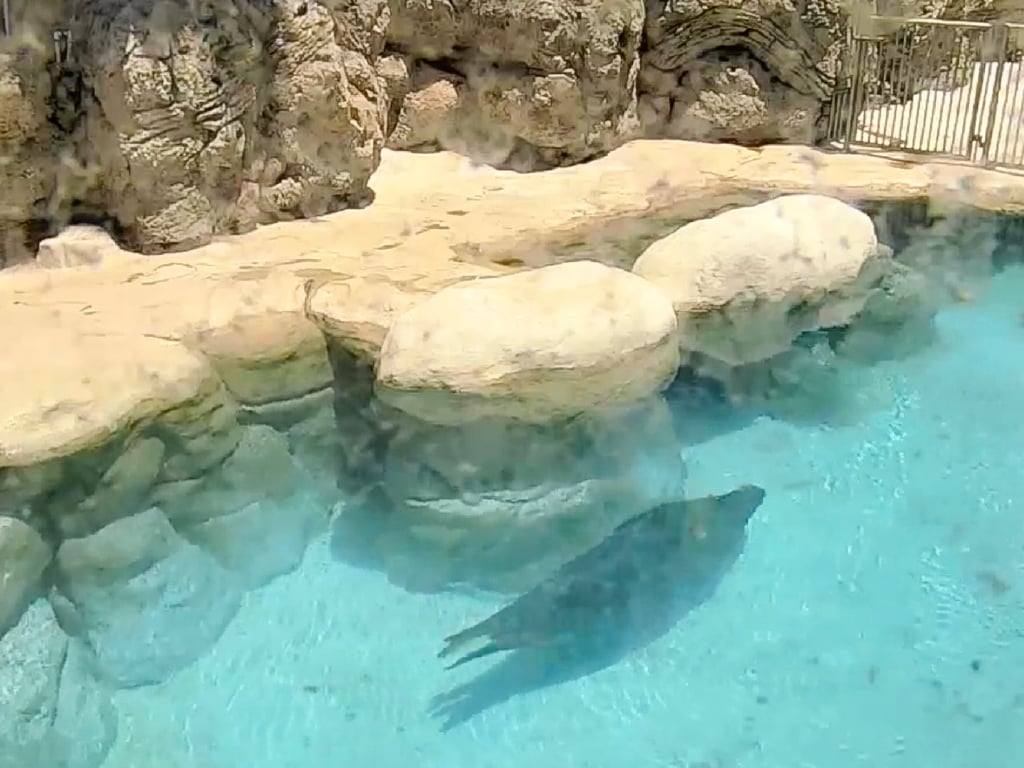 Courtesy of Waikīkī Aquarium
Ho'ailona, the Hawaiian monk seal at the Waikīkī Aquarium, keeping cool.
AQUARIUMS
7. Waikīkī Aquarium
24 hours online
Watch the live camera on the Hawaiian monk seal exhibit and you might catch a glimpse of 12-year-old Ho'ailona. When he was 3 years old, veterinarians found he had cataracts in both eyes so he was brought to the aquarium in 2011. He's mostly blind but gets around very well in his home, which you can see for yourself as he swims past and pops out of the water for feedings.
The aquarium also now has a live camera focused on its Northwestern Hawaiian Islands exhibit. It's like a soothing screensaver as colorful fish swim by for hours.
waikikiaquarium.org/experience/virtual/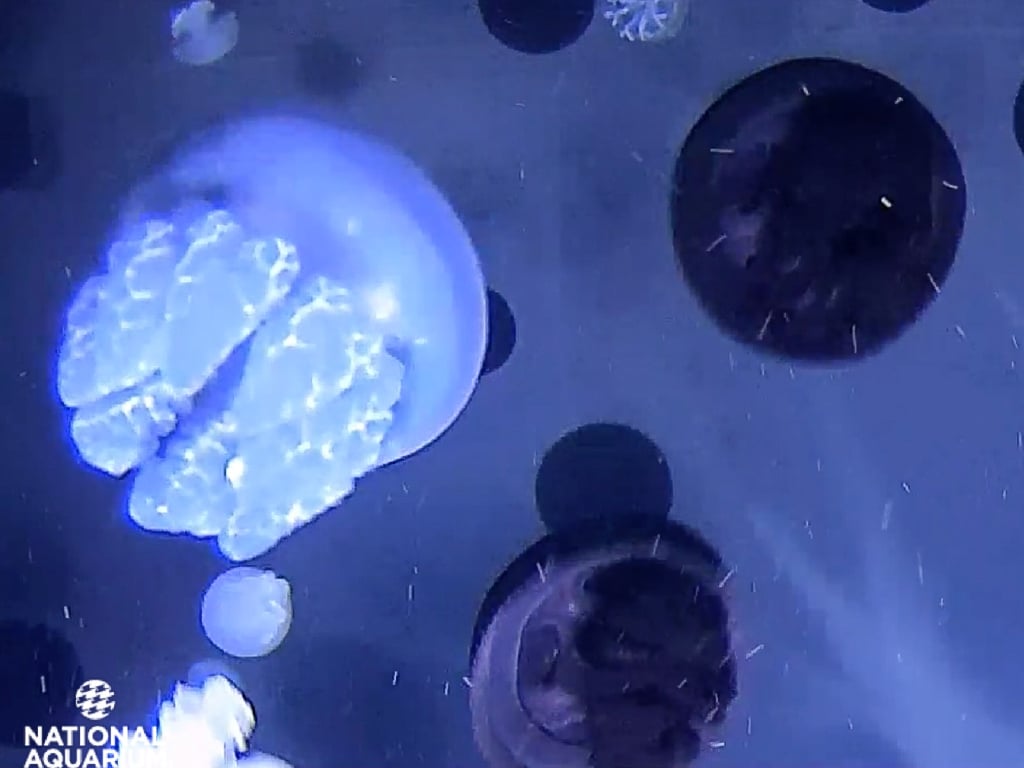 Courtesy of the National Aquarium
Blue Blubber jellyfish at the National Aquarium in Baltimore, Maryland.
8. The National Aquarium
24 hours online
The National Aquarium in Baltimore offers three live cameras. Explore brilliantly colored fish at the Blacktip Reef, yellow tang and clownfish at the Pacific Coral Reef, and invertebrates at the Jellies Invasion.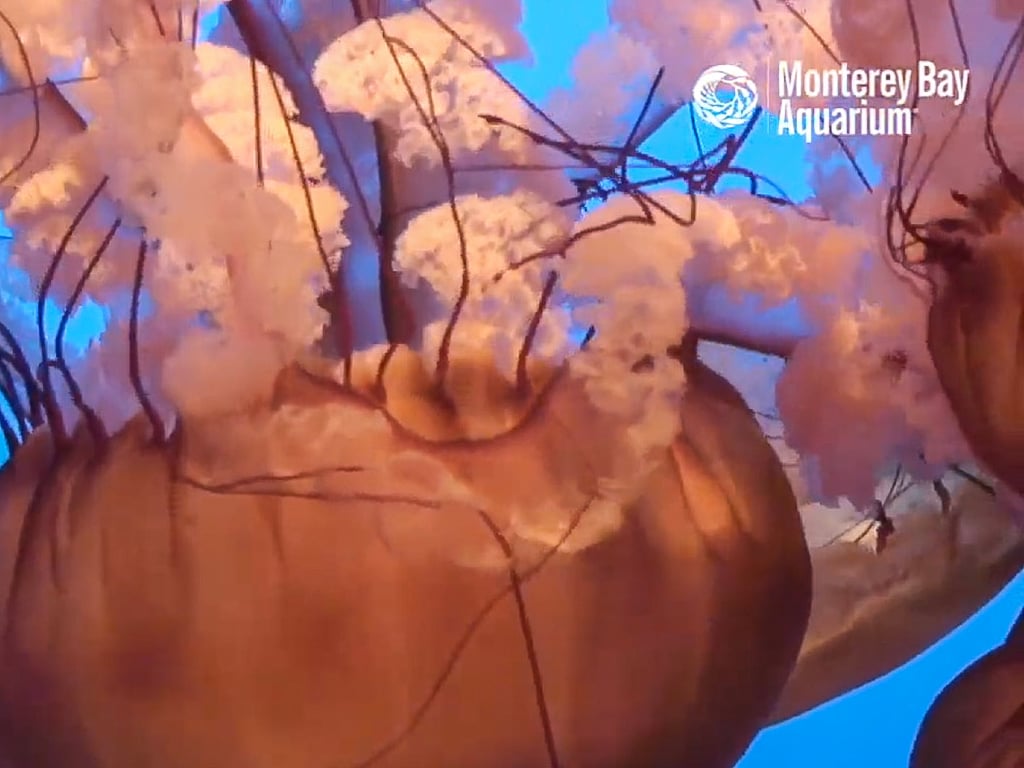 Courtesy of the Monterey Bay Aquarium
The Open Sea exhibit at the Monterey Bay Aquarium.
9. Monterey Bay Aquarium
24 hours online
Get an up-close look at the open sea exhibit, which features livestreams of moon jellyfish as well as sharks, African penguins and sea otters. You can also go deep with the aquarium's "Morning MeditOcean" guided meditations for the whole family.
youtube.com/results?search_query=monterey+bay+aquarium+live+cam