Want to Live in Kaka'ako? Here's Your Chance to Apply for a New Condo
Lottery applications being accepted for new midrise Kaka'ako project 400 Keawe.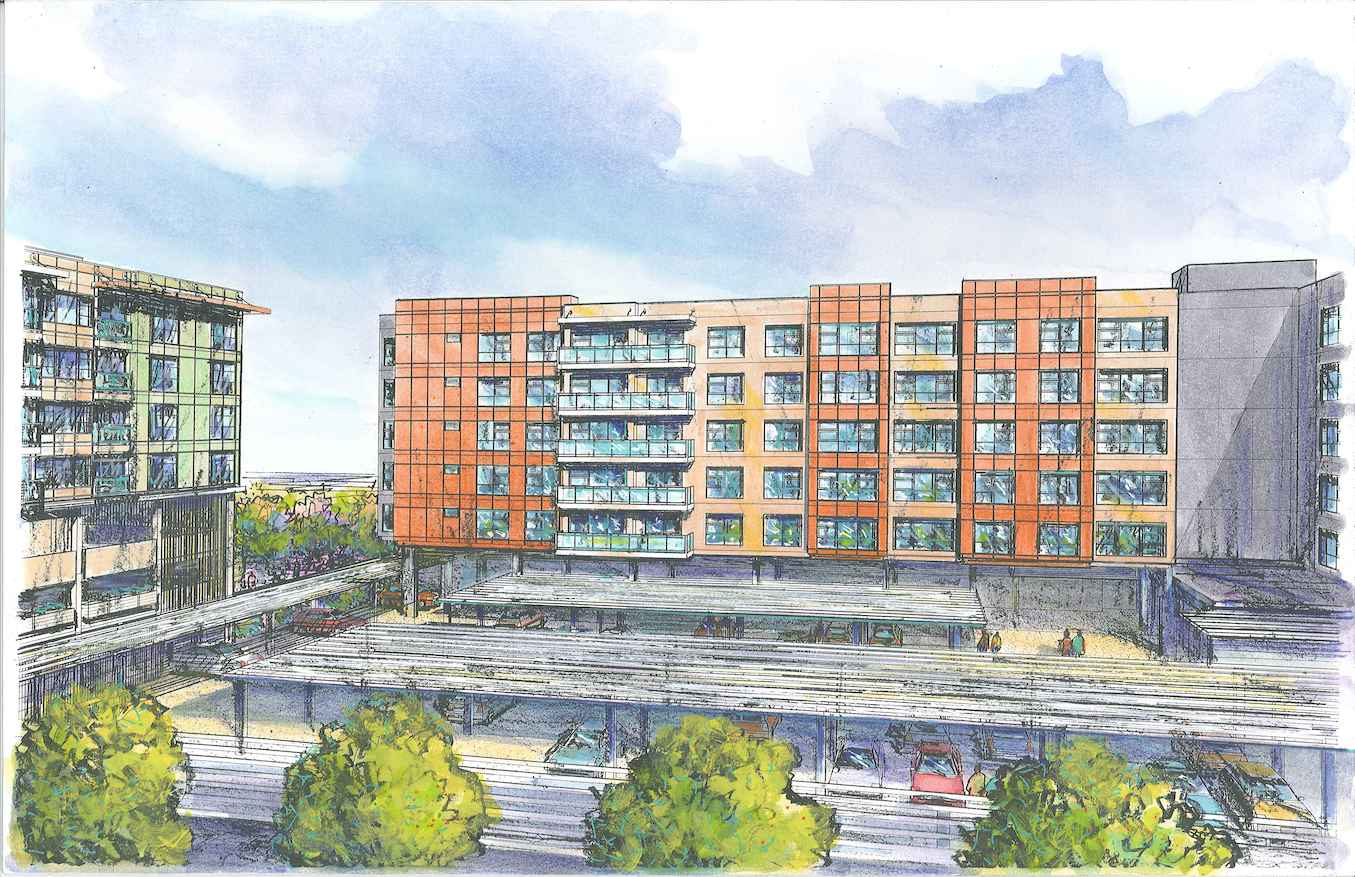 Developer Castle & Cooke Hawai'i has begun accepting presale lottery applications for its new midrise condo project in Kaka'ako called 400 Keawe.
The deadline to submit an application and preapproval letter is Oct. 22 at 3 p.m. All applications must be hand-delivered to the sales office. Applicants must be preapproved through Castle & Cooke Mortgage. The lottery will be held Oct. 25 with unit selection to commence on Nov. 1.
This presale is the first release of units at 400 Keawe. A second public release will be held on a later date for the remaining 48 owner-occupant units, which includes 20 affordable, reserved units that carry certain restrictions, including income caps.
In all, the building has 95 condos, including 1, 2 and 3 bedroom units. The prices in the presale range from $452,000 for a 722-square-foot, 1-bedroom/1-bath/1-parking unit to $780,000 for a 1,394 square-foot, 3-bedroom/2-bath/2-parking unit, according to the initial price list. Most of the 2-bedroom units are in the mid-to-low $600,000s.
The six-story, L-shaped project is marketed toward local families who work in town and want to be close to the future rail line. It will be located on a 1.5-acre parcel bound by Auahi, Keawe and Pohukaina streets. It is sandwiched between two other tower projects in the works, The Collection and Keauhou Lane. Alexander & Baldwin's Collection began sales last summer and sales at Stanford Carr's Keauhou Lane are expected to begin soon.
A couple noticeable differences between 400 Keawe and other Kaka'ako condo projects is that 400 Keawe units are roomy and some units have very large lānai areas. Also, the 2-bedroom units come with only one parking stall. The building will be wrapped with 10,000 square feet of commercial space that will be integrated with the livable and walkable neighborhood.
400 Keawe is scheduled to be completed in late 2015 or early 2016.
This is Castle & Cooke's first condo project in urban Honolulu, as it aims to cash in on the Kaka'ako real estate boom, as are several other developers locally and from the Mainland. It has partnered with Kamehameha Schools on the project. The residential arm of Castle & Cooke is known for its projects farther west in Mililani, Kapolei, Makakilo and 'Ewa.
For more information on 400 Keawe, contact your realtor.