Want to be a Food Network Star? Go for it, Aug. 30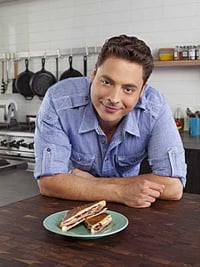 It's like American Idol, except with food.
The Food Network just crowned Jeff Mauro, "The Sandwich King," as the latest winner of Food Network Star, its culinary reality series, in which 14 contestants compete to get their own Food Network show.
Are you a chef, line cook, caterer, home cook, or do you just have what it takes to be a foodie star?
Here's your shot. Food Network is holding open auditions for next season's show in eight cities, including Honolulu.
Why Honolulu? "It's a great foodie town, and we've never been there," says Amy Weiser of Jennifer Sullivan Casting.
Here are the details:
Tuesday, Aug. 30
10 a.m. to 2 p.m.
Sheraton Waikiki, 2255 Kalakaua Ave.
According to Weiser, you can't really prep for the audition. "We just want to get to know the people, see their personalities," she says.
You should know, however, that the network is looking for strong culinary skills, a passion for cooking, extensive food knowledge, and lots of personality, energy and enthusiasm.
Go for it. It would be great to have someone on national television showing that Hawaii has some of the greatest food on the planet.
For the audition, you'll need your resume, two recent photos and a completed application. (Download the application here.)
For more information, FoodNetworkStarcasting.com or email here.