A Visit to The Littlest Co-op
Want your kids to earn a little money this summer? Think beyond the lemonade stand and have them plant some seeds.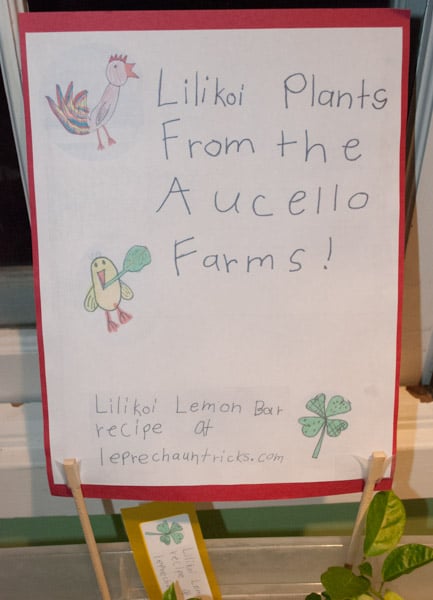 This weekend we joined the Littlest Co-op at the Ala Moana Farmer's Market. The Littlest Co-op is a group of children who sell homegrown plants and learn about business. In order to participate, the work needs to be done by the kids. We heard about them on Facebook and decided to try it out. We already had lilikoi (passionfruit) plants that we began from seeds growing in the garden.
We also had many pots and some soil.
The kids filled the pots with dirt about halfway.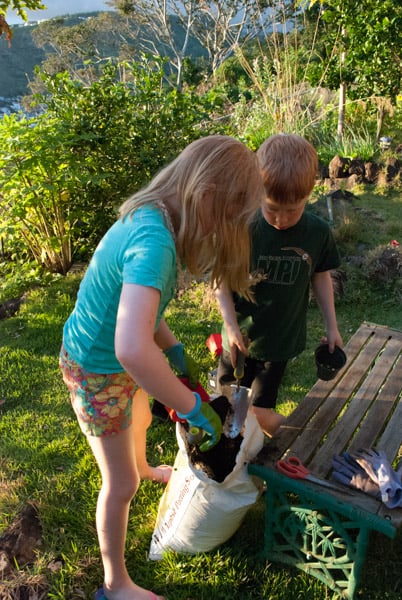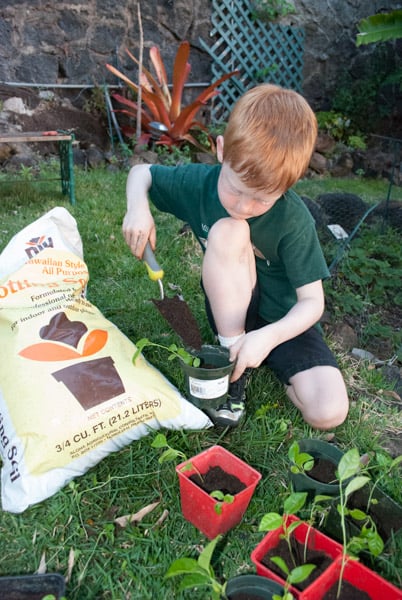 Mom helped dig the baby lilikoi vines out of the ground. The kids replanted them in the pots of soil. We decided to put three plants in each pot.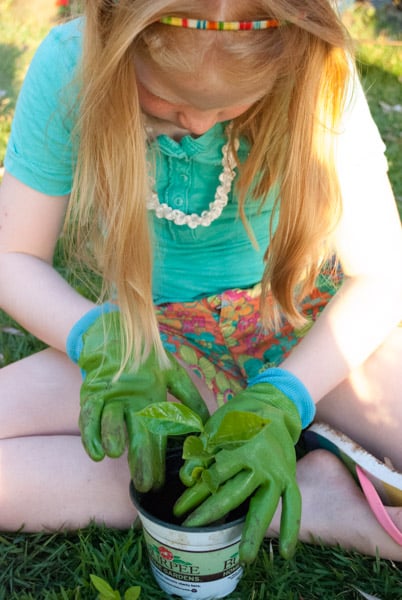 Isabella watered the pots.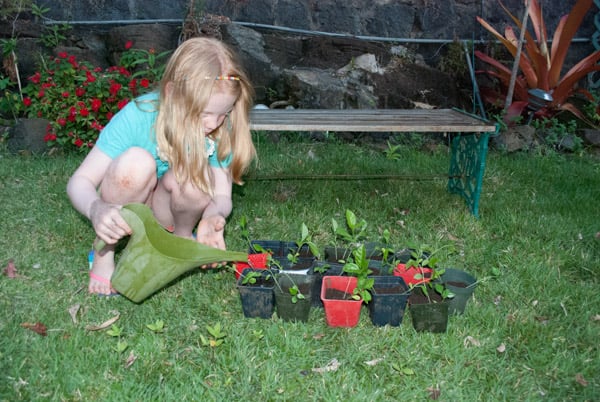 We made signs and labeled the plants to explain where they came from. The other side of the tag included our website, so customers could look up Mom's famous "lilikoi lemon bar" recipe.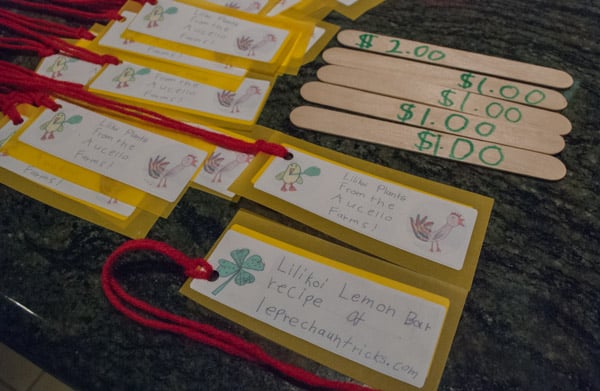 Isabella used her paper cutter to make cute tags.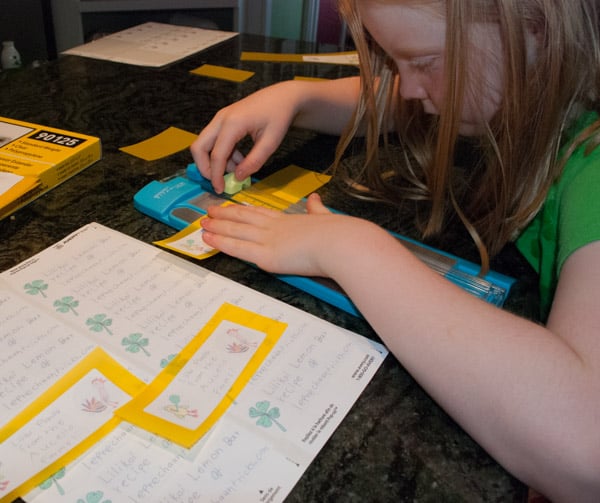 Luca helped assemble the labels.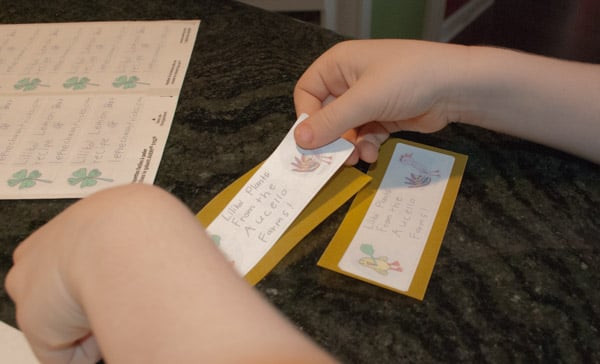 The kids made price tags and then assembled the final product.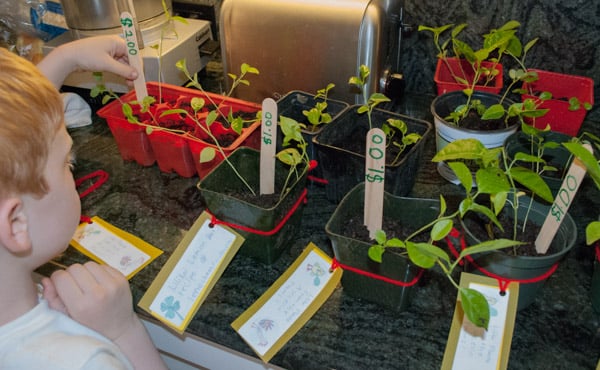 We also decided to sell some eggplant from the garden.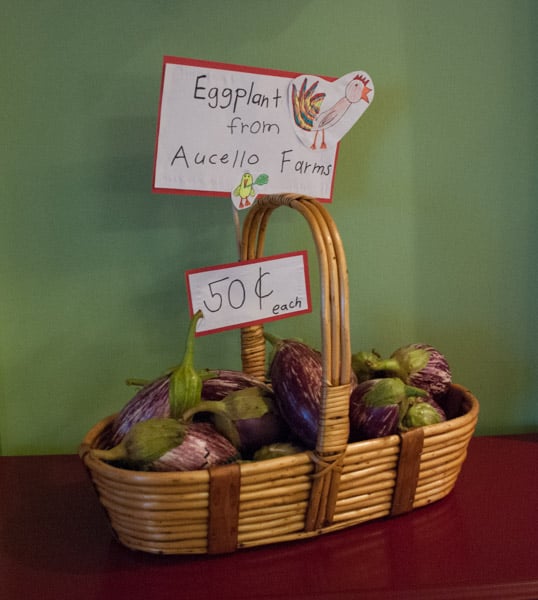 We arrived at the Ala Moana Farmer's Market at 7:30 a.m., ready to find our co-op friends. The kids met Leo, CEO of The Littlest Co-op.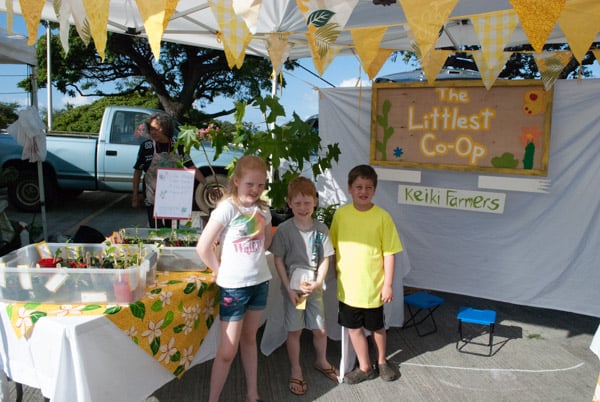 We discovered that we had underpriced our eggplant, so Isabella adjusted the sign.
While we were there, we took a look around. We found croissants and macaroons!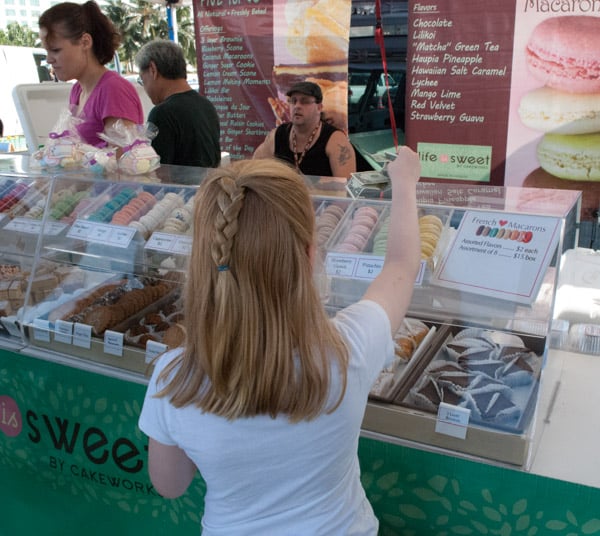 We left for gymnastics and swimming, then headed back to the Farmer's Market at noon to see if our goods had sold.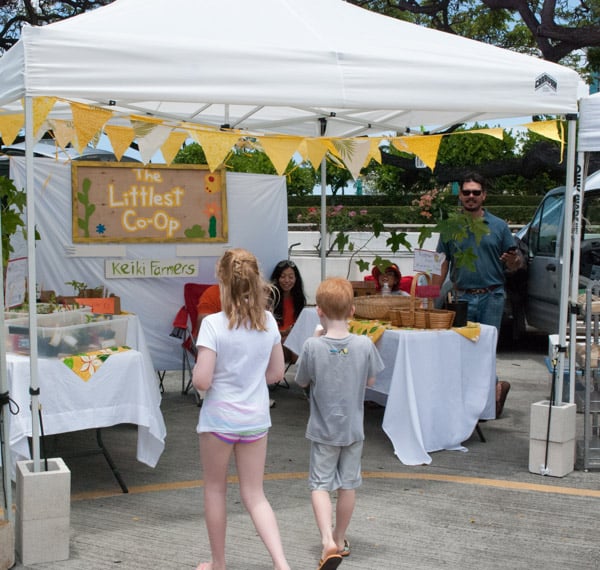 We were happy to find out that some of product had indeed sold. Leo's dad showed us which products were snapped up, and subtracted the $3 rent. The co-op pays $10 each week to rent the spot, and divides the rent between the participants.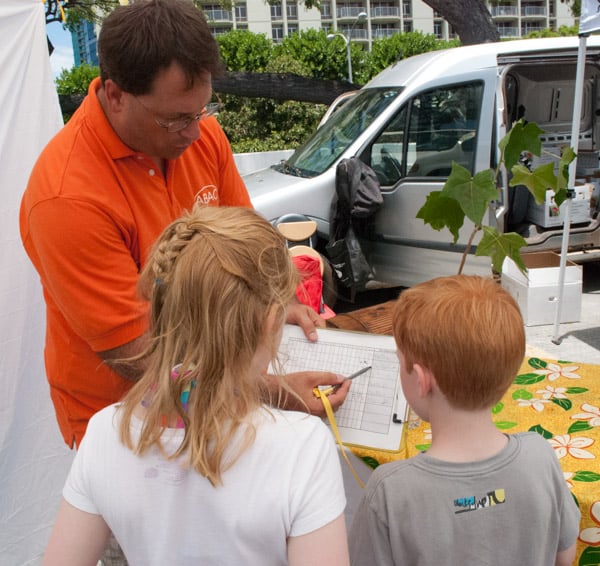 We earned a whopping $21! Not bad for first-time little entrepreneurs.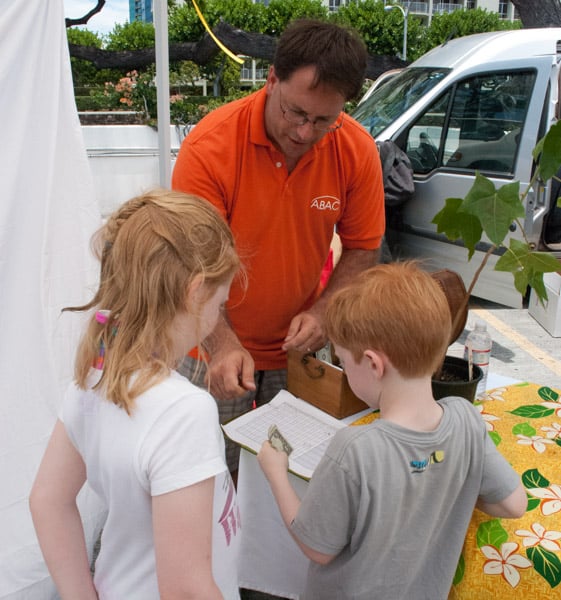 Stay tuned, as we will likely do this again. 
Michele Aucello and her husband Kevin live in the Wilhelmina Rise area with their children Isabella and Luca, some chickens, and the occasional elf and leprechaun. You can reach Michele via email, Facebook, or via her personal blog, Leprechauntricks.com. You can also follow her on Pinterest, where she gets many of her ideas.