Update: The Pacifica in Honolulu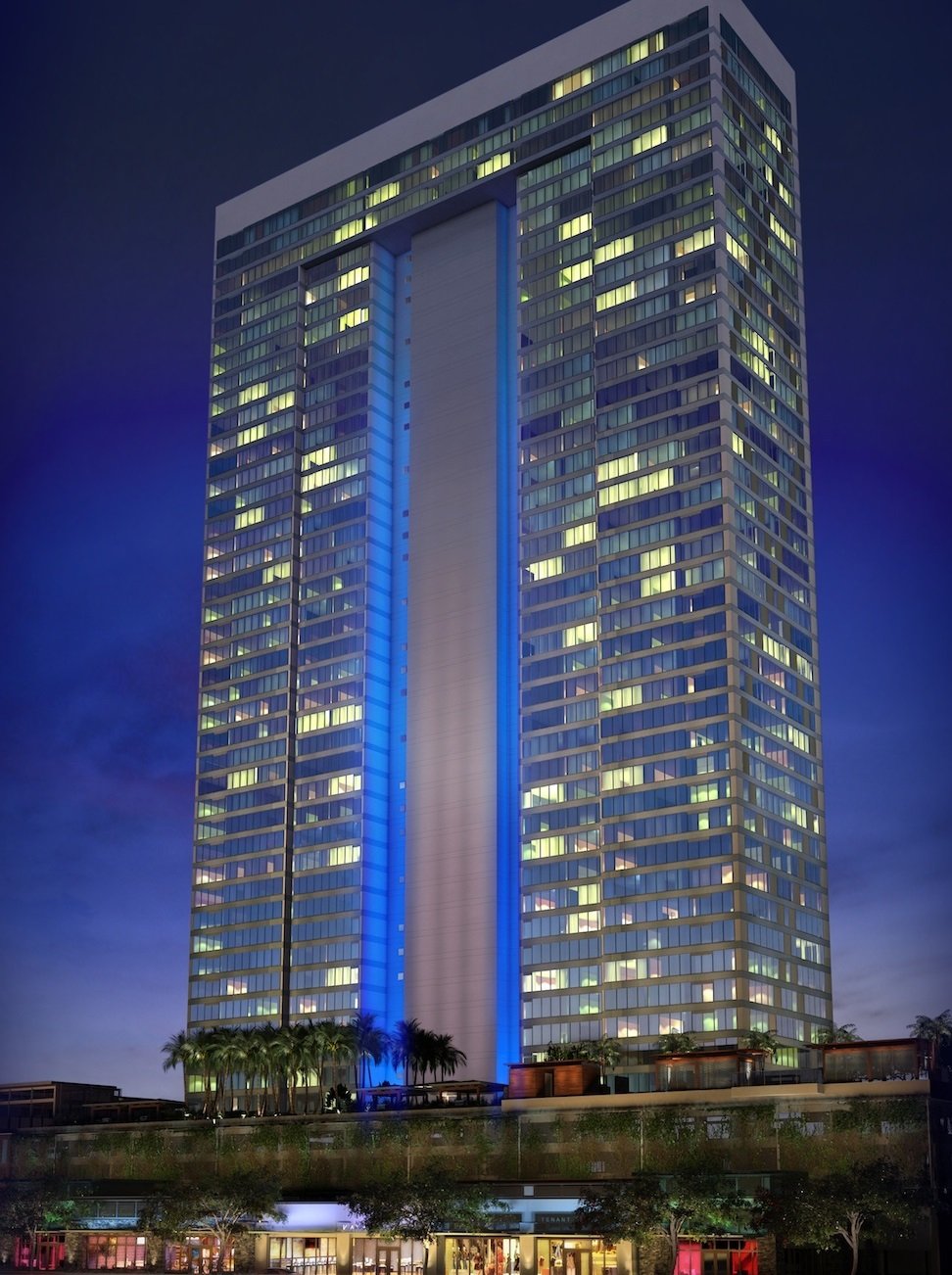 The Pacifica condominium building, formerly known as Moana Vista, got off to a bit of a rough start when the project went into foreclosure in early 2009. But things have certainly turned around since developer OliverMcMillan acquired the project. The building is coming along—it will get its top at the end of this year and completion is projected for fall 2011—and sales have been picking up. Of the building's 489 total units, there are currently about 360 condos under contract. Among the condos that are still on the market, 41 are reserved housing, which I'll get to in a minute, and the rest are market-rate residences.
Of the market-rate residences, there are one-bedroom and one-bath floorplans starting around $440,000; two bedrooms and two baths from $450,000; and two bedrooms, two baths plus a den starting around $600,000 (the three-bedroom floorplans are currently sold out). Square footage for the available units isn't exactly palatial—from about 660 to 1,130—but for these prices, the views (mountain, city, Diamond Head and ocean vistas) and the central location in Kakaako, it might be worth overlooking. Plus, the condos are nicely outfitted, with the requisite granite kitchen countertops, stainless-steel appliances, Italian porcelain tile flooring and custom carpeting, and the building has some pretty tempting amenities, including an urban park, two theaters, a fitness center and party pavilion.
When the reserved-housing condos were first put on the market, nearly 60 groups camped out to reserve a space in the program. Despite the initial rush, there are still a few of these affordable residences available. The reserved-housing units, which have two bedrooms and two baths and prices starting at just under $400,000, are available to owner-occupants who meet certain requirements and submit an application in person to the sales center.
For more information: www.pacificahonolulu.com. Visit the Pacifica Sales Center at the Honolulu Design Center, 1250 Kapiolani Blvd.
Contact: Jeanne Murata, Heyer & Associates, project broker. 596-8686, sales@pacificahonolulu.com.