Unearthing Dinosaur Eggs in Hawai'i
Kids still begging for Easter Egg hunts? Try making your own surprise-filled eggs instead.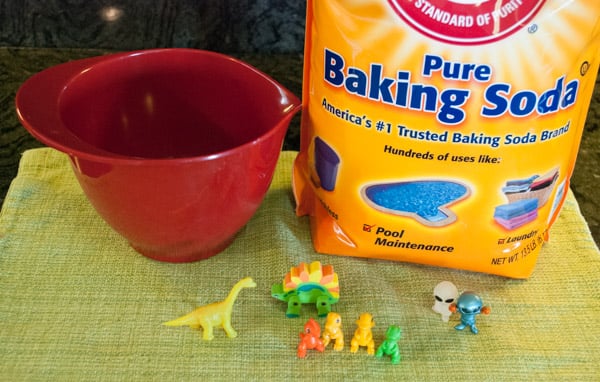 My kids are still filling and hiding plastic eggs for each other, even though Easter is clearly over. I've seen a few make-your-own egg ideas on Pinterest that look fun, so I enlisted the kids to help make our own surprise-filled eggs. This was by far the easiest recipe I found.
My son Luca has been polishing pennies after school, using salt, vinegar and baking soda, so I decided to buy the huge bag of baking soda and the giant bottle of vinegar from Costco last week. I was happy that my little purchase would come in handy—in more ways than one.
The recipe is simple. Take approximately one cup of baking soda and mix in a ¼ cup of water. That's it. You might have to play around with the mixture to get the right consistency. It should resemble "wet sand" at the beach—that good sand castle level of wetness. Scoop some baking soda mixture into your palm, add a creature (we opted for aliens and dinosaurs), and add more mixture on top.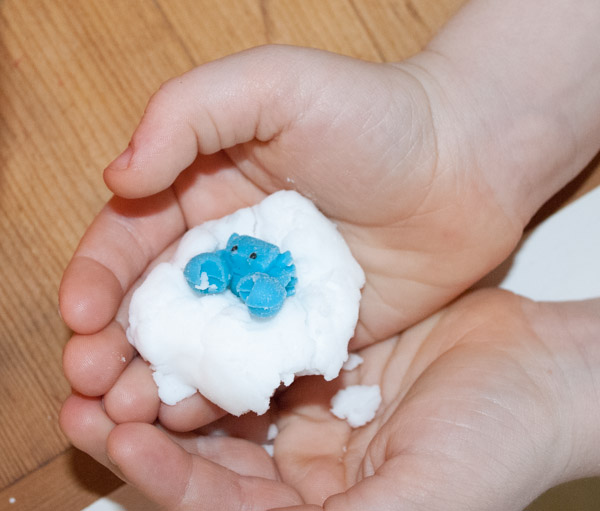 Shape it into an egg shape and let it dry overnight.
The eggs will harden.
Help the kids assemble their archeology tools. You know, the kind you would use if you were unearthing baby dinosaurs—hammers, tweezers, brushes and flashlight.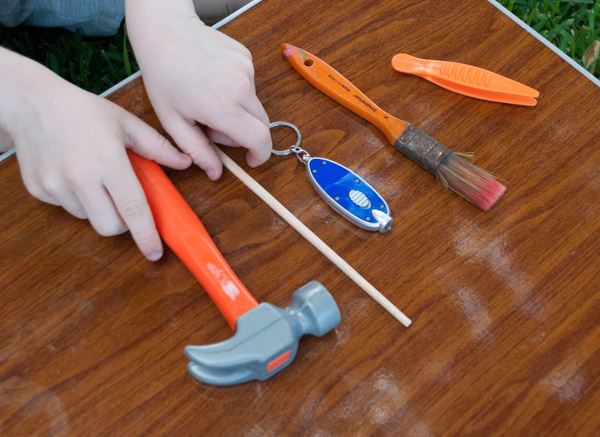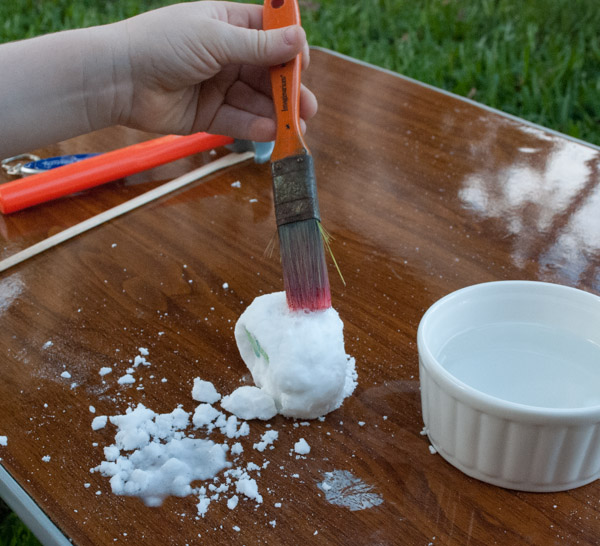 After uncovering the surprise, let the kids give their new toys a quick vinegar bath. This will provide very satisfying, bubbly results.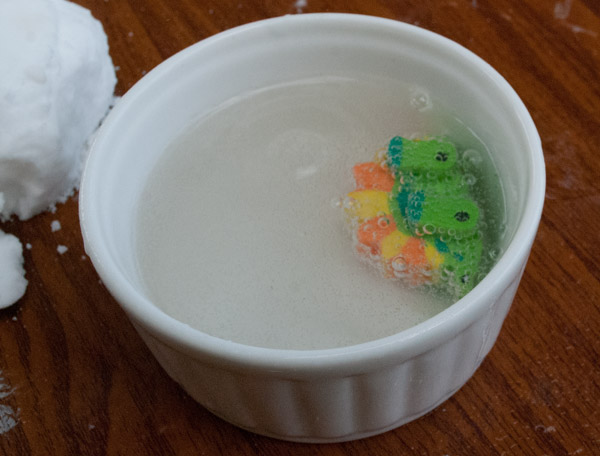 Our Tips
If you want the "eggs" to look more like rocks, mix in some used coffee grounds and form into non-symmetrical shapes. It will resemble granite.
High levels of humidity can affect drying time. We've also baked the eggs in the oven at 200 to 250 degrees for about half-an-hour. Let the eggs cool then tap it to see if they are hard.
We've also put minerals and raw gemstones in the middle. You can find bags of gems online, but we also found a selection at Thinker Toys, which allows you to select your favorite colors and sizes.
Want a more explosive reaction? Drop the entire egg into vinegar and watch it fizzle! Use a spoon to fish out the toys, the acidic liquid can hurt if kids have any cuts.