The Ultimate Party Planning Guide in Honolulu
Photography by Karen db Photography | Cakes by A Baked Romance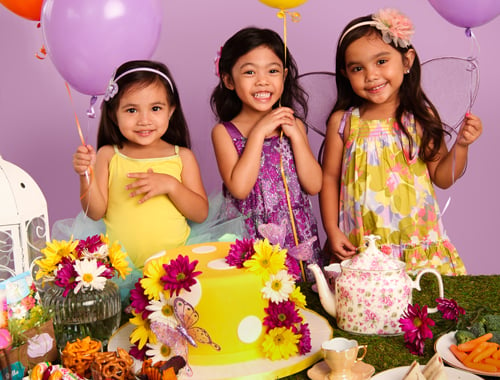 Everybody loves a good party or luau. Whether you're celebrating your child's first birthday or planning a Sweet 16 celebration, fun for the boy or girl of the hour is the goal.
Here are tips and ideas to make your next kids' party picture-perfect.
Plan ahead and select the party date and time. For optimal results, begin planning three months prior to that date. We all know when our child was born or when they will graduate, so birthdays and milestones should never creep up on you.
Overspending occurs because of last-minute decisions and the exorbitant costs to rush orders.
Use the lead time to hunt for bargains and special deals on games, crafts, decorations and party favors. Also, research party venues, entertainment and food options to get the best deals.
Set a budget and stick to it. Whether you have $500 or $5,000 to spend, you need to be clear on what you can afford so you aren't tempted to indulge in extra frills that could set you back financially.
If your child is old enough (at least 3 years old), include him or her in the discussion about the party details. Have your child make a list of what he or she really expects at the party, specifically what will crush him or her if it is not included. If your child is counting on a magician and a princess castle cake that is beyond your baking abilities, budget these items in with the necessities.
Your budget will also determine how big your guest list will be and the locations you can consider. Don't feel obligated to invite your child's entire class, team or children and/or siblings of your circle of friends. The guest list should include the appropriate family members and only your children's good friends. If the budget only allows for 15 kids, have your child select the 15 he or she really wants to be there to help celebrate.
Pick a fun theme. Involve your child. To simplify, provide options, such as, "Would you prefer a princess party or a pony-inspired one?" Having a theme creates a clearer objective on what items you will need to support the look and feel your child will get excited about. The theme will inspire fun favor ideas, activities and overall décor.
Plan activities and book entertainment. Based on your budget, plan accordingly. Guests typically arrive within the first 15 minutes, so plan a welcoming activity that's easy for kids to join in at different times.
Next, plan 45 minutes of organized entertainment, games or other activities. Save the last 30 minutes for refreshments, birthday cake and handing out party favors.
Young keiki attention spans are limited. Have entertainment that is very interactive. Music and movement activities are great choices.
When working with an entertainer, request that your child be made to feel special, and be sure to check references.
Girls Just Want To Have Fun
Inspired Parties For Girls
Whether your daughter is sweet and feminine or cool and funky, a group of girls with similar interests hanging out and celebrating is sure to be filled with lots of giggles, games and good times. Here are some great girl-inspired ideas.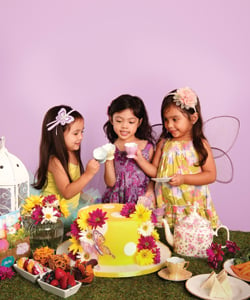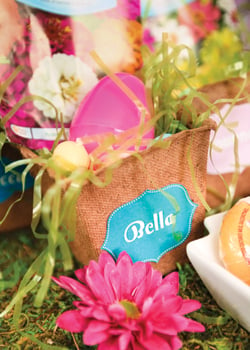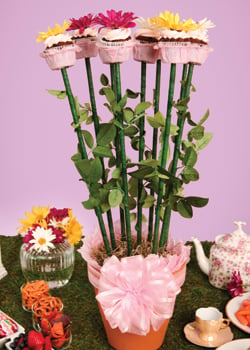 Lil' Chef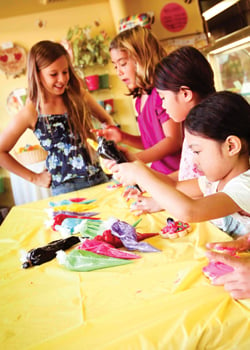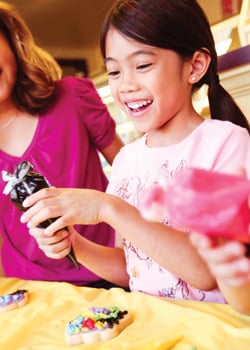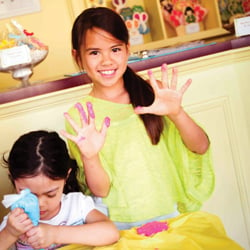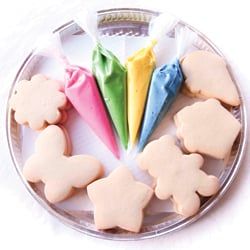 Pretty in Pink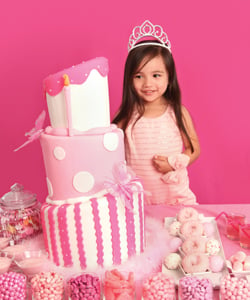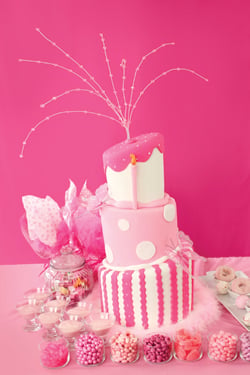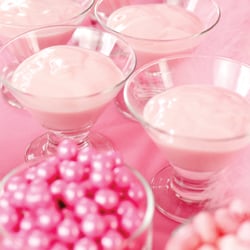 Jack and Jill Party Fun
Co-ed parties are filled with good energy. Here are some themes sure to get both sides fired up and ready for some fun: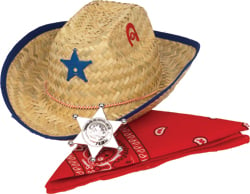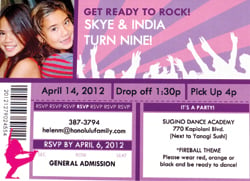 Boy, Oh, Boy
Whether girls are "icky" or not quite cool enough, boys enjoy hanging with their buddies and taking part in high-energy activities. Here are some cool themes sure to motivate the little men in your life: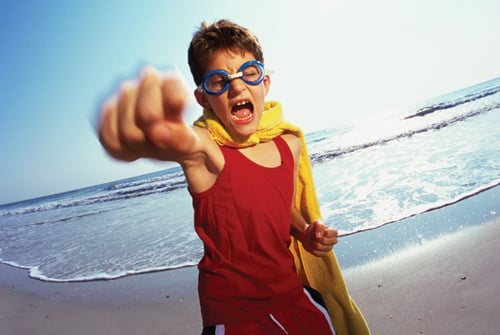 Surfs Up
Locations: The beach or pool. It is all about wet and wild fun for the kids.
Invitations: A tiki and surfboard or beachball are great visuals to set the theme. Hang Ten with Ken and get ready to soak up some tiki-rific fun.
Food: Barbecue beef, chicken and shrimp kabobs, pasta cups, individual servings of bow-tie pasta, cherry tomatoes and cheese, fruit kabobs, wave dips and chips and drinks served in tiki cups.
Cake: A beach cake with seafoam frosting, surfboards, seashells and ocean-themed cake toppers.
Activities/Entertainment: Balloon toss, beach-ball races and other active outdoor games using beach and water toys are fun ways to supplement beach-time fun.
Favors: Two-for-$5 slipper deals at Old Navy provide practical favors each guest will flip-flop over. Create personalized name tags and display in a fun container. Affordable, colorful towels, goggles and divesticks can be packaged to offer another useful gift for guests. Water blasters are also other fun, affordable options.
Superheroes
Invitations: Take the vintage pop art, comic strip or traditional approach to pull off this heroic theme. "Calling all superheroes. Captain "K" (for Kellan, the birthday boy) needs your super powers to defeat super villain Evil Party Pooper. Together you can destroy him and help Captain "K" have a super happy birthday. Call 222-2323 and enter secret code, P-A-R-T-Y, if you are game.
Food: Hero sandwiches, super-power veggies and power pops (cake pops) will help superhero partiers refuel.
Cake: A colorful, creative superhero cake can be the "K-POW" centerpiece to your event.
Activities/Entertainment: Put little superheroes to work at the superhero-workshop. Let them create masks, power wristbands and T-shirts. A facepainter can also help transform little faces. You can even create and decorate a phone booth out of an old refrigerator box (prep beforehand).
Take Off
Locations: Pacific Aviation Museum Pearl Harbor. Homemade custom signs help to personalize the location. Welcome to JP Airlines (birthday boy's initials). Please proceed to check-in with arrows pointing to the party room.
Invitations: An invitation disguised as an airline ticket is a clever way to communicate the theme. A simpler option is to use airplanes and sky lettering. "Get Ready to Take Off with Connor. Join him for a high flyin' good time."
Food: $20 per person covers entry, plus food and drink for each guest.
Cake: An airplane-shaped cake or sky-blue cupcakes with airplane toppers.
Favors: Airplane cookies placed in a "suitcase" and a sign that reads, "Baggage Claim. Please take one. Thank you for flying with JP Airlines."
Price Busters provide a variety of containers and affordable favor options. Eight convenient locations make them a great one-stop shop.
Baby's First Luau
The first big celebration to tackle head on is your child's first birthday luau. From there you will be challenged and inspired to find clever ways to commemorate each milestone of your little boy's or girl's life, through, sigh, graduation.
The word luau dates back to 1856 and means a Hawaiian feast, named for the taro tops always served, according to Mary Kawena Pukui and Samuel H. Elbert, authors of the Hawaiian Dictionary and Hawaiian Grammar.
Celebrating the first year in a child's life in Hawaii is a milestone many local families honor and look forward to sharing with a hundred or so close friends and relatives. It is not unheard of for parents to invest in festivities that rival many extravagant and expensive weddings.
Big events with 300 to 2,000 require at least three months to plan and orchestrate. "The key to hitting all the senses with a successful, large-scale event is planning and more planning," says Philip Richardson, president of Current Affairs event production and design company on Oahu. Here are a few large-scale events to inspire and aspire to: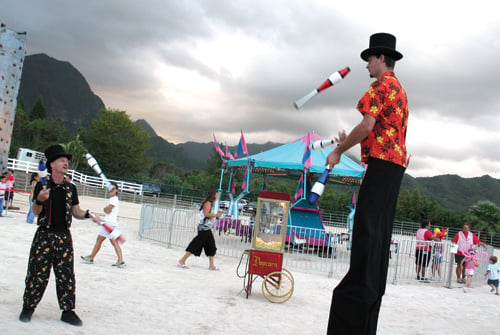 Under the Big Top
A clown, juggler and 10-foot tall stilt walker are what greet you as you enter the party. Carnival and pony rides, games (with great prizes), tattoo artists, balloon twisters, rock climbing, festive music and all-you-can-eat carnival and gourmet fare satisfy kids' taste buds and warm their bellies.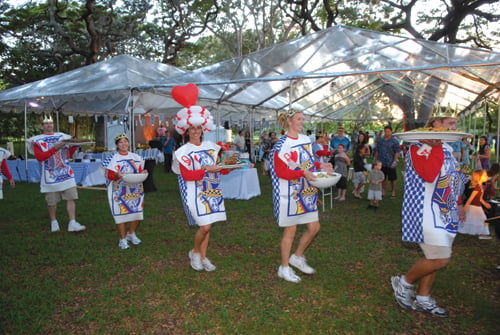 Go Ask Alice
Beautiful Moanalua Gardens is transformed into the enchanted world of Alice in Wonderland. Guests are greeted by Tweedle Dee and Tweedle Dum, the Mad Hatter and, naturally, sweet Alice herself. Take in the colorful flowerbeds that surround you and marvel at the cleverly themed centerpieces. A magician and a slew of fun, interactive games round out the entertainment and activities for keiki.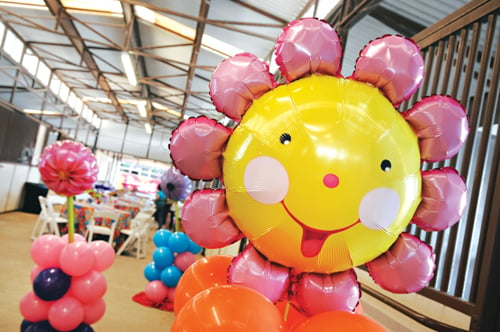 Peace and Love
This party is groovy and far-out, man. Step into the PEACE and LOVE life-size bus and you'll be transported back to the cool '70s for sure. Walk through a field of 7-foot tall daisies (balloons). Keiki will enjoy making bracelets and other cool crafts.
Fun & Games
Unique Entertainment
A Fairy Princess Affair
Mobile dress-up party (ages 3 to 12). 388-5282, fairyprincesshawaii.com.
Flip Books Hawaii
Mobile flip book studio (all ages). Not only a custom keepsake, but fun entertainment for guests as well.
Flipbookshawaii.com, 341-0184. 2-hour package, $895.
808 Laser Tag

Mobile laser tag (ages 5 and up). 689-1011, 808lasertag.com. Two hours, $230.



Kona-Ice

Mobile shave-ice van with 40 self-serve flavors. Kona-ice.com. 679-5820. $125 (serves 50).



Lei Crystal Tattoos
Glitter tattoos add lasting sparkle to your event. These fun souvenirs are waterproof, hypoallergenic and last up to seven days. 375-6265, leicrystaltattoos@gmail.com, facebook.com/LeiCrystalTattoo, $125 per hour. 2-hour minimum.
Zumbatomic
High-energy fitness party. Think Zumba class for kids (ages 4 to 12), with age-appropriate moves and music. Amber Kulmann, 255-1245, amber@malieyoga.com. $50 for 30 minutes.
Be Our Guest
Pass the baton and let these locations help you do all or most of the work. Check out these seven "Parties in a Package" options (prices are "starting at" prices per person).
Bay View Mini Putt
247-6464. $24 (10 minimum). Highlights: Party area, one round of golf, unlimited fruit punch and water, and one zipline ride.
Dave & Busters
589-2215. $17 (10 minimum). Highlights: Choice of kid's menu items, unlimited soda and $10 game card. Birthday child receives a gift and dessert.
Hawaii Nature Center
955-0100. $15 (up to 20). Highlights: Pavilion with kitchen with refrigerator, freezer, stove, oven and microwave use. Guided hike, fishing and nature craft.
Hawaiian Railway

681-5461. $8 (20 minimum). Highlights: 45-minute train ride, access to picnic area.

 
Ice Palace
487-9921. $15 (8 minimum). Highlights: Admission and skate rentals, pizza and drinks.
Kualoa Ranch
748-3231. $22 (20 minimum). Highlights: Pavilion use, petting-zoo guided tour, lawn games and bento or boxed-sandwich lunch.
Mighty Mo
455-1600. $18, child 12 and under, $25, adult, between 12 and 25 guests. $200 facility rental fee. Ages: 5 to 12. Highlights: Use of party room for three hours, one-hour guided-tour, boxed lunch.
Pacific Aviation Museum
441-1004. $20 (20 minimum). Highlights: Use of party room, guided tour, select hands-on activities, flight training on flight lab simulators, gift for birthday child, meal and water.
Sea Life Park Hawaii
259-2565. $20 (15 minimum). Highlights: Park entry and shows, pizza, dolphin-shaped cake/ice cream, backstage dolphin photo op for birthday child.