Two's Company
Middi Honolulu boutique opens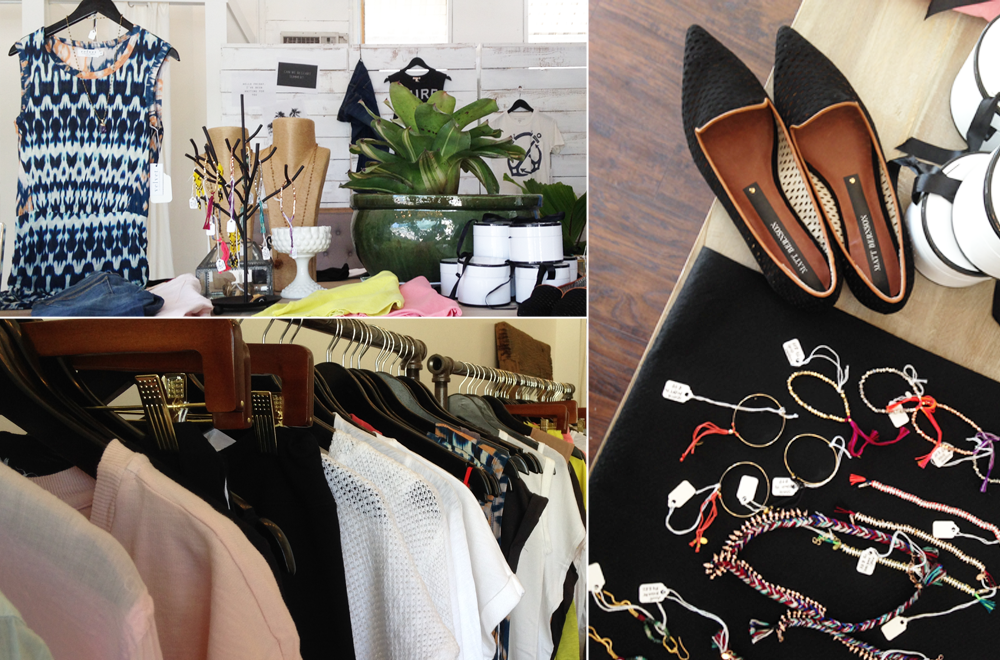 Batman had Robin.
Miranda had Carrie.
Even Posh had Ginger.
Everyone needs a colorful friend to rev them out of neutral. For We Are Iconic, it's neighbor store Middi Honolulu, which just opened yesterday.
Middi Honolulu owner Mami Koizumi and We Are Iconic owner Shie Clark are good friends— and their clothes look like they could be, too. They share the same effortless, upscale aesthetic, but while its semi-older sister rocks a classic monochrome palette, Middi sports a more vibrant, print-focused color scheme and beach-ready separates.
Browse breezy resortwear and refined surf-inspired styles. Middi carries hard-to-find pieces such as Matt Bernson perforated flats (sold nowhere else in Hawaii), We Are Handsome bikinis in punchy, tropical hues, neon thread-wrapped bracelets and buttery soft Sundry tanks.
Middi is now open for business, but look out for its grand opening in August. That's when Koizumi plans to bring in more brands, such as Australian swimwear line Tiger Lily and California-based Frame denim.
This dynamic duo is about to double your wardrobe fun.
Middi Honolulu is located at 1236 Waimanu St., 358-3201.