Turkey & Hash Brown Bake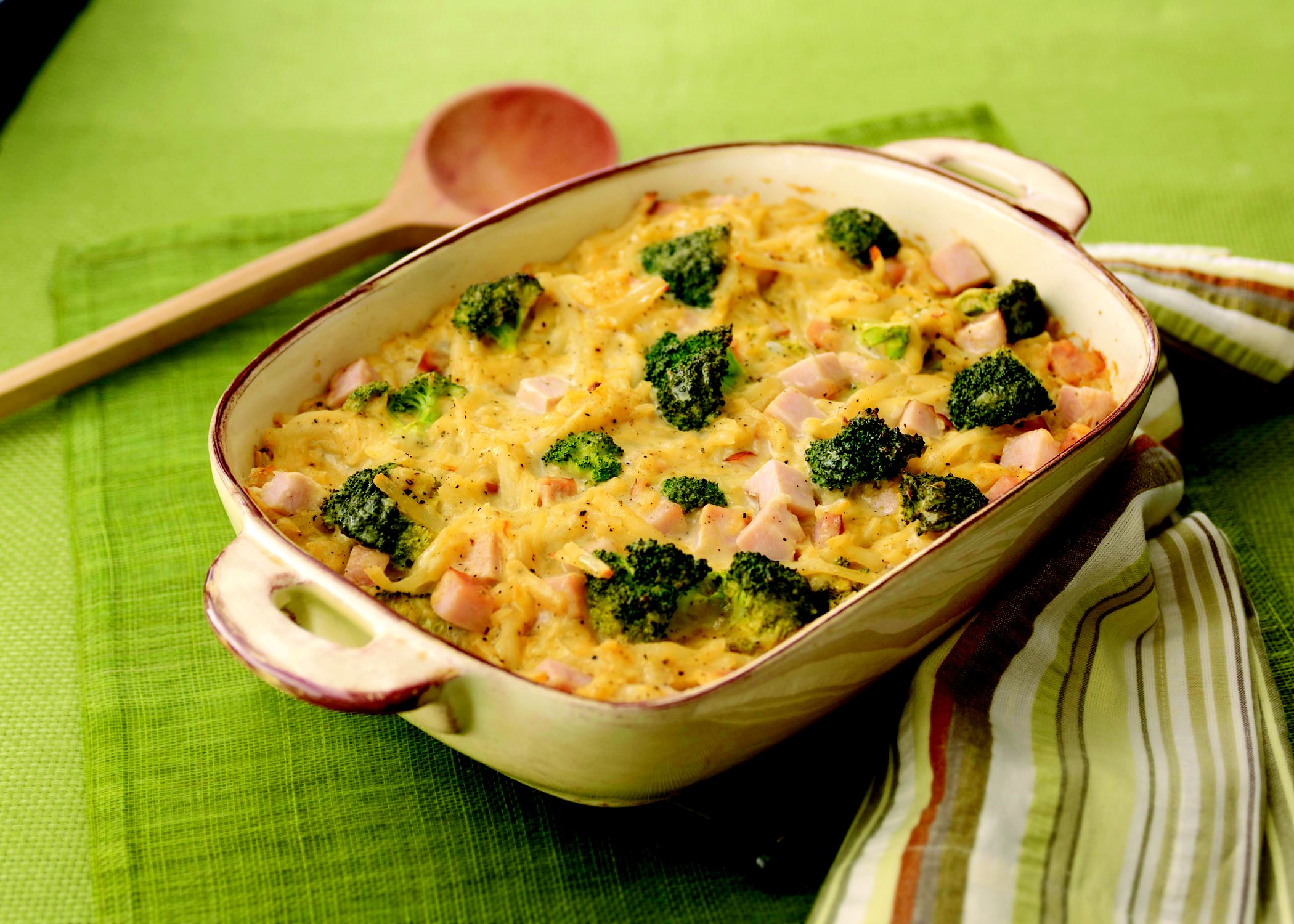 Turkey & Hash Brown Bake
Another easy weeknight dinner
Ingredients:
16 oz (Ounce) frozen, shredded hashbrown potatoes
2 c (Cup) chopped frozen or fresh broccoli
8 oz (Ounce) sliced tukey (cut into 1/2-inch pieces (about 2 cups))
1 cn (Can) Nestle Carnation Evaporated Lowfat 2% Milk
1 cn (Can) condensed fat-free cream of chicken soup
0 c (Cup) shredded Parmesan cheese
1 T (Tablespoon) Dijon mustard
0 t (Teaspoon) ground black pepper
Instructions:
1. Preheat oven to 350º F. Grease 13-by-9-inch baking dish.2. Combine all ingredients in large bowl until well blended.3. Pour into prepared baking dish.4. Bake for 50 minutes or until heated through. Cool for 10 minutes before serving.
Preptime: 15
Source: Nestle
Cooktime: 45 minutes
Ready time: 10 minutes