Trail Mix: Aiona Proposes Homeless Court, Tsutsui Pokes Fun at His Name
Each week, HONOLULU Magazine's political team compiles a mix of observations about Hawaii politics. Here are our notes from this week, ending June 20.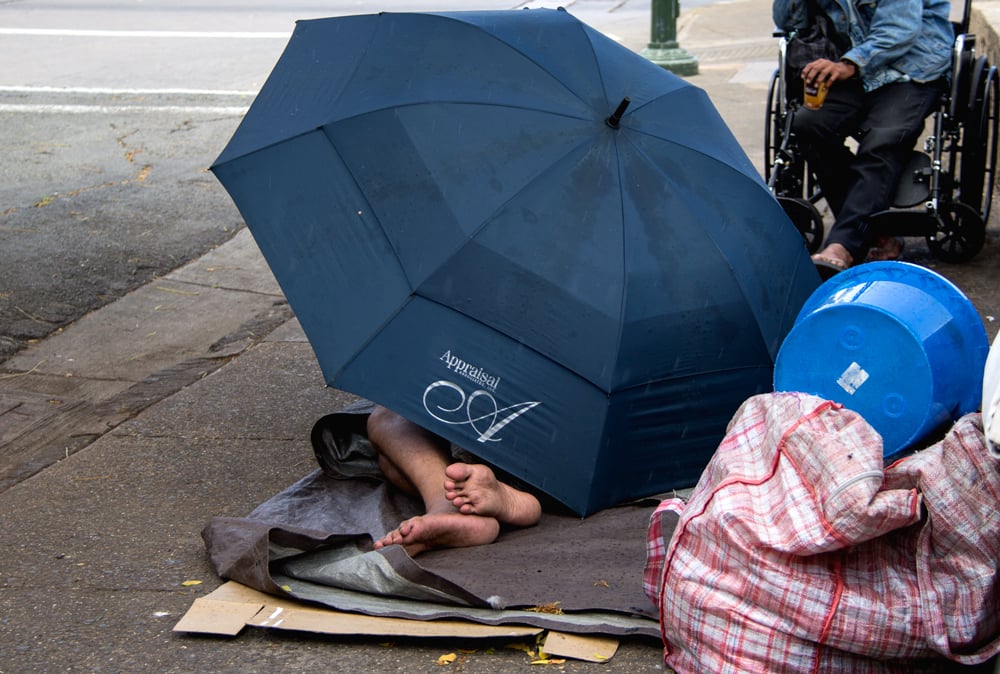 James "Duke" Aiona Talks Homelessness
Homelessness is the hot issue right now—from the Honolulu Police Department's sweeps of Waikiki to Honolulu Mayor Kirk Caldwell's new initiatives to target the issue in the city's urban core. Former Lt. Gov. James "Duke" Aiona, a Republican candidate for governor, got in on the action this week by introducing a few initiatives of his own.
One strategy would involve Aiona, who would head the Hawaii National Guard if elected as governor, utilizing national guardsmen to conduct homeless outreach to veterans. More than two-thirds of Hawaii's homeless are veterans, Aiona says. Another initiative would create a homeless court, which would provide "law enforcement the assurance that their enforcement of existing laws, such as public intoxication and public defecation and camping in the park, will not be fruitless," Aiona says in a news release. He pioneered a similar model with drug court when he was a state judge.
Good on Aiona for at least proposing some new solutions. Still, Aiona did hold his press conference last week in Kakaako, where he made sure TV cameras caught him interacting with homeless families in Gateway Park near the John A. Burns School of Medicine.
To be sure, the homelessness issue isn't a sexy one for politicians. The homeless aren't likely to vote, and the issue is so complicated that it's hard to distill homelessness policies into easy-to-digest talking points.
Ad Watch: Shan Tsutsui Pokes Fun at His Name
When you're a politician who lacks significant name recognition, what do you do? You introduce yourself to voters, preferably through TV ads—the easiest way to reach a large swath of the electorate.
Most Hawaii politicians like to tell their back story. In the case of Lt. Gov. Shan Tsutsui, he's the son of a working-class family and grew up in Wailuku, which he highlighted in his first TV spot. Now, Tsutsui is handling his lack of name recognition head-on, with humor. His new ad, "Just Call Me Shan," features a series of seemingly ordinary voters struggling to pronounce his name.
We think it's a fun way for a relatively unknown candidate (compared to his challenger state Sen. Clayton Hee, who is practically a household name) to make himself memorable. Have a look:
HGEA Endorses Primary Candidates … Or Not
The Hawaii Government Employees Association, the state's largest labor union, released its choices in the upcoming primary election.
The union reiterated its support for U.S. Sen. Brian Schatz and threw its hat in the ring for Lt. Gov. Shan Tsutsui. But more interesting is whom the union chose not to endorse. HGEA won't support any candidate in the First Congressional District race, which boasts a very crowded field of seven Democrats, led by State Senate President Donna Mercado Kim and state Rep. Mark Takai. The union also chose to remain silent on the governor's race, telling members they are encouraged to support either Gov. Neil Abercrombie or state Sen. David Ige.