Top Japanese Pastry Chef To Bring Art of Dessert to Halekulani, Aug. 6-7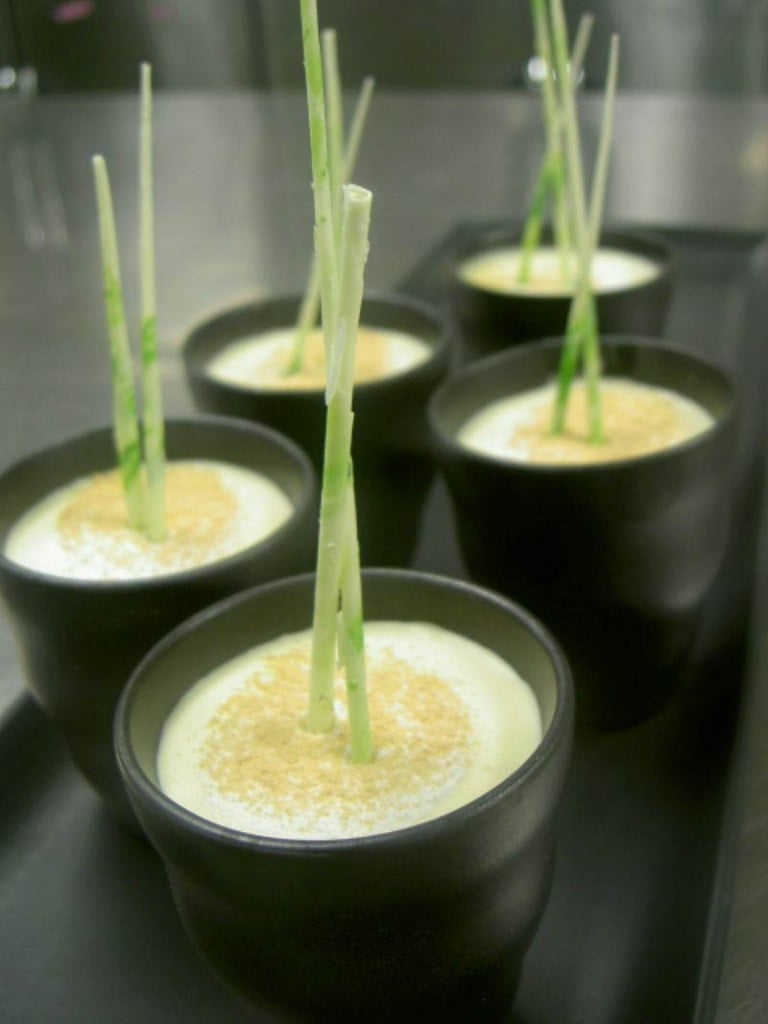 Love Japanese-style pastry?
The Halekulani is bringing master pastry chef Kanjiro Mochizuki to Honolulu from Imperial Hotel Tokyo. Is Mochizuki good? He's won international competitions, is now a judge in the American World Pastry Championships and has been recognized as an "Excellent Craftsman of Today" by the Japanese government.
This weekend, he'll present a pastry experience at the hotel, joined by Halekulani pastry chef Mark Freischmidt. If you've ever tasted his white cake with kaffir lime curd and white chocolate mousse, you'll know that Freischmidt is himself no slouch.
On Saturday, Aug. 6, check out the Pastry Demonstration and Afternoon Tea. Mochizuki (left) will demonstrate his "living pastry," including a Bavarian cream with bamboo shoots. Then a special tea, with Mochizuki's pastries and Champagne. Garden Terrace, 2:30 to 4:30 p.m., reservations required, $49.
On Sunday, Aug. 7, the hotel's Sunday Brunch will offer Mochizuki's special desserts for one Sunday only. Orchids, 9:30 a.m. to 2:30 p.m., reservations required, $57.
Can't make those events?
Starting Monday Aug. 8 through the end of the month, the hotel's Veranda Afternoon Tea will offer Chef Mochizuki's exclusive desserts. The Veranda serves tea 3 to 5:30 p.m. daily, $28.
"It's going to be good," says Freischmidt, who has worked with Mochizuki in Tokyo in a similar exchange. "He's got that delicate, subtle Japanese touch, with some European flavors as well."