2019 Top Doctors: Michael J. Miyashiro, M.D., Pharm.D
Ophthalmology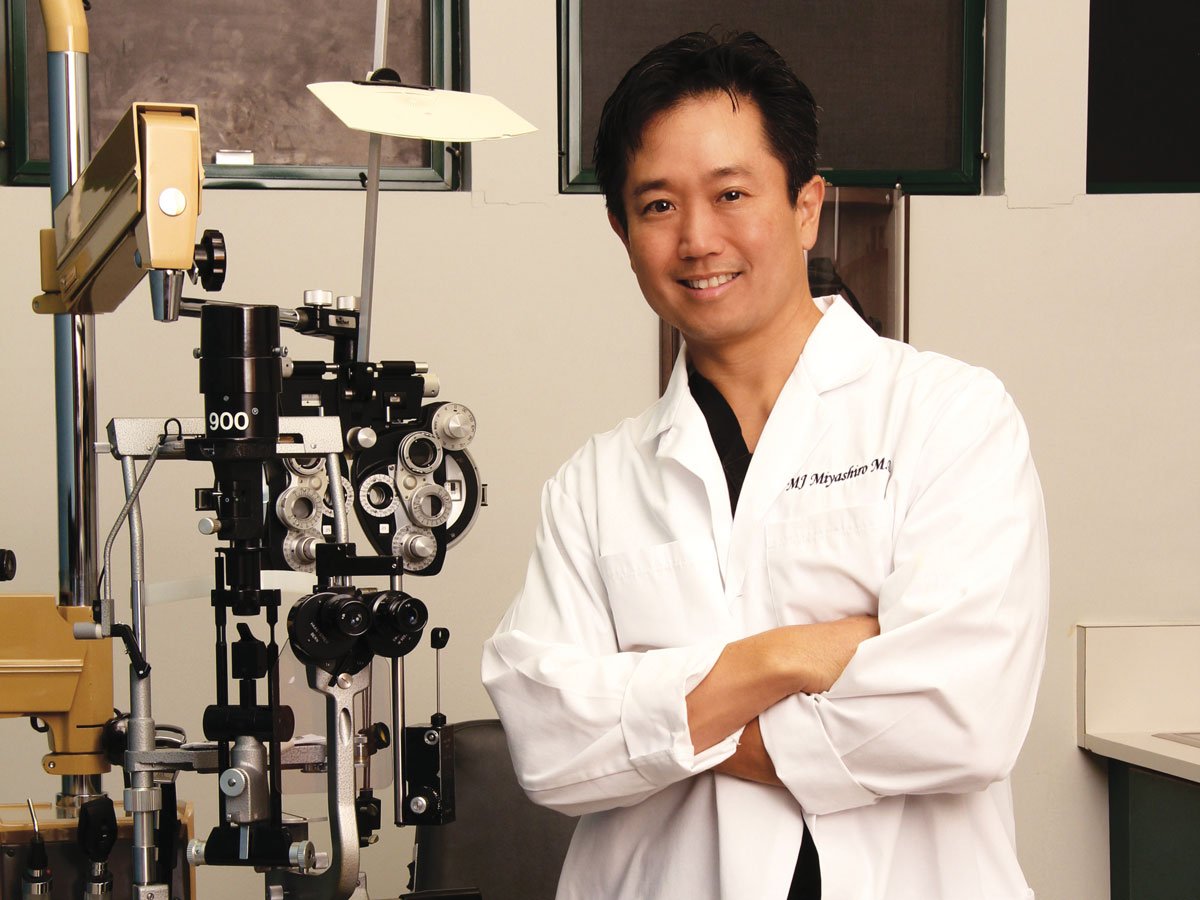 At Hilo's Ludwig Ophthalmology Centre, founded by the late Dr. Gerrit R. Ludwig, Dr. Michael J. Miyashiro continues the mission started by his friend, colleague and mentor: Provide full-service, compassionate care to Hawai'i Island's often underserved community. Ludwig Ophthalmology Centre's team of board-certified ophthalmologists and optometrists offer patients from infancy to elderly a comprehensive spectrum of treatments—from eye exams and complex contact lens fitting to glaucoma and cataract surgery—that maintains ocular health through every life stage.
With the new Hilo Laser Skincare, Dr. Miyashiro brings a new range of services that help keep patients looking and feeling their best. The first to offer PicoSure laser technology on Hawai'i Island, Hilo Laser Skincare specializes in noninvasive cosmetic treatments such as skin rejuvenation, pigment lightening, state-of-the-art tattoo removal, Botox and dermal fillers.
Dr. Miyashiro received his education from Creighton University and the University of Hawai'i at Mānoa's John A. Burns School of Medicine. For this honor, he thanks his family for inspiring him to be the best physician he can be, and his team and staff at Ludwig Ophthalmology Centre and Hilo Laser Skincare for their continued efforts to offer Hawai'i Island the best possible ophthalmic and aesthetic care in a professional and compassionate manner.
Ludwig Ophthalmology Centre, 47 Lanihuli St., Hilo, HI 96720, hiloeye.com, hilolaserskincare.com
Honored as a top doctor:  2019
DIRECTORY
Table of Contents