2017 Top Doctors: Alan Faulkner, M.D.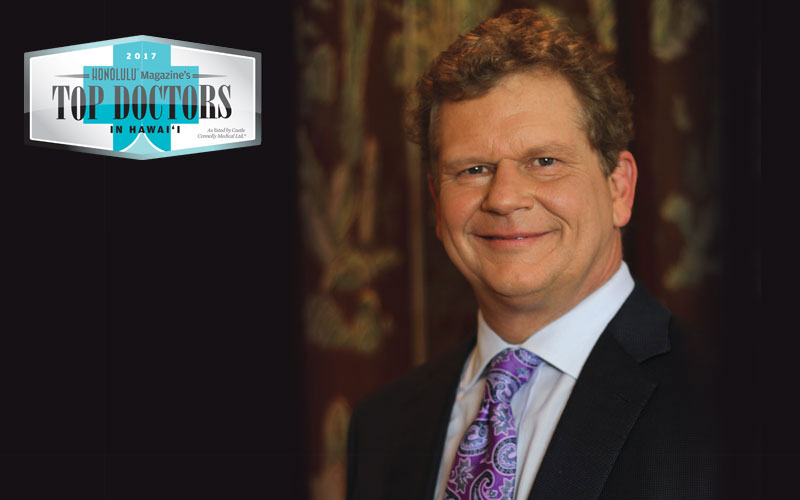 See Good
OUR PASSION IS HELPING YOU ATTAIN A BETTER VIEW OF THE WORLD
Whether you prefer adventures in the water or exploring on land, our goal at Aloha Laser Vision is to help you do all of the activities you love with crisp, clear vision. From routine eye exams to advanced laser procedures like LASIK and cataract surgery, Dr. Alan Faulkner and our team are committed to providing the very best solutions for your every eye care need.
COMPREHENSIVE, INNOVATIVE EYE CARE AND SURGERY
We offer the full range of LASIK, cataract and refractive eye surgeries at our practice. Our Medical Director and experienced eye surgeon, Alan Faulkner, MD, is a leader in the field of laser vision correction. He is committed to incorporating the latest laser vision correction technology, techniques, and devices into our practice to enhance patient safety, precision, and the quality of results. Some of the advanced treatment options available at our practice include:
Contura VisionTM Topography Guided LASIK
KAMRATM and Raindrop® Corneal Inlays
Visian ICLTM
Refractive Lens Exchange
AcrySof® RESTOR ®, TECNIS ® Multifocal, and TECNIS® Symfony IOLs
All-Laser Cataract Surgery with the LenSx® Femtosecond Laser
SEE CLEARLY AND LIVE ALOHA
If you desire clearer vision, we encourage you to schedule a consultation with Dr. Faulkner. Whether you are interested in more traditional techniques or state-of-the-art laser technology, Dr. Faulkner can develope a customized treatment plan that suits your goals and lifestyle. You can trust his award-winning reputation and nearly 20 years of expertise to deliver quality, individualized care and superior results.
Look Good
ONLY TRUST YOUR BEAUTY TO THE BEST
Let Dr. Alan Faulkner help you reveal your most beautiful skin and figure with state-of-the-art cosmetic laser treatments for all skin types and concerns. At Aloha Laser Vision, you can choose from a full spectrum of options for enhancing the appearance of your face and body with next-generation Cynosure® systems.
NON-INVASIVE FAT REDUCTION
SculpSure®'s powerful light energy is designed to travel through the skin and damage fat cells. The affected fat cells are then broken down and metabolized, reducing excess body fat for a slimmer, more toned physique with no downtime or recovery.
Skin rejuvenation for all skin tones and effective tattoo removal
PicoSure® is the world's first aesthetic picosecond laser and is approved for use on all skin types, including darker skin tones. Skin rejuvenation treatments with PicoSure® can lighten hyperpigmentation and initiate dermal remodeling for smoother, more youthful looking skin without the discomfort, downtime, and sn exposure restrictions associated with other laser treatments. PicoSure® can also break down any shade of tattoo ink for efficient tatoo removal.
POWERFUL ALL-IN-1 AESTHETIC LASER SYSTEM
The IconTM Aesthetic System has got it all! This advanced laser platform combines Cynosure's most popular devices into one system, making it quick and simple to deliver a comprehensive array of treatments, even during the span of one session. Options available with IconTM include:
Treatment of facial veins, redness, and sun spots
Complete facial rejuvenation
Permanent hair reduction
Treatment of surgical and acne scars
Treatment of stretch marks
IMPROVE SKIN TONE AND TEXTURE
SilkPeel® is the gold standard in medical grade microdermabrasion treatments. In addition to exfoliating dead skin cels, debris, and oils from the skin, SilkPeel® simultaneously infuses the skin with effective treatment serums to achieve improvements in skin tone and texture.
Free Aesthetic Consultations
Aloha Laser Vision, 1100 Ward Avenue, Suite 1000, Honolulu, HI 96814, (808) 792-EYES, alohalaservision.com
DIRECTORY
Table of Contents