Tomorrow Night: With Aloha Japan Benefit. Food! Drinks! Entertainment!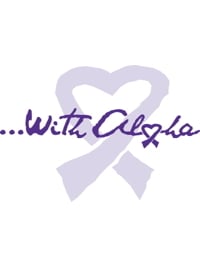 What are you doing tomorrow night? It's Saturday. How about spending only $50 to eat food from all the following restaurants:
Benihana
D.K. Steakhouse
Germaine's Luau
Gokujo Sushi
Hanapa'a Sushi
Hiroshi's Eurasion Tapas
Honolulu Burger Co.
Hukilau
Hy's
Kincaid's
Le Bistro
Murphy's Bar and Grill
Nalo Farms
Pagoda
Ryan's
Side Street Inn
Umami Café
Uncle's Fish Market & Grill
Plus desserts from Big Island Candies, Meadow Gold, Haagen Dazs, and Hawaiian Host Chocolates.
That's not all, because the ticket also includes three drink coupons, for beverages from
Anheuser-Busch
Better Brands
Hawaii Nui Brewing
Ito En
Paradise Beverages
Tamura's Fine Wine & Spirits
Tito's Handmade Vodka
Plus three stages of entertainment from Brother Noland, HAPA, Juke Joint, Ka'ala Boys, Natural Vibes, Rock Steady, Shinnyo-Taiko Group and Japanese recording artist Caoli Cano.
Here's the best part, every penny of your ticket price goes immediately and directly to a Japanese hospital, right in the heart of the earthquake and tsunami zone.
Tohoku University Hospital has been stretched to the limit caring for the injured and the rescued and comforting the survivors. It needs our help.
And you'll never have a better time helping. Buy your ticket ahead, it's $50 in advance, $60 at the door.
For tickets, click here. Or if you are downtown Friday, you can buy a ticket at the corner of King and Bishop, near 24 Fitness, from 11-1 p.m. Or call (808) 348-2007.
With Aloha Japan, Pagoda Hotel, Saturday, April 9, 5-9 p.m., 1525 Rycroft St. See you there.