Editor's Page: Happy Valentine's Day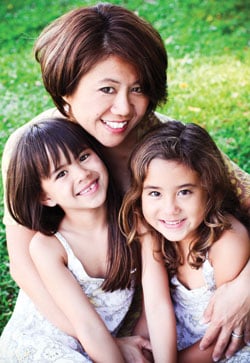 With Valentine's Day just around the corner, my head is filled with the melodic tune of "My Favorite Things," from The Sound of Music—in my own words.
Sweet thoughtful notes and hand painted pictures, dogs wagging tails and warm hugs and kisses, bright, happy children and fun in the house, these are a few of my favorite things … da, da, da, daa, etc.
After you have enjoyed some sweet fun with your little ones on Valentine's Day, it's time to get busy with school the next day. Homework isn't all fun and games, but as you get older, you begin to understand and appreciate its significance. So how do you teach your children to embrace the learning process? Check out "Homework Doesn't Have to Be a Battle of Wills" for tips and suggestions.
We all want to make the right choices, especially when it comes to our children's future and education. So how do you go about selecting the perfect elementary school for your child? There are no right or wrong answers, but "Choosing the Right Elementary School" can help to guide and prepare you so you aren't left scratching your head before, during and after the school-selection process.
One option to consider is a hybrid school, like Myron B. Thompson Academy. Find out more about the benefits of this type of education.
Enjoy some sweets and treats from your little love bugs this February 14!