Family Fun for Labor Day Weekend in Hawai'i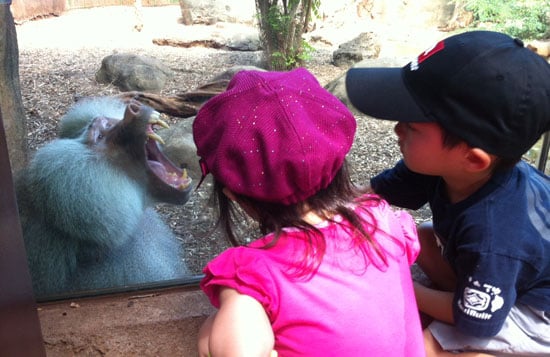 I love long weekends and Labor Day is right around the corner, which not only means an extra day of sleeping, but the chance to get out and do some fun things with the family. While it's tempting to relax at home and catch up on our favorite TV shows, we ultimately enjoy heading outside in search of fun in our Island paradise. I anticipate some awesome barbecuing and pool time to keep Ensen and Avery cool. However, I've got a few other things up my sleeve that will be sure to keep everyone happily outdoors this weekend. Check them out with your family.
Okinawan Festival
For more than 30 years this festival has been a cultural delight, with great food, music and activities for the kids. The event is typically Labor Day weekend and has grown in popularity, attracting more than 50,000 people from all over the world to Kapi'olani Park. It can get crowded, but it's a great opportunity to be immersed in the Okinawan culture. For more information, visit okinawanfestival.com.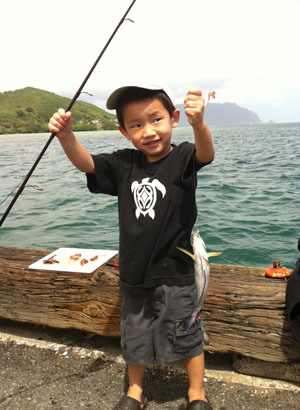 Circle the Island
Playing "tourist" is one of my favorite things to do with the family. We typically set out north from central Oahu. A stop at Dole Plantation is always a fun experience for the kids and navigating the world's largest pineapple maze can be a good workout (especially if you get lost). From there, a stop in Hale'iwa gives the family a chance to cool down with best shave ice on the island. Then, it's on to Laniakea Beach to say "hi" to the sunbathing green sea turtles. Getting hungry? Grab the cooler and head to Waimea Bay for a relaxing picnic lunch. From there, the options are endless, and exploring the island and bonding with the family are great fun.
Let's Go Fishing
Grab your gear and head to your favorite fishing spot. For us, most times that means Heeia Kea Pier on the Windward Side to meet up with Kelly's dad and brother, who are avid fishermen. They've introduced Ensen to the thrill of the catch and the little guy has grown to enjoy reeling them in. It's a relaxing way to enjoy the day in one of the most beautiful places on Oahu, and the fishing tales are always entertaining.
Park It!
If it has a jungle gym, it's our kind of park. Fortunately, there are tons around the island from which to choose. When all else fails, a little time at the playground proves to be great, free entertainment. Ensen loves riding his bike, while we push Avery around on her tricycle. Odds are the district parks in your area will provide the means necessary for some active playtime.
The Zoo, the Zoo!
The Honolulu Zoo is one of the best deals in town for family entertainment, which is why we've been members there for years. It's likely to be busy during this weekend, so plan ahead. No matter how many times we visit, the kids manage to find something new and interesting with which to entertain themselves. During our last visit, we witnessed the feeding of a (dead) guinea pig to the python, which Ensen thought was pretty cool.
From our family to yours, have a safe and enjoyable Labor Day weekend outdoors!
Nathan Kam is a Honolulu public-relations executive, husband and a proud daddy of two incredible kids, Ensen (5) and Avery (2), who enjoys cooking, gardening, traveling, blogging and golfing. You can reach him via email, Twitter, Facebook, LinkedIn or via his personal Kam Family Blog.