The Sweet Smell of De-Stress
Malie Organics releases new bath soaks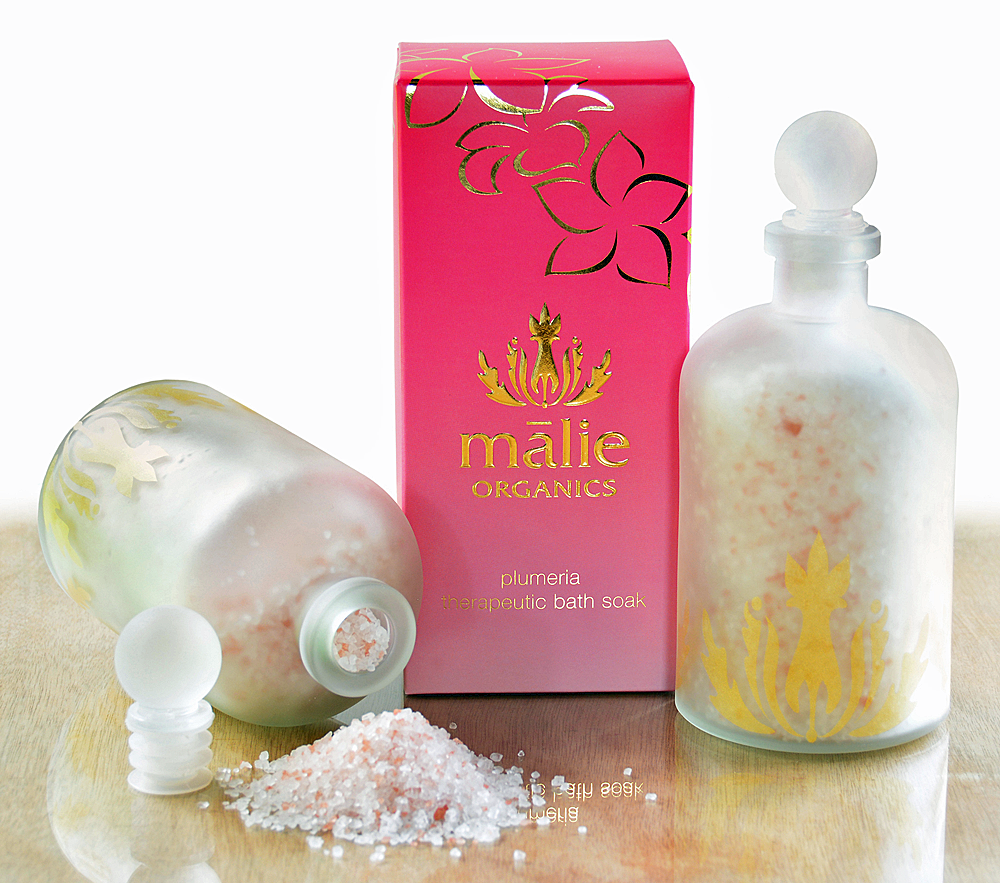 Hey, you. Yeah, you, Mr. Anxiety. We've seen you nosing around here lately, trying to sniff out trouble. It's time we put you off the scent—with Malie Organics' newly released line of bath soaks.
Sharpen your sense of swell with these carefree concoctions designed to relax the body and refresh the skin. The collection is made up of five tropical fragrances, including pikake, plumeria, mango nectar and rich coconut vanilla. The last to round out the collection is kokee, a lush and leafy scent based on the maile plant and named for the oldest rainforest in Hawaii. Each soak is a nourishing treat for your skin that purifies and detoxifies, turning tub time into a totally whiff-erent aromatherapy experience that will make the worries waft away.
Malie's sweet-smelling practices include crafting in small batches and sourcing ingredients that are either grown locally or harvested wild from the rainforests. Think organic kukui and macadamia nut oils, botanicals such as aloe and green tea extract and natural Pacific and Hawaiian sea salts in these sustainable de-stressing solutions.
Smell ya later, Anxiety. We are so stinking over you.
Bath soaks available at malie.com, $45.