The Real Deal: The Edition Hotel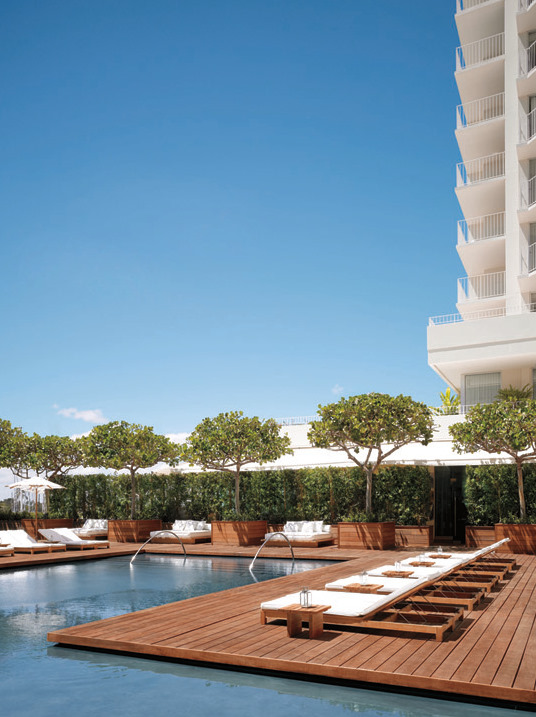 In case you somehow missed the massive amounts of media hype, the Edition hotel had its grand opening this past weekend. While trying not to be distracted by the rarefied gathering of Honolulu's hipster elite and a smattering of Hollywood celebs (hey, was that Kumar?), I found myself wondering: Will the Edition be good for real estate?
The Edition is bringing a mega-dose of glam to a section of Waikiki that hasn't seen this much excitement since the opening of Buffalo Wild Wings a few months back. And don't get me wrong, there's a lot to love in this part of Waikiki—The Chart House and Harbor Pub are long-running establishments with dedicated local followings, and the Ilikai Hotel & Suites is a Waikiki classic—but I think it's fair to say that this stretch of road is not quite as shiny as the Fendi and Louis Vuitton-adorned sections of recently redeveloped parts of Waikiki. "The Chart House part of town and the Harbor Pub may have lost a little of their 'charm' when you compare it to the new upscale Hilton Grand Vacations and other glam areas that are coming up," says Century 21 All Islands broker in charge Jane Dukesherer. "But the people who go to those places have been going there forever and the places never change and I think they like it that way."
While the Edition's debut is unlikely to impact surrounding resale values, it's possible that its success could draw additional developer interest to the area. "Now's the time to get a good buy in the area while it is just starting to change with the additions of The Edition, the Watermark and other unknown buildings that may be razed to make way for something new," says Dukesherer. The brand recognition alone may be enough to drive rental rates in nearby buildings, such as the Ilikai, where long-term leases currently run between $1,000 and $2,500 per month. "[The Ilikai] is such an icon that it will always attract a certain number of visitors based on its name and history," says Dukesherer. "But now, with the Edition next-door, it may capture a younger, edgier crowd, and if it catches on, a positive side effect may be that rental rates would rise since there would be more competition to get the best units."
And, if anything else, we have a new excuse for poolside cocktails.