The Real Cost of Having a Pet in Hawai'i—Part I: The Initial Expenses
Pet ownership brings us daily joy but comes at a price. We break down the one-time and annual costs in this two-part series.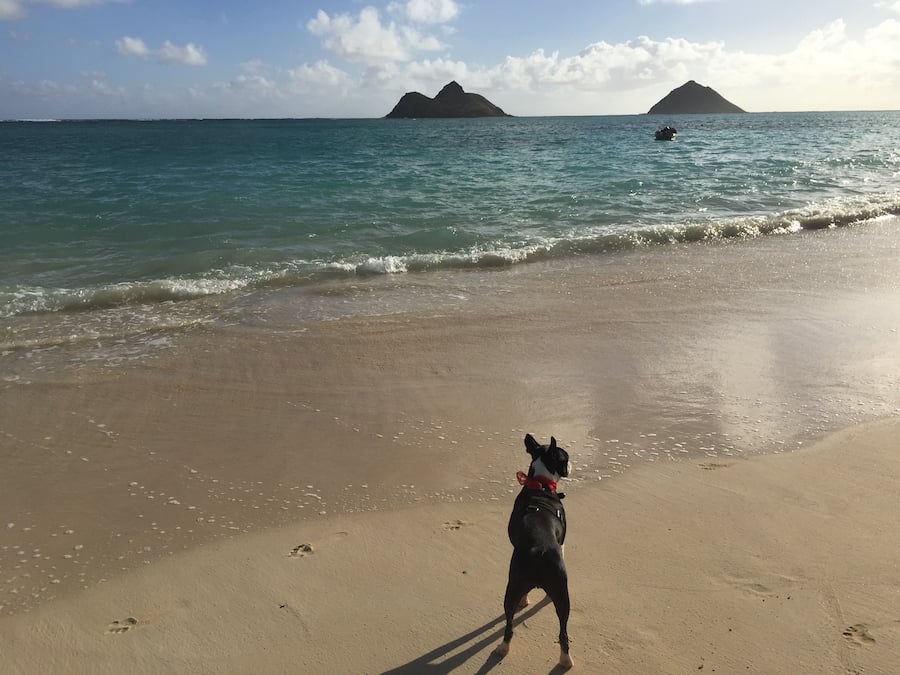 PHOTO: MEGHAN THIBAULT
Unconditional love, companionship and tail-wagging when you come home—it's hard to put a price on that. People with pets will tell you that these benefits are worth every single penny. While a loving older dog or a tiny kitten in need of a forever home may seem irresistible, it's important to consider the long-term impact that keeping a pet can have on your finances.
If you think too long and hard about the alternative uses for the money you spend on a pet or consider the nest egg you could build if you invested it over time, you might reconsider your decision before jumping into pet adoption. I can hear the pet owners protesting, and I'm right there with you. Most of us would spare no expense for our furry family members.
Whether you already have pets or are considering adopting or buying one, we've assembled a tally of the expenses you're likely to incur. While this list isn't comprehensive, it breaks down costs you should consider before jumping into pet parenting.
In the interest of brevity, we focused on dogs and cats, but of course, there are plenty of other pet types to choose from, and some choices like goldfish, rabbits, turtles or birds might be less costly alternatives to dog or cat ownership.
Initial Pet Expenses
One-time expenses in the first year of dog or cat ownership can be significant. Lost, found and rescue pets are often free to a good home, but you'll pay a nominal fee to adopt a cat or dog from a shelter, and expenditures can quickly escalate from there.
If you're interested in a purebred—where it's a Labrador Retriever or a long-haired Himalayan—specific breeds can run in the thousands of dollars, and that's before they even set their fluffy paws over your doorstep. Once you get that bundle of love home with you, here are some of the real costs you're likely to incur.
For the purposes of this article, we sought out average prices, or a range of products that most people would find reasonable. We polled local websites, pet retailers and Amazon, in addition to speaking with a local veterinary office to find estimates for care.
Boutique pet shops that cater to discerning pet owners and the luxury pet industry aside (with real diamond-studded pet collars), we looked for realistic costs for the average person. These can vary depending on your tastes and budget.
In our travels on the internet, we came across a cat scratching castle that costs just shy of $3,000 and a dog leash (made of gold!). Both products will leave you with a smaller bank account.
The Basics: Making Your House Into a Pet's Home
You're going to need some basic supplies to make your house friendly for your new family member. Pets, especially young ones, need entertainment in the form of toys, scratching posts, tennis balls, frisbees and more.
At rest, their instincts send them looking for a safe and comfortable place to sleep, a habitual place to eat their meals, regular exercise and somewhere clean and comfortable to do their business.
At a minimum, you'll need a sturdy leash (for a dog), a reliable collar and I.D. tags, as well as dedicated water and food bowls for your furry friends, so they don't have to share yours (unless you want them to … but it's not terribly hygienic).
Some dog parents choose a kennel for their dog to sleep in and cat owners will need a pet carrier to transport their feline to and from the vet. While some cat parents opt for a harness and a leash, not all cats will take to this (trust me on this one).
You might opt for a fluffy pet bed for your cat or dog, rather than allowing them to sleep in your own bed. Scratching posts and dog toys are a must for keeping their small but instinct-driven brains stimulated and entertained. We've added some basic pricing for these items, as well.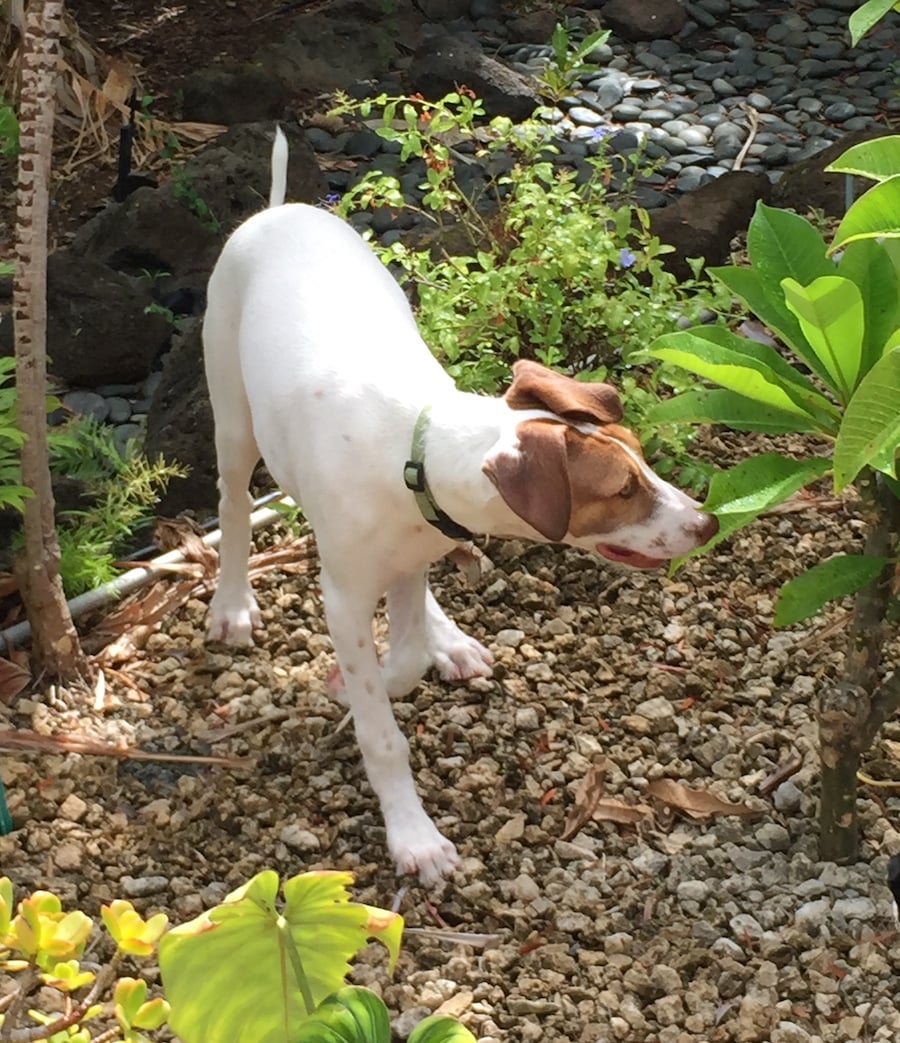 PHOTO: MEGHAN THIBAULT
City & County Pet Registration
An often overlooked aspect of dog ownership is a license that shows you're the dog's legal, registered owner. The City & County of Honolulu requires by law that all dogs older than 4 months old wear a license tag issued by the county. These are priced between $10 and $28.50, depending on the age of your dog and whether or not he or she has been neutered or spayed.
Licenses must be renewed every two years and are available at any Satellite City Hall and at the Hawaiian Humane Society. While most veterinary clinics have the appropriate paperwork to register with the city, they are not able to register a pet on your behalf.
Getting a Microchip ID
Getting a unique identification installed under your pet's skin can be helpful and even life-saving if ever they roam away from your home. Walk-ins are welcome at the Hawaiian Humane Society and cost just $20, which includes registration in Oʻahu's microchip database.
Why Spay and Neuter Your Pet
You may need to spay or neuter your new pet. A spayed or neutered pet exhibits fewer behavioral issues and a lower likelihood of straying far from home in search of a mate.
You'll also be doing local shelters a big favor, since they are often overrun with animals. Pet overpopulation is a real problem, especially here in Hawaiʻi, points out Candice Denham- Soquena, doctor of veterinary medicine at the Kailua Animal Clinic.
Denham is the owner and operator at the clinic, and her team recommends that all non-breeding animals be spayed or neutered. "Research has shown that there are many benefits of spaying and neutering pets," she tells us. "Most dog bites occur in the home with a member of the family and are from intact male dogs," she warns.
You may be saving yourself money in the long run, as well. Denham shares that spaying female pets significantly reduces the chances of mammary tumors and eliminates the possibility of uterine and ovarian cancer, among other medical benefits. Testicular tumors are highly common in dogs. "This along with other cancers linked with intact males is another important reason to neuter," she says.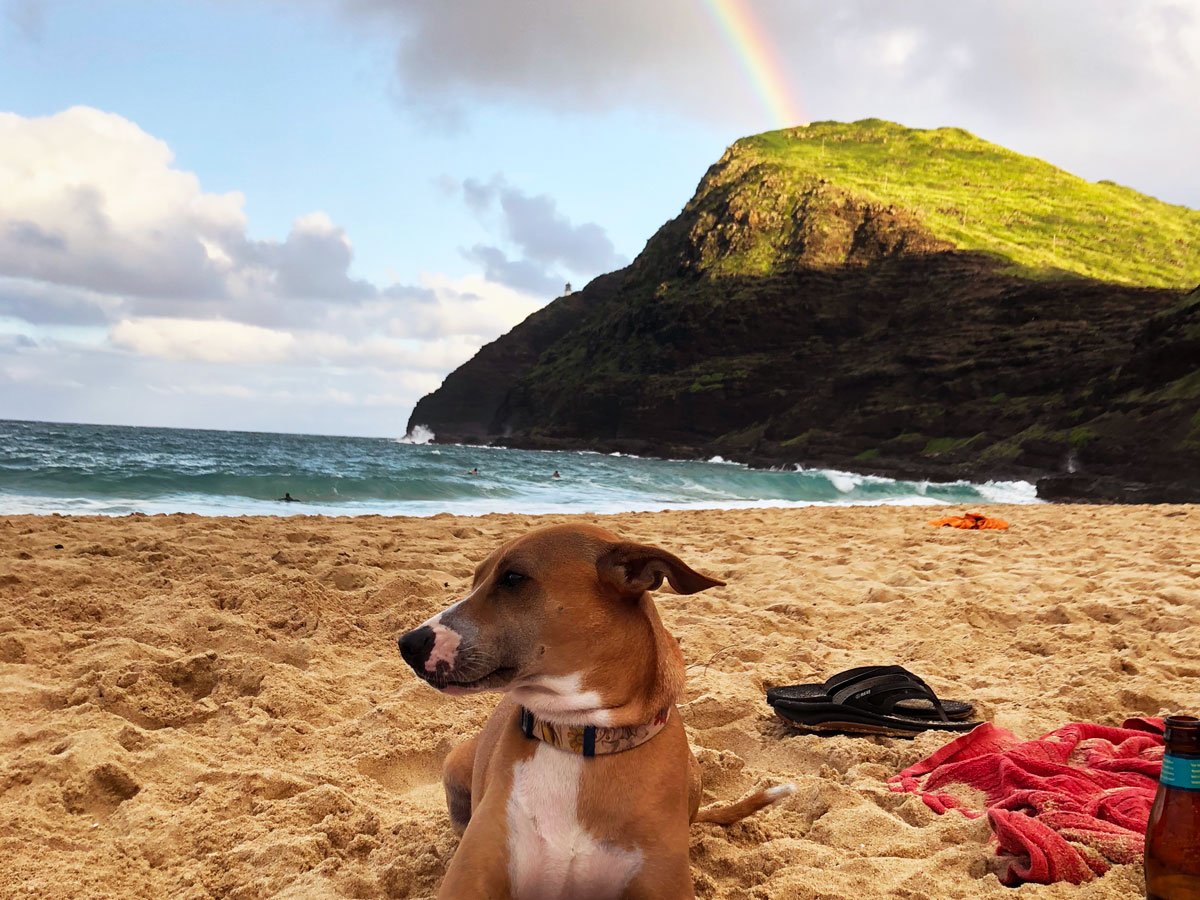 Photo: Katie Kenny
The Cost of Spaying and Neutering
Depending on age, weight and previous medical history, the average cost to spay a female dog ranges from $500 to $800 and from $200 to $300 for a female cat, says Denham. Costs may vary depending on the veterinary office near nearest to you.
Male dog neuters range from $260 to $500, and male cats range from $200 to $250 at Denham's office. Some veterinarians choose to participate in programs to reduce the cost of these procedures, she says. "Here at Kailua Animal Clinic, we participate with the Hawaiian Humane Society spay/neuter program, reducing the costs by approximately $150 dollars."
---
Summary of One-Time Pet Expenses
Initial medical exam: $40 to $80
Puppy and kitten visits/initial vaccinations: $110 to $120 per visit, done at 8, 12 and 16 weeks
Microchip ID: $20 at the Hawaiian Humane Society
Spaying or neutering: Dog, $260 to $800 at Kailua Animal Clinic; Cat, $200 to $300
City and County of Honolulu dog license: $10 to $28.50
Leashes: Dog, $6.50 to $35; Cat, $5 to $15
Collars and harnesses: Dog, $8 to $60; cat, $8 to $15
Pet training on O'ahu: 6-week group class starting at $119 to $110/hour
Litter boxes and scoops: Cat, $9 to $25
Scratching post: Cat, $6.50 to $30
Pet beds: $7 to $100, depending on size
Pet dishes (stainless steel): $7 to $20 each
Dog crates and kennels: Up to $120, depending on size
Cat carriers: $25 to $60