The New Generation of Dads in Hawaiʻi
5 ways that fathers—and father figures—can strengthen bonds with their keiki.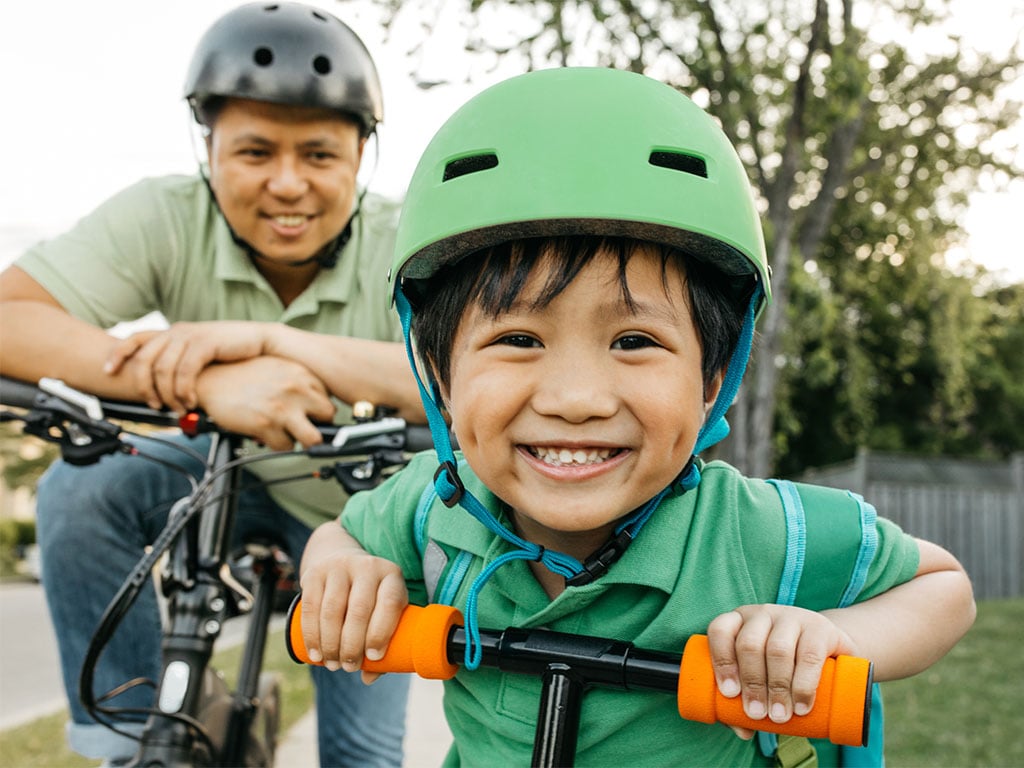 Photo: Getty Images
In this era, traditional gender roles are taking a backseat, and a new wave of dads are being ushered in. More dads are bringing their kids to and from school, attending parent meetings or playing in the park with their keiki. Some even are visiting the doctor for baby's check-ups, a role that was primarily reserved for moms a few decades ago.
Engaged dads are a crucial part of keiki development. Studies show that children with positive father figures do better in school, have fewer disciplinary problems and exhibit healthier behavior that will have a long-term impact on a child's self-confidence and self-esteem.
In today's world, dads may be classically married, single, divorced or even a step dad. No matter how the family is structured, it is important for fathers of all types to be involved.
Dads just need to be present at all times, exercise extreme patience and be prepared to answer a lot of questions–repeatedly.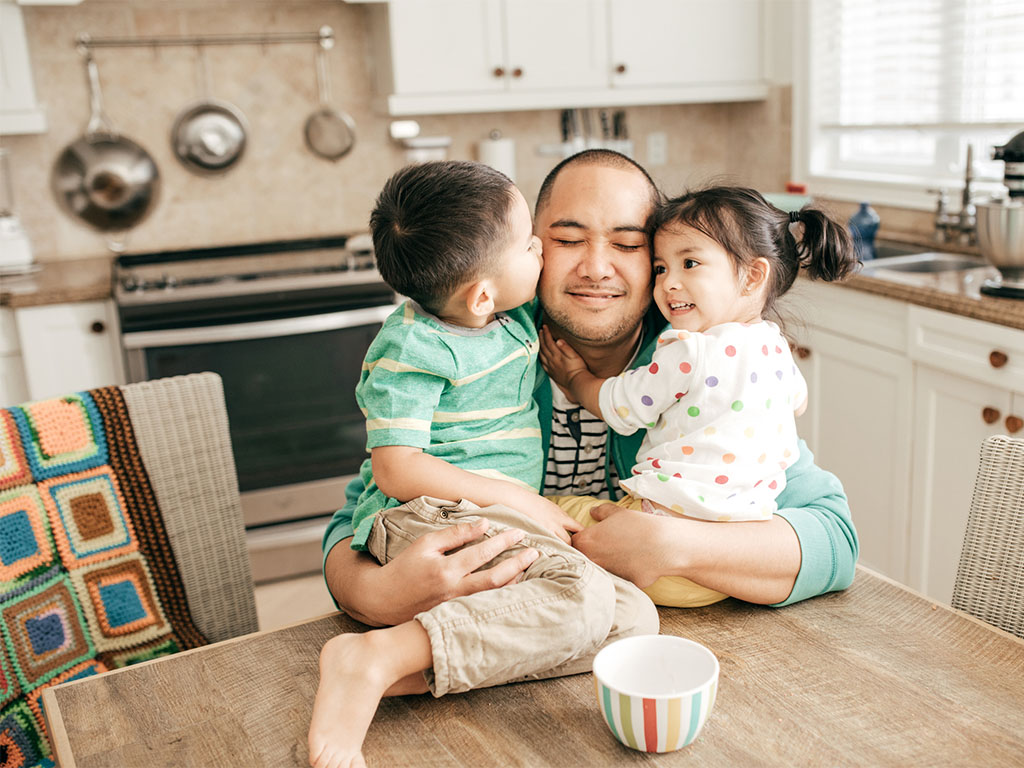 Photo: Getty Images
For new dads, there may be small hurdles to overcome like getting over the fear of holding a newborn. A dad might feel like he doesn't know what he is doing initially. Most new dads don't. Fathers are very capable caretakers, so taking small steps is a good way to start getting involved.
If you're lucky enough to raise a family in Hawai'i, there are a number of ways keiki can engage with their fathers or father figures. Setting aside the traditional man cave, dad can take kids to the beach, go fishing or bring them along to softball games. Having keiki talk story with uncles at the park connects them to other positive male role models and their families.
During a busy week, families may struggle to find time for special activities. However, there are other ways to spend quality time with keiki, while taking care of household responsibilities. As long as they are safe, everyday activities can be engaging for kids. Fixing a door, cleaning fish and making dinner, grocery shopping or even changing a tire can not only be educational, but fun for keiki, too.
While parental roles may differ with each family, here are five tips on ways dad can become a permanent and loving presence in the lives of their keiki: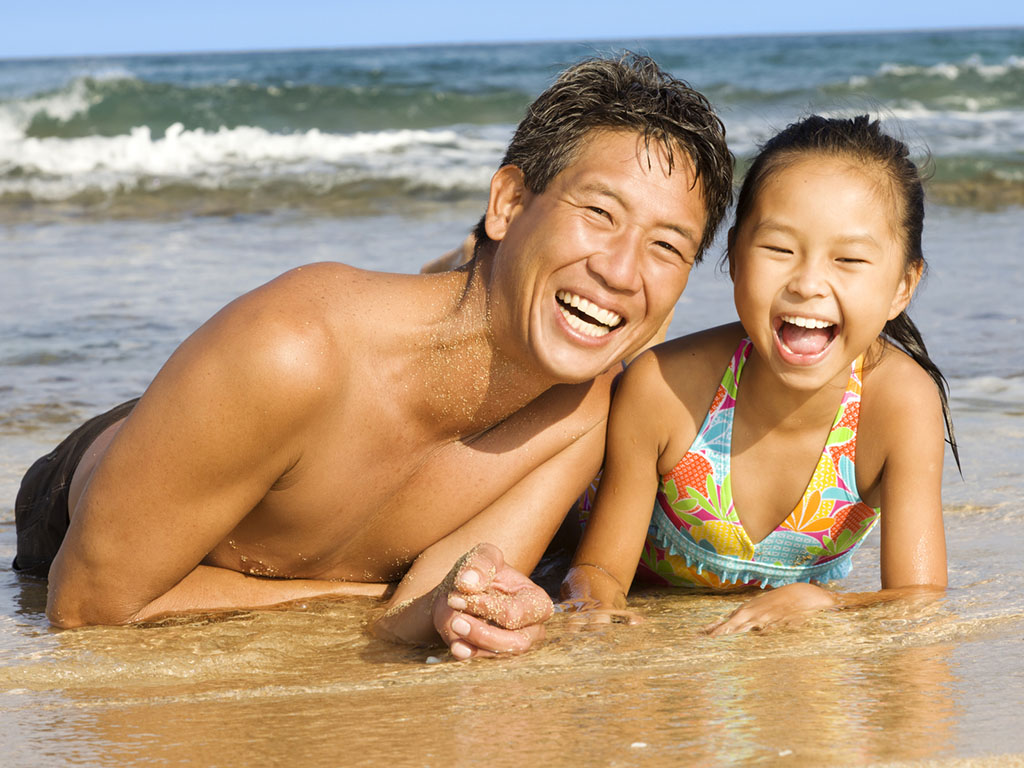 Photo: Getty Images
Find an offline hobby. This can be anything that gets the kids out from behind the Xbox and talking with dad. It can be as simple as taking a walk at Kapiʻolani Park or Ala Moana Beach Park.
Involve kids in everyday activities. From car washing to cooking, involving kids in activities that dad has to do himself is a great way to be productive, while providing learning opportunities for keiki.
Get to know other dads. Create a support network of other dads by talking with other dads or parents that can help to navigate the challenges and joys of parenthood.
Ask a lot of questions. Asking questions not only to your children but to their teachers, physicians, hānai family and anyone else involved in their lives help dads know what's going on and makes it easier to be involved.
Show respect for the other parent. Parenting is a cooperative and lifelong commitment. When mom and dad show respect for each other, children feel secure in their environment and are more likely to respect themselves and others.
Ben Naki is the vice president of early childhood education programs at Parents And Children Together. He was raised by a loving single father and is a proud dad of two girls. Visit ParentsAndChildrenTogether.org or call (808) 847-3285.