The Hitt List: My Thanksgiving Weekend Picks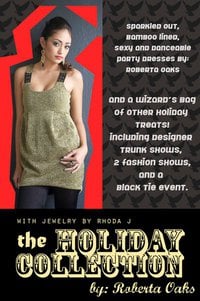 What better way to lose a few Thanksgiving pounds than to go out and dance it off? Here are some of my top picks for this holiday weekend.
Acid Wash, my favorite mid-week event, is throwing a Jive Turkey edition tonight at SoHo. DJs Nocturna, Vegas Mike and Jami (NSK) will be spinning all your favorite '80s songs all night. 9 p.m. to 2 a.m., 80 S. Pauahi St., Chinatown.
Boutique owner Roberta Oaks is throwing a Holiday Collection fashion show at Apartment3 on Friday night. Watch models strut around the room in hot party dresses, and maybe pick up a few Christmas present ideas for your friends while you're there. Listen to DJs Betty and Sho, and drink $3 drafts. Fashion show begins at 10 p.m., full kitchen is open until 12:30 a.m., 1750 Kalakaua Ave., 3rd floor, Century Center.
Oceans 808's Oasis event is celebrating its one-year anniversary with an all-out block party-style bash Friday night. DJ Toma is down from Las Vegas and will get the party started inside the club. But, carry your drinks outside and you can watch live bands, DJs and body painting. 10 p.m. to 4 a.m., Restaurant Row.
Saturday night, dress as you would in the future, at '80s Pop Muzik's The Future is the Past at Bar 35. This fun event pays tribute to science fiction and everyone is encouraged to dress as their favorite alien, robot or terminator. A fashion show will start the night off, followed by a guest appearance by Cyborg and a few Predators. $5, 9 p.m. to 2 a.m., 35 N. Hotel St., Chinatown.
Russell Tanoue will host his monthly Beautiful event this Saturday night at Pearl with the theme Dare Grande. Win beauty prizes between 8 to 11 p.m., and then dance to resident DJ Euphorik the rest of the night. This is a party that always attracts a large crowd—and a beautiful one at that. 8 p.m. to 4 a.m., Ala Moana Center, Hookipa Terrace, third level.