The History of Hawai'i From Our Files: Waimea's Old Russian Fort
HONOLULU Magazine emerged from predecessor Paradise of the Pacific, which began in 1888, fulfilling a commission by King Kalākaua. That makes this the oldest continuously published magazine west of the Mississippi, with an enviable archive worth diving into each month. Here's a look back at September 1937.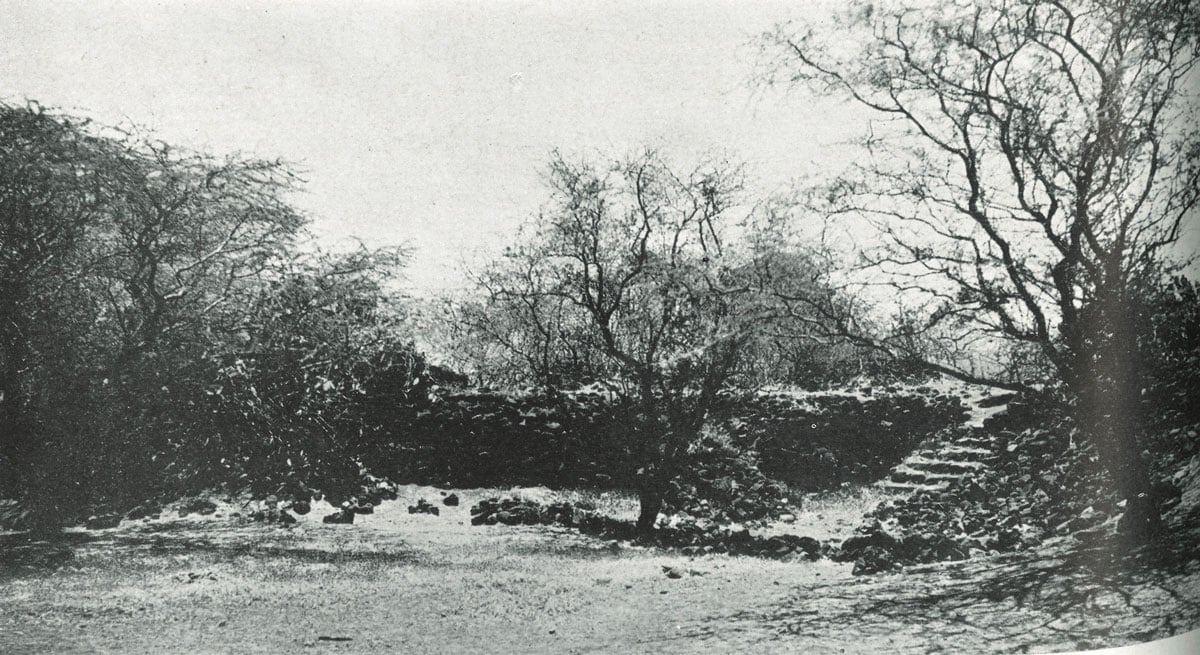 In June 2022 it was announced that Fort Elizabeth State Historical Park on Kaua'i will be renamed Pā'ula'ula State Historic Site, but in 1937, Paradise referred to it only as the "old Russian Fort" or "Waimea Fort."
"A visit to the Hawaiian Islands is not complete without viewing this historic fort," the magazine writes, including a brief history of how it came to be. "Doctor Scheffer … was selected by Baranoff (governor of the Russian-American Company) to carry out the Russian colonization schemes," sailing from Sitka, Alaska, in October of 1815 ostensibly "to look after the property of the Atahualpa (Bering) that was wrecked at Waimea, Kauai, which was in [the] charge of King Kaumualii of Kauai." When he landed in Waimea, Scheffer built a storehouse and began engaging in trade. Shortly after, Indigenous people from Kodiak, Alaska, as well as more Russians arrived and reportedly became part of his forces. Many believe Kaumuali'i formed an alliance with the Russians in the hope that they would help him reclaim power over Kaua'i, which had recently joined the kingdom of Hawai'i under King Kamehameha I. "At King Kaumualii's request Dr. Scheffer superintended the building of the fort at Waimea, on which a number of guns were mounted and the Russian colors displayed."
SEE ALSO: The History of Hawai'i From Our Files: The Restoration of 'Iolani Palace
Though it was said that Kamehameha I treated the doctor with kindness and patience despite his motives, Kamehameha "sent imperative orders to expel Dr. Scheffer and his force" shortly after the fort's construction. Still, "The fort was occupied by a small garrison as late as 1853," then dismantled in 1864, Paradise writes.
"In January, 1927, the Historical Commission of Hawaii recommended that the old Russian Fort near, Waimea, Kauai, be set aside permanently as a public park," Paradise writes. It became a National Historic Landmark in 1962 and a state park in 1972.
Learn more about the evolution of covers in HONOLULU Magazine and Paradise of the Pacific: 125 Years of Covers, available at shop.honolulumagazine.com.
---
Find more photos from Honolulu's past every Thursday on Instagram @honolulumag.