The History of Hawai'i From Our Files: Waikīkī's International Market Place in 1960
For 133 years HONOLULU Magazine has kept its readers and advertisers at the vanguard of fashion, insight and fun. Starting out as Paradise of the Pacific in 1888 with a commission from King Kalākaua, we're the oldest continually publishing magazine west of the Mississippi. Here's a look back at April 1960.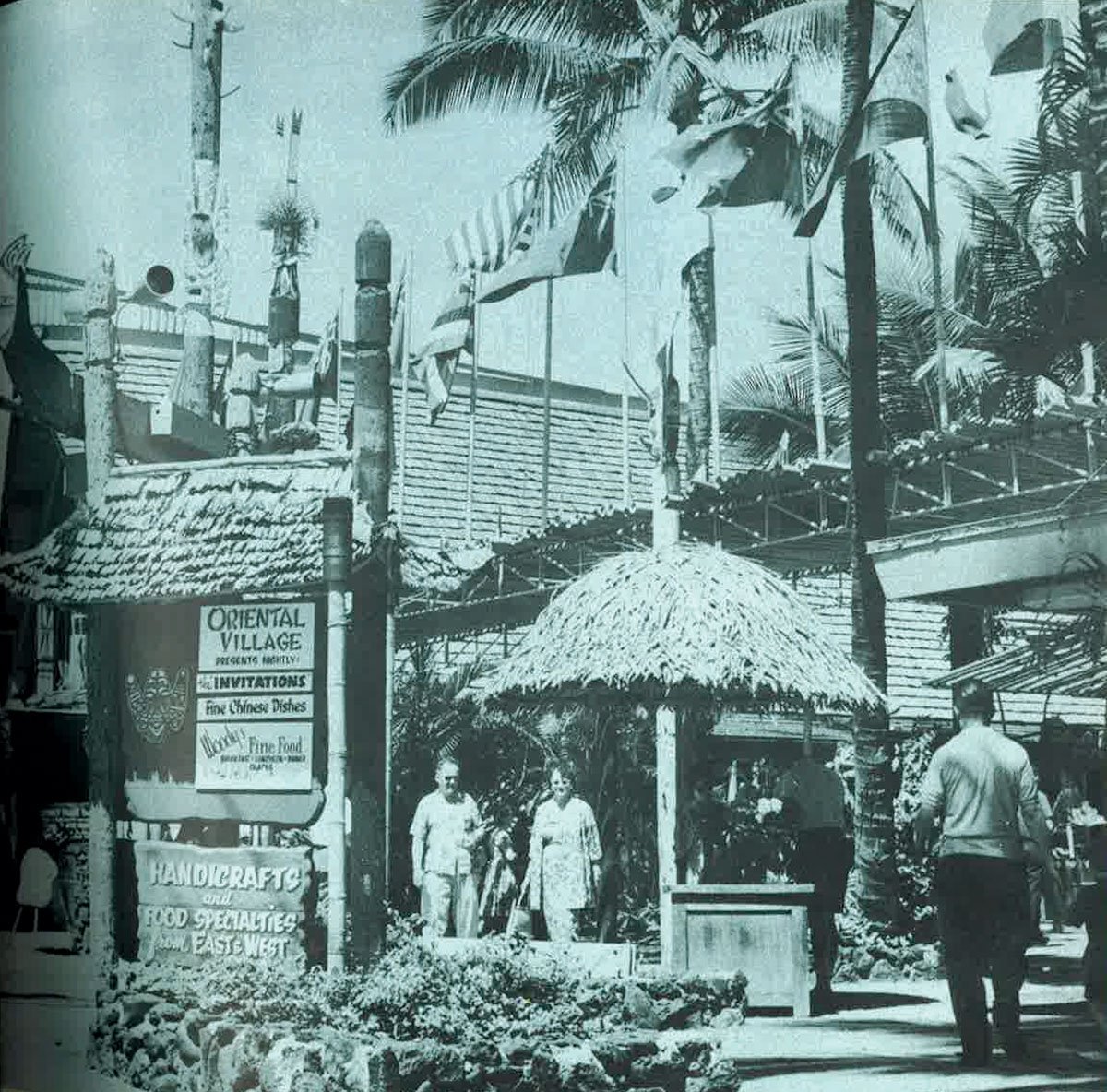 Paradise reflects on the development of the International Market Place, describing it as a place where visitors can "browse through thatch-roofed shops for precious jade or seed necklaces, brocades or grass skirts, or an oil painting or postcard."
Arts and crafts were a staple at the marketplace, where "much of the time, seeds are being drilled and polished for jewelry, richly grained local woods are carved, and sketches and portraits take shape."
International Market Place underwent a major renovation, completed in 2016, that closed kiosks and small stores along Kalākaua Avenue and replaced them with restaurants and upscale boutiques such as Saks Fifth Avenue and a parking structure with more than 700 stalls.
---
SEE ALSO: Exploring Honolulu on Google Street View is Like Traveling Back in Time
---
Learn more about the evolution of covers in HONOLULU Magazine and Paradise of the Pacific: 125 Years of Covers, available at shop.honolulumagazine.com.
---
Find more photos from Honolulu's past every Thursday on Instagram @honolulumag.