The History of Hawai'i From Our Files: The Year of the Volleyball
HONOLULU Magazine emerged from predecessor Paradise of the Pacific, which began in 1888, fulfilling a commission by King Kalākaua. That makes this the oldest continuously published magazine west of the Mississippi, with an enviable archive worth diving into each month. Here's a look back at May 1977.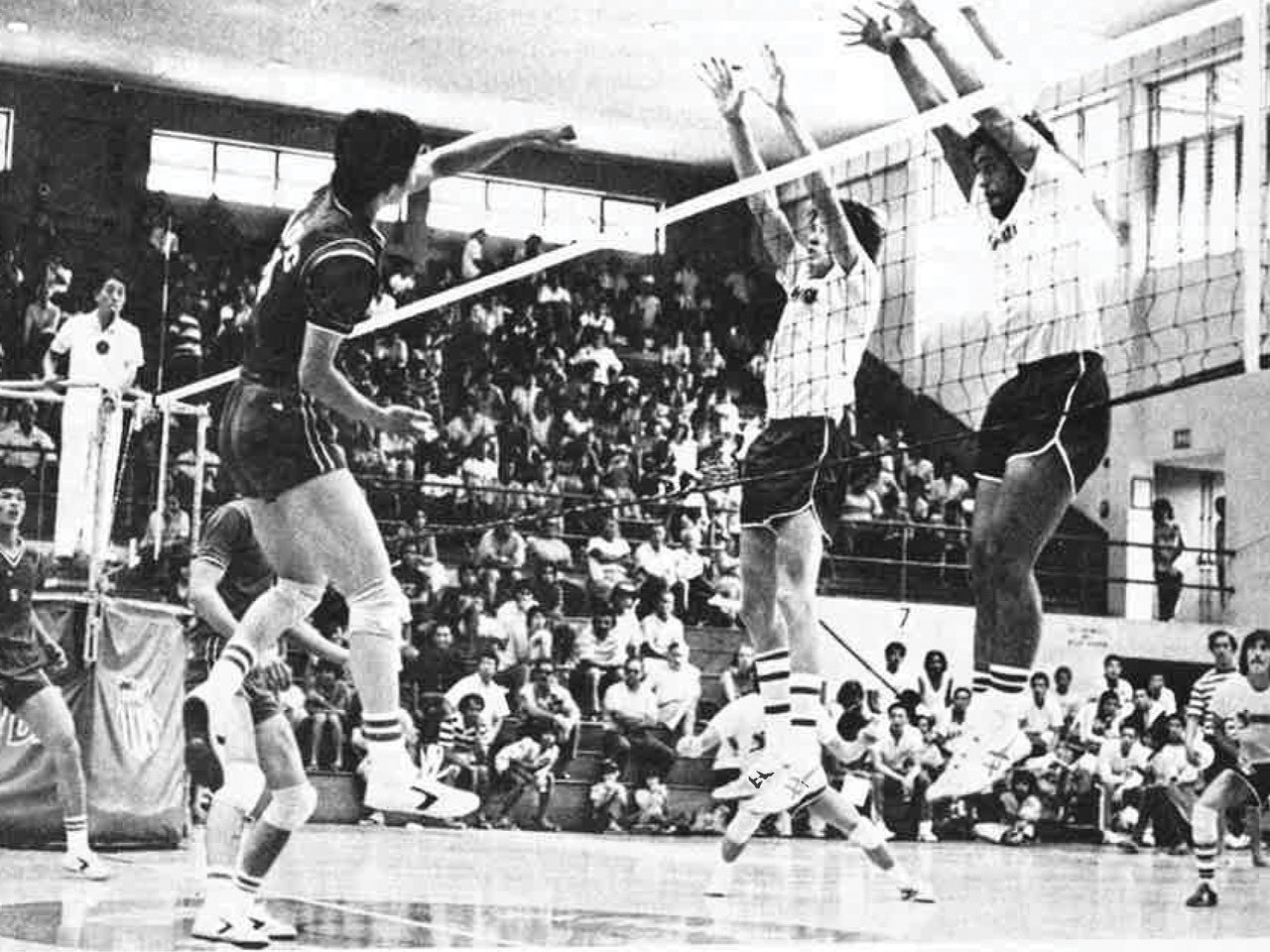 According to HONOLULU, Hawai'i has the strongest high school volleyball program in the country, the highest percentage of All-American selectees at national tournaments and the highest percentage of Olympic players (every U.S. Olympic volleyball team thus far has featured at least one player from Hawai'i). "1977 is the 'Year of the Volleyball' in Hawaii with the state hosting the three most important championships," HONOLULU writes: the National Volleyball Championships, the U.S. Volleyball Association Nationals and the Pacific Rim Championships, the latter two in Hilo.
SEE ALSO: The History of Hawai'i From Our Files: Hawai'i's Olympians
One of the defining characteristics of the game is that its players have fun, often fraternizing with opposing teams "both before and after their matches," according to the story. "This type of cordial relationship is conspicuously absent in other interscholastic and collegiate athletics, particularly football. … Yet this good fellowship is the rule rather than the exception in volleyball." The writer, W. W. Robinson—Hawai'i's volleyball commissioner for seven years and a member of numerous sports committees—also speculates that this is because, as a noncontact sport, "volleyball has been played extensively by women."
The UH Rainbow Wāhine remain one of the state's most popular sports teams. This past season, the Wāhine competed in their 28th straight NCAA Tournament and were crowned Big West Conference champions for the second year in a row. The men's team also just brought home a second consecutive NCAA championship win this month.
---
One of Kīlauea's largest eruptions started on May 30, 1840; in the next 26 days, 205 million cubic meters of lava were expelled.
---
Learn more about the evolution of covers in HONOLULU Magazine and Paradise of the Pacific: 125 Years of Covers, available at shop.honolulumagazine.com.
---
Find more photos from Honolulu's past every Thursday on Instagram @honolulumag.