The History of Hawai'i From Our Files: Midcentury Mod Island Style
HONOLULU Magazine emerged from predecessor Paradise of the Pacific, which began in 1888, fulfilling a commission by King Kalākaua. That makes it the oldest continuously published magazine west of the Mississippi with an enviable archive worth diving into each month. Here's a look back at January 1952.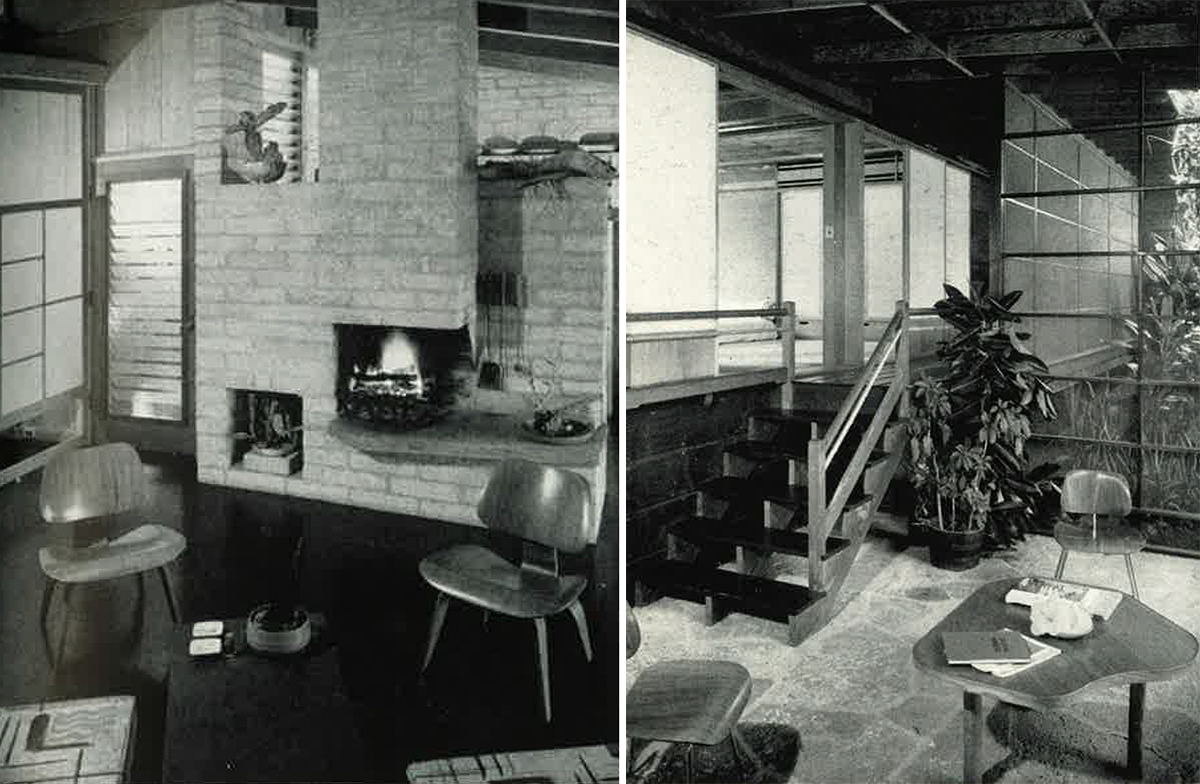 For those of us who love interior design, there are few things more thrilling than getting a peek into someone's thoughtfully appointed abode. Home editorials can be delicious portals, allowing us to pore over architectural details, room layouts and hundreds of unique décor decisions from the comfort of our couches.
So, you can imagine our delight in coming across "Ideas for Island Living," a story in a Paradise of the Pacific issue from 1952 that profiled a young couple's mid-century Liliha home. Bordered by Waiolani Stream on one side and North Judd Street on another, the Whitakers' house was made of redwood, white waxed on the inside and paired with sleek concrete flooring.
Open concept fans will swoon over architect R.E. Windisch's use of sliding Japanese-style shoji doors and burlap drapes as space dividers. "There are no full-height walls or partitions except for the bathroom walls," notes writer Nancy Bannick, allowing for "maximum ventilation and spaciousness." The primary bedroom's shoji doors could easily disappear into a wall, instantly making it one with the living room. And at the other end of the house, additional bedrooms opened up to an interior patio, sunken with a stone floor.
SEE ALSO: Hawai'i Real Estate: 9 Greatest Homes on O'ahu
Built from natural tile and topped with a concrete slab, the Whitakers' fireplace served as a dividing line between the living room and a small kitchen, where pots and dishware were on full display thanks to tidy rows of open shelving. And of course, what else better to front the hearth than a pair of Eames molded plywood lounge chairs, released just a few years prior in 1946, in all their midcentury glory.
Spend a few minutes watching any HGTV show today and it's clear to see that open concept layouts once again reign supreme. And while shoji doors may not be the trend they once were, the influence of Japanese design can still be felt in many Hawai'i homes, in everything from our raku-style ceramics and Noguchi lantern lamps to our Zen-meets-the-tropics gardens.
SEE ALSO: Fashion Feature: Elevate Your Fall Ensembles with Eye-Catching Textures
Learn more about the evolution of covers in HONOLULU Magazine and Paradise of the Pacific: 125 Years of Covers, available at shop.honolulumagazine.com.
---
Find more photos from Honolulu's past every Thursday on Instagram @honolulumag.
---