The Get-Along Guide to Grandparents
When your parents are part of the child care or after-school-pickup picture, things can get tricky. Here's what you should consider to avoid making a generational gaffe.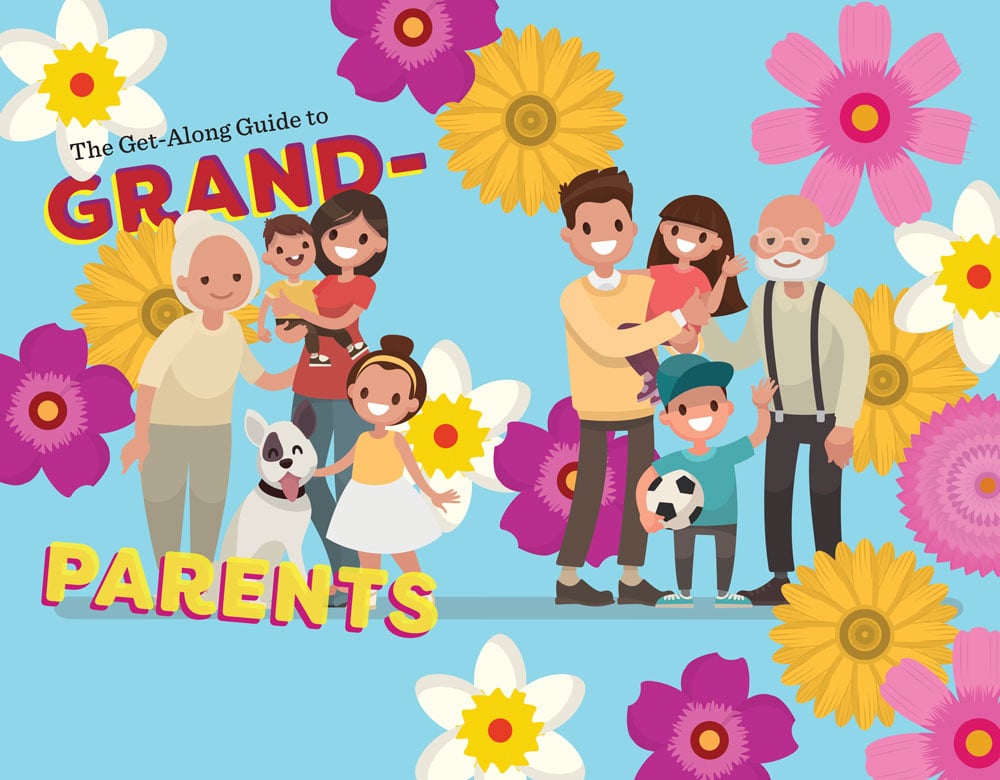 Grandparents: Do your grandkids spend enough, or too much, time with you? Parents: Do grandparents give unsolicited parenting advice or indulge your kids when you're not around? You're not alone. We have advice for you. Hear it from three Hawai'i families that have mastered the art of relationships across multiple generations.
The Walther Family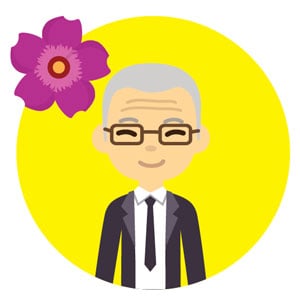 Dad: Brian, co-owner and commercial real-estate appraiser
Mom: Tammy, co-owner and office manager
Daughter: Reese, 7
Lifestyle: Grandparents who baby-sit a grandchild while the parents work.
Advice: Respect grandparents' needs for rest and privacy because caring for children can be exhausting.
Tammy and Brian Walther had polar opposite childhoods. Tammy was an only child raised in sunny Honolulu. Brian grew up in snowy Alaska, the second-oldest in a family of six kids. Today, the Walthers own a Honolulu-based commercial real-estate appraisal firm, and their only child, Reese, is 7 years old.
The Walthers depend on Tammy's parents, Sidney and Diane Uyetake, to help raise Reese. Five days a week, the grandparents pick her up from school and take her to doctor's appointments, dance practices and Japanese lessons. Reese then does homework, eats dinner, bathes and plays at their home until either Tammy or Brian picks her up. Sometimes, the Uyetakes take Reese to school when her parents have early-morning meetings.
"When my parents go out of town, it really disrupts my work, and I realize how much they do," says Tammy, who stayed at home until three years ago.
Her advice to parents who rely on grandparents for help is to not take them for granted. "Grandparents are not spring chicks–they get tired," Tammy says. "You may think you're exhausted after a long day's work, but you may not realize how much work it is to stay at home with a kid." Sometimes, her parents are physically drained when she picks up Reese. "I've learned it's best to grab my daughter and head out the door quickly."
"When my parents go out of town, it really disrupts my work, and I realize how much they do." — Tammy Walther
That's a good way to set healthy boundaries, says family therapist and psychologist Cristina Lu. Many of her patients are stressed-out grandparents, especially those watching babies and toddlers 40 hours a week. "The burnout comes from the lack of gratitude and appreciation from their own children for providing that care," she says. Lu adds that some grandparents have a "sense of guilt and duty that they will frequently take on more than asked to." Over time, this can ruin a grandparent's mental and physical state.
A little consideration goes a long way. Parents should plan ahead and stick to the baby-sitting schedule; communicate openly with grandparents and don't assume anything; show grandparents compassion and gratitude through acts of service, gifts, physical affection and kind words; and recognize when grandparents are exhausted.
And grandparents, it's OK to decline requests for baby-sitting. "You're not rejecting your family in any way," Lu says.
The Walthers are grateful for the help. Initially, Tammy disapproved when they indulged Reese with toys, clothes, ice cream and candy. Now, Tammy lets go of trivial matters. "If you're in a situation where you rely on grandparents to watch your child for long periods of time, it's the price you have to pay," she says. It's also a tiny price for the strong and precious bond between Reese and her grandparents.
The Esaki Family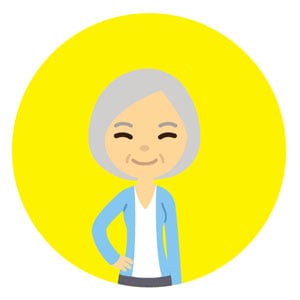 Mom: Julie, accounting manager
Dad: David, law enforcement specialist
Daughters: Alyssa, 4; and Kari, 2
Lifestyle: Four generations who live in separate homes.
Advice: Commit to regular family gatherings to strengthen bonds between grandparents and grandchildren.
Despite busy schedules, four generations of Julie Esaki's family gather twice a month for dinner or outings.
"We pick up the phone, pick a place and date, and go for it," says Esaki, who organizes most family get-togethers. The family typically meets in one of their homes, or dines at ethnic restaurants such as Mediterraneo, Asia Mānoa or the Greek Corner. "Time together as a family is a mutual consideration between all parties, knowing that we love each other and want to spend time with each other."
Julie Esaki's family comprises: her daughters, Alyssa, 4, and Kari, 2; mother, Joyce Hedani; father, Derrick; husband, David; and "Granny" Emily Fujii, matriarch of the family.
"Time together as a family is a mutual consideration between all parties, knowing that we love each other and want to spend time with each other." —Julie Esaki
Granny Fujii is also the busiest. She regularly travels around the world and helps plan events at Arcadia, a senior-living community she moved into 11 years ago after her husband, Clarence, passed away. Last summer, she took her grandchildren and children on a cruise through Miami, Honduras and Mexico to "renew our commitment to family," she says.
Alyssa and Kari visit her at least once a month in Arcadia. The staff and residents adore the girls. "Now that Alyssa [and Kari] are able to walk and talk, I can enjoy them without worrying about picking them up or getting on the floor with them," Granny Fujii says.
The girls also spend two afternoons a week at their grandparents' home until Esaki, or husband, David, finish work. The arrangement is a win-win for all family members. "It also gives Julie time to stay a little later at work, do errands or spend time with friends," Hedani says.
The girls' relationship with the elders in her family and at Arcadia helps them to be well-rounded. "Grandparents play an enormous role in children's cognitive and social development," says Lu, the family therapist, citing Daniel Golman's best-selling books on emotional intelligence. "Every person-to-person interaction shapes a child's brain development."
The Fong Family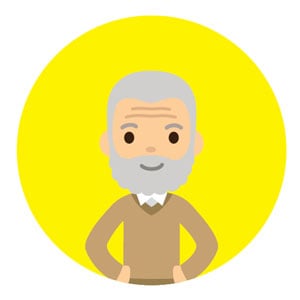 Dad: Russell, tax specialist
Mom: Sheree, stay-at-home mom and consultant
Son: Micah, 20
Daughter: Ashlee, 14
Grandfather: James
Grandmother: Muriel
Lifestyle: Three generations living in the same house.
Advice: Focus on the positive traits of each family member because no one, including you, is perfect.
Since they were babies, Ashlee, 14, and Micah, 20, have lived in the same Kāhala home with their grandparents, James and Muriel Fong. Grandpa and Grandma are their mentors and best friends. When the kids' parents, Russell and Sheree Fong, travel out of town, the grandparents are always there to help.
"We can always rely on each other," says Sheree, a part-time consultant and stay-at-home mom. "Living with my in-laws has made Russell and me closer and stronger as a family."
Sheree, easygoing by nature, has a few survival tips: Focus on positive personality traits of each family member. Show patience and compassion by taking care of one another, ensuring that all parties are happy and meeting one another's needs. Give one another space to pursue personal interests. Always look on the bright side of situations. And count your blessings daily.
"Grandparents can be set in their ways, so patience is a virtue," she adds.
The tight-knit Fongs are part of a larger unit comprising 17 cousins and at least several dozen aunties, uncles and grandparents living in Hawai'i and on the U.S. Mainland. Micah and Ashlee, respectively, are cousins No. 14 and No. 15.
"Understand that grandparents have had their lives changed in so many ways they won't parent your children in the same way you did." — Christina Lu, Psy.D.
Families living in the same home sometimes hit roadblocks. For example, people might disagree on chores and child discipline.
Lu sees that quite often in her practice. "In live-in situations with grandparents, we find there's a constant power struggle with enforcing rules and child-rearing strategies, that sometimes it becomes difficult to reset the dynamics of the family," she says.
Damage control is the key, she notes. Lu advises parents to (nicely) inform grandparents "why you like things to be done a certain way, instead of getting upset about the issue after the fact."
She has seen jealousy when grandparents display more love and affection toward grandkids, compared to when they were parents themselves. "Understand that grandparents have had their lives changed in so many ways they won't parent your children in the same way you did," Lu says.
To avoid full-blown conflicts, the Fongs hold family meetings to discuss critical matters. Sometimes, they pray together. Meetings don't always have to be serious, however. You can incorporate board games, baking, crafts and puzzles, skits and karaoke nights, or a backyard or beach picnic. To encourage participation, parents can ask children to take turns organizing and leading the weekly family activities.
---
Caregiving Classes
Courses that will brush up your life-saving skills.
AARP Driver Safety Program
These courses are designed to teach older drivers about road safety. It is offered multiple times a year in hospitals and community centers throughout O'ahu.
For general information or to register, call (888) 687-2277 or (877) 846-3299; aarp.org/home-garden/transportation/driver_safety/
Infant Safety
This course teaches basic life support techniques for infants and toddlers as well as how to provide a safe home for young children.
Castle Medical Center, 640 Ulukahiki St., Kailua; (808) 263-5400; castlemed.org
Infant Care for Grandparents and Caregivers
This class teaches the latest methods on baby care. Topics include feeding, swaddling, proper sleep positions, car seat usage, infant CPR and more. The class is six hours over two weeks.
Kapi'olani Center For Women and Children, 1319 Punahou St.; Pali Momi Medical Center, 98-1079 Moanalua Road, 'Aiea. To register for any location, call (808) 527-2588; hawaiipacifichealth.org/kapiolani/health-wellness/