The Food Network to Feature Hawaii Restaurants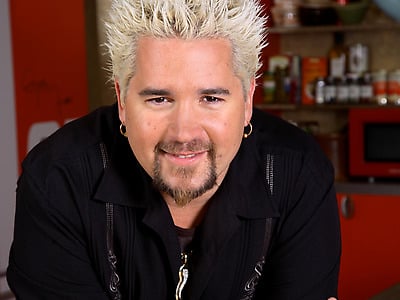 On Monday, April 5, check out the stars of Oahu's local dining scene as they debut on the Food Network's "Diners, Drive-Ins and Dives."
Local favorites Nico's, Rainbow Drive-In, Poke Stop, Hank's Haute Dogs and the Highway Inn will all appear. The show airs at 4 p.m. and 7 p.m., and if it doesn't send you running out the door to go eat, we don't know what will.
As an added incentive, Highway Inn is celebrating the show and its recent renovation with a discount of 40-percent off the menu on the day of the show. Speaking of 40 percent, that's also how much more seating capacity has been added to the restaurant, which now connects to the seafood market next door. Also owned and operated by Highway Inn, the market carries 20 varieties of poke.
Sweet Success
In other Hawaii food news, Rebeca Krones, who does the marketing and distribution for Royal Hawaiian Honey, tells me that her family's brand of organic, local honey can now be ordered directly online. Royal Hawaiian is one of the only organic-certified honeys in the country; Rebeca's father, Michael Krones, is the beekeeper. The brand is single-origin, meaning the bees gather from one type of blossom, which gives the honeys a distinctive color and flavor. I like the sharp, green notes of Christmas Berry; there are also Organic Lehua and Macadamia Nut Blossom honeys.
Farm-Fresh Flavors
Lastly, the local spice market continues to—pardon the pun—heat up, with more and more types of Island-grown spices available. The Fort Street Mall farmers' market (Tuesdays and Fridays, 8 a.m. to 2 p.m.) has some plump, fresh turmeric root, locally grown right in Waianae.