The Curtain Could be Going Back Up for a Kaimukī Landmark
And the sequel might offer even more reasons for the community to visit the historic theater.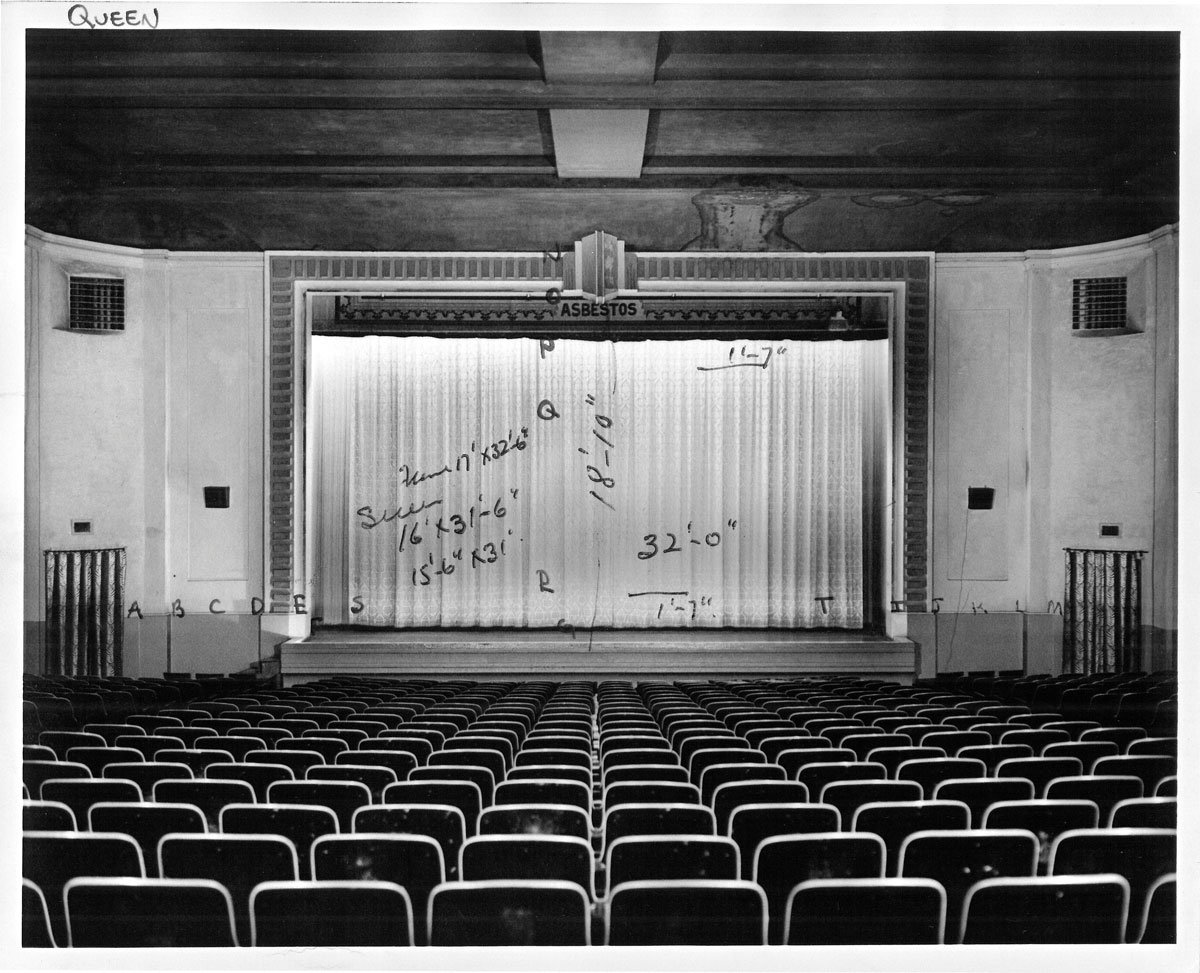 After moving home from California in August for family reasons, owner Adoree Yu told HONOLULU Magazine she's committed to a comeback for the Queen Theater as well as the retail/restaurant space on the family property.
This all comes as a welcome surprise to the nonprofit Friends of Queen Theater, organized in 2008 to build support for a restoration plan to transform the theater into a community hub bursting with live music, hula, theater, art, films and more. "I'm also excited about a new tenant for the restaurant space adjacent to the Queen Theater property that I'm confident will be a great addition to Kaimukī," Yu says.
"She had kind of a vision of the theater that we have, which is to make it a community resource where people wouldn't have to go through a whole lot of paperwork to rent it out and to do performances there," says Friends President Mahlon Moore. "She was very much in tune with what we were wanting to do."
Over the years, the Queen evolved from showing first-run movies and foreign films into a venue for porn, punk rock and the campy Rocky Horror Picture Show in the 1980s. But it has remained largely empty for the past three decades. Restoration advocates, weary of years without progress, were eyeing a city takeover after years of neglect by Adoree Yu's reclusive father, Narciso Yu.
Community members complained about the deteriorating building, calling it a magnet for drug users and homeless people. In response to the outcry, Honolulu City Council Chair Tommy Waters in July introduced a resolution requesting the city administration look into acquiring the property "for public use as a city-owned multipurpose venue for theatrical, musical and community performances."
The plot thickened when the younger Yu, an attorney who had been living and working in Los Angeles, appeared this summer. She told me she appreciates all the interest in the theater and expects to have a better idea "of the construction timetable after I find the right qualified lessee who shares the same vision."
Historian Lowell Angell wrote the 2011 book Theatres of Hawai'i and has been an influential advocate for the preservation of historic theaters; at one point, he notes, the state had more than 400 theaters, including many neighborhood movie houses. That was before television and higher revenue from retail brought the curtain down on most free-standing theaters.
---
"It's in an excellent location, in a neighborhood that's active; it's centrally located."
– Lowell Angell
---
He sadly witnessed the demolition of the exquisite Waikīkī 3 on Kalākaua Avenue among others as well as the gutting of so many film houses including Honolulu's Cinerama, which was converted to an auto parts store. Angell hopes the Queen can be saved as a 500-to-600-seat venue. "It's in an excellent location, in a neighborhood that's active; it's centrally located," Angell says. "It was always just a neighborhood theater. But it's got a usefulness and viability that basically doesn't exist anywhere else on the island."
What keeps the now-retired Angell so passionate about theaters? "A theater is like no other building, especially a historic theater. I can't help but think how many people have sat in those seats," Angell says. "Even the building has got a life of its own."
Yu's favorite memory of the Queen remains the iconic sign and now gap-toothed marquee. "Growing up, I passed that sign every day. Restoring the sign and marquee is a priority of mine," she says.
More Queen Theater history from Angell:
The October 1935 groundbreaking ceremony for the Queen included a former lady-in-waiting to Queen Emma and the newspaper article said the theater was named in honor of Queen Emma.
Another newspaper story, in June 1936, caused some confusion about which queen the theater was named after, with a report that women attending the opening performances would be given a statuette of Queen Lili'uokalani.
His first memory of seeing a movie at the Queen was as a teenager in 1963 watching the re-released Disney animated classic Fantasia.
He believes the last movie that he saw in the Queen was in 1975—a French film titled Jacques Brel is Alive and Well and Living in Paris. He adds: "Not long after that they began showing adult X-rated films, and I never went to any of them. Honest!"