The Best Things to Do on O'ahu in February 2023
It's a big month for comedy, romance and comebacks.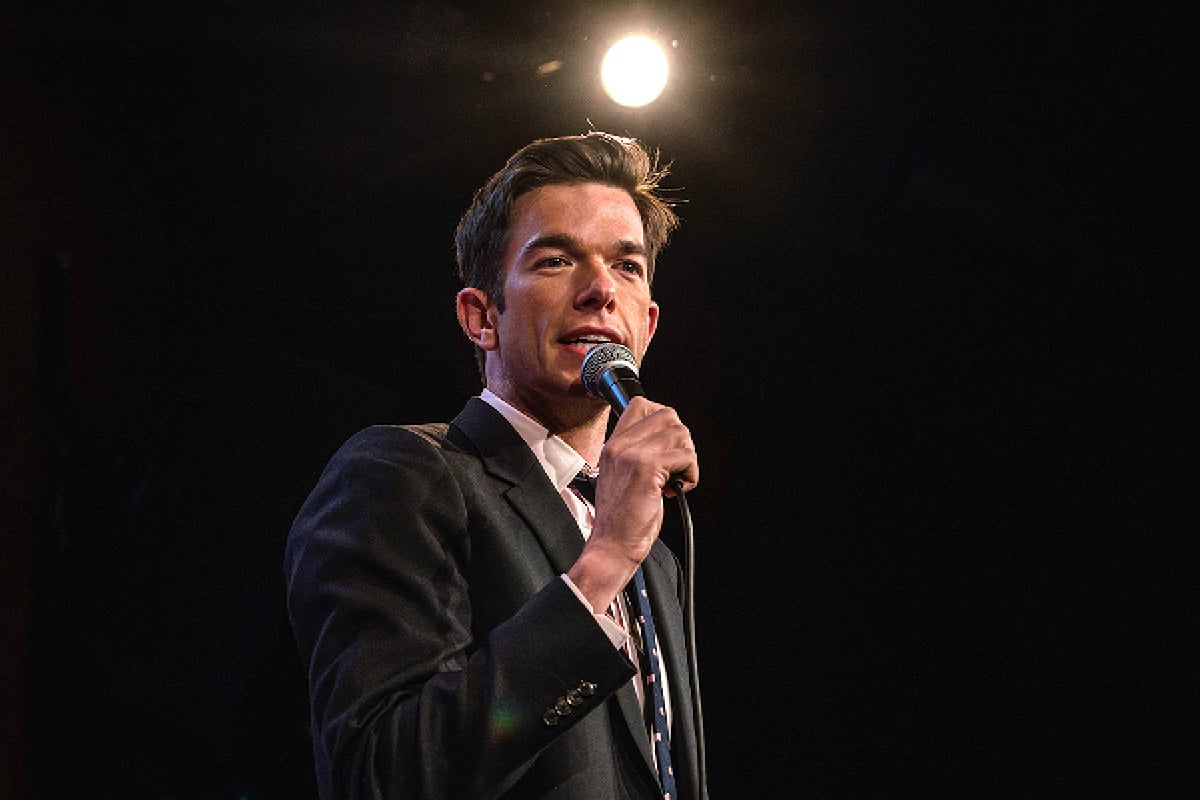 COMEDY
John Mulaney
Saturday, Feb. 4, 7 p.m.
Even if you haven't seen his standup specials (The Top Part, New In Town, The Comeback Kid, Kid Gorgeous at Radio City), comedy fans might be familiar with John Mulaney's work as a writer on Saturday Night Live or as the voice of Peter Porker/Spider-Ham in Spider-Man: Into the Spider-Verse. SNL buddy Seth Meyers called him "the funniest person in America"—see if you agree when he takes the stage this month with From Scratch. VIP packages include a tour poster, sweatshirt, mug, hat, tote and more.
$49.50–$149.50, Neal Blaisdell Arena, 777 Ward Ave., ticketmaster.com
---
FAMILY FUN
Punahou Carnival
Friday, Feb. 3 and Saturday, February 4, 11 a.m. to 11 p.m.
Punahou School will welcome the public back this year, but be warned: There won't be the usual big E.K. Fernandez rides or games—just kiddie rides. However, you can still pick up some malasadas, jams and jellies, haku lei, artwork and white elephant items and cheer on students in the variety show.
Family-Friendly Event, Free, Punahou School's lower campus in Mānoa, 1601 Punahou St., punahou.edu, @punahouschool
---
SEE ALSO: Your Ultimate Guide to the 2023 Punahou Carnival
---
FITNESS
Great Aloha Run
Monday, Feb. 20, 7 a.m.
Hawai'i Pacific Health's Great Aloha Run is here to help you achieve that new-year-new-you. This will be Carole Kai's 39th and final year as the lead promoter and organizer, so run by to say aloha.
$35–$50, Aloha Tower, 155 Ala Moana Blvd., greataloharun.com, @greataloharun
---
SEE ALSO: Beer Festivals to Watch for Around Hawai'i in 2023
---
FESTIVAL
Pride Pā'ina
Saturday, Feb. 11, 6 to 9 p.m.
This event by the Māhūi, the Education and Cultural Subcommittee of the Hawai'i LGBT Legacy Foundation, celebrates queer 'ohana and youth with entertainment, food trucks, a local māhū market and more.
Free, Suggested donation: $20, Bishop Museum, 1525 Bernice St., hawaiilgbtlegacyfoundation.com, @honolulupride
---
OPERA
The Elixir of Love
Friday, Feb. 17, 7:30 p.m; Saturday, Feb. 19, 4 p.m.
If you don't have Valentine's Day plans yet, check out Hawai'i Opera Theatre's version of Gaetano Donizetti's classic comedy, this time set in a quaint town outside a rum distillery.
$30–$135, Blaisdell Concert Hall, 777 Ward Ave., hawaiiopera.org, @hawaiioperatheatre
---
BOOKS & TALKS
David Sedaris
Saturday, Feb. 18, 8 p.m.
The author is back for a reading from his newest book, Happy-Go-Lucky, along with a Q&A and book signing.
$52–$67, Blaisdell Concert Hall, 777 Ward Ave., ticketmaster.com
---
COMEDY
Jo Koy
Friday, Feb. 24, 8 p.m.; Saturday, Feb. 26, 7:30 p.m.
We've lost count of how many shows Jo Koy has sold out in Honolulu over the past few years. In 2017 we asked actress/comedian Kimee Balmilero to interview him for us. Read their conversation online here.
$59.50 and up, Blaisdell Arena, 777 Ward Ave., ticketmaster.com
---
Hau'oli Mahina 'Ōlelo Hawai'i! February, or Pepeluali, is known as Hawaiian Language Month.
---