The Best Mother's Day Gift I Ever Got: HONOLULU Staff Edition
Mother's Day is Sunday, May 12! We asked our team about their favorite gifts to give or get.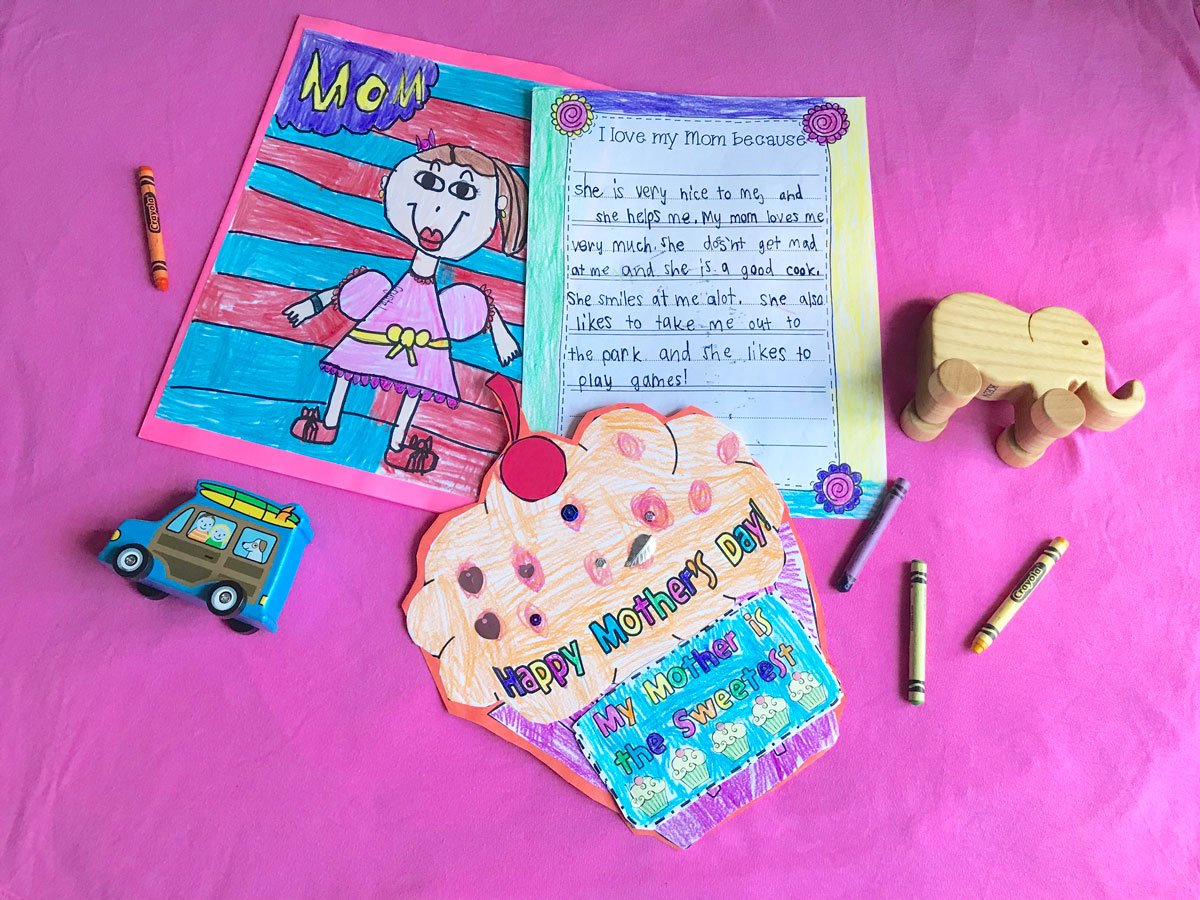 "When my daughter, Crystal, was in first grade, the moms in her class received invitations to a Mother's Day tea party. On the day of the event, the teachers set up a cute table with snacks and drinks. (Normally, the class moms are in charge of school snacks, so we were happy for the break!) The teachers also created a beautiful video presentation of each student. Lots of mommy tears flowed that morning! I'm super grateful to all teachers who take the time to create Mother's Day gifts with their students every May—although I do kind of feel bad for dads, since Father's Day is in June when kids are on summer break."
—Cathy Cruz-George
---
"My favorite Mother's Day gift I've gotten is a finger-painted picture frame made by my daughter when she was one. Her daycare/preschool had the babies paint the thick card-stock frames, and they took pictures of the kids in their smocks, smearing the paint.
So, the frame is finger-painted, with a picture of her painting it inside (kind of meta 😉). It's  adorable and it's hanging right here in my office. I look at it every day, marvel at how big my baby girl is getting and how happy I am to be her mom. And it reminds me of the first Mother's Day that I really grasped and enjoyed motherhood, which was technically my *second* Mother's Day as a mom. The first was less than 30 days after my daughter was born. I was still in that hazy no-sleep period of new motherhood and I wasn't able to step back and really see myself as a mom until the year I got the finger-painted picture. That's why I treasure it so much."
–Alyson Helwagen
---
"The most memorable Mother's Day was the first time I ever cooked my mom's favorite dish from her homeland (tinola from the Philippines). It was a lovely gift for both of us actually. I made sure to not serve her raw chicken and she held her tongue, for once, on what I messed up. #TigerMoms"
– Katie Kenny, digital editorial specialist
---
"Mother's Day 2017: We knew my wife Mindy would have a column in the newspaper about her mother Dolly, who was famous when Mindy was a young teenage surfer for marching down to the seawall or the Kapahulu groin and screaming at Mindy to come in. And, of course, terribly embarrassed, Mindy pretended to her surf gang—the Tongg's Gang—that she couldn't hear. So then Dolly would holler out Mindy's friends' names: 'Kimo! Donnie! Tell Mindy to come home now!' These pictures show Mindy as she opens up the newspaper and sees the column, which was a real tear-jerker, but also a celebration of what a powerful presence her mother was at home and in the neighborhood. And I made her banana pancakes!"
– Don Wallace
---
"I treasure all the cards and gifts my daughters made during their preschool and elementary years. (Thank you, inspiring art teachers!) Now that they're older, they plan things we can do together around Mother's Day—pedicures, picnics and potlucks with others we love. Yet, they surprised me a few years ago with a wonderful traditional gift that always makes me smile and think of them: a heart-shaped necklace they found at a store near our home. It's simple and beautiful and perfect for me, someone who has raised them to save money for our next trip rather than spend it on jewelry. I'm wearing it in my magazine headshot."
– Robbie Dingeman, HONOLULU Magazine editor at large
---
"My kids would make me breakfast, served on a tray with flowers."
– Donna Kodama-Yee, associate publisher