The Art of Lumber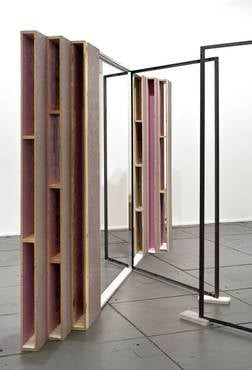 Wait, is this part of the exhibit, or just the gallery itself? You might be forgiven for asking the question at an upcoming exhibition at UH Manoa, which promises to blur the lines between architecture and art.
Visiting artist Heather Rowe will be mimicking the walls and windows of the Haigo and Irene Shen Architecture Gallery with four frame-like structures—using plywood, insulation and sheetrock to deconstruct and re-imagine the building around her with shades of the cinematic.
Rowe's piece, entitled The Mock Walls, is a continuation of the work that earned her a spot in the prestigious Whitney Biennial in 2008. While in Hawai'i, she'll be reviewing portfolios for UH Art Department grad students and leading a graduate seminar.
The show opens next week Thursday, October 14,but if you're free tonight (Oct. 6) at 6 p.m., Rowe is giving a free talk about her work in the UH Manoa Art Department Auditorium.
Photos courtesy Interisland Terminal.