Tell Me About Your Favorite B-Movies!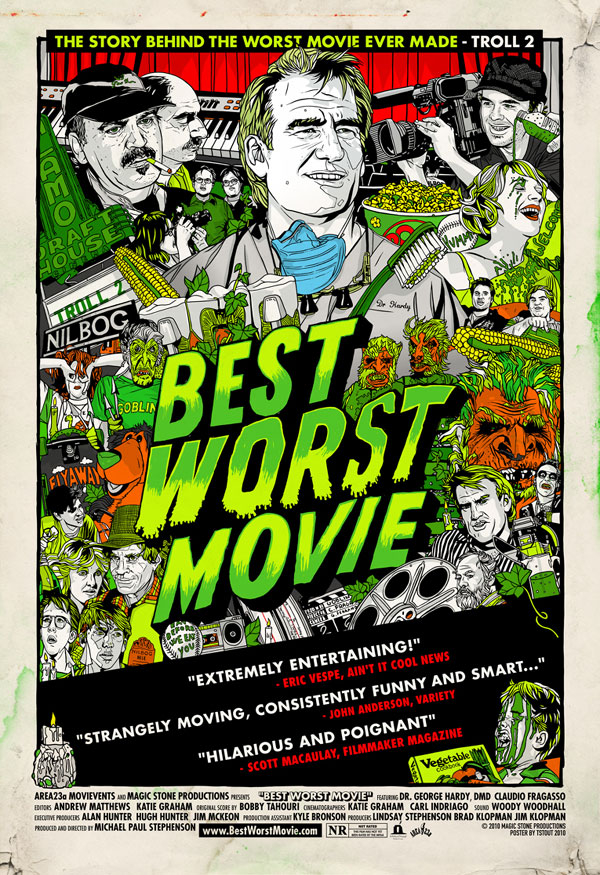 I've been invited to give some introductory remarks this Friday at the Doris Duke Theatre when it screens the documentary Best Worst Movie, about the making of the 1989 b-movie, Troll 2.
Probably everyone has a favorite b-movie, something so awful you can't help but love it. Please tell me about yours! You can submit it as a comment to this item, or email me, akamn@pacificbasin.net.
Come join us for the screening Friday. Tickets are $15 for non-museum members, $12 for museum members, $10 for students with I.D. Doors open at 6 p.m. for a pre-screening reception, where you can buy food provided by Da Spot and enjoy a complimentary glass of wine or soda. Best Worst Movie then screens at 7:30 p.m. For more info on the theatre's Friend of Film Fridays program, or to buy tickets, click here.