Tasting: The Grand Scotch Tour 2011, Willows, March 25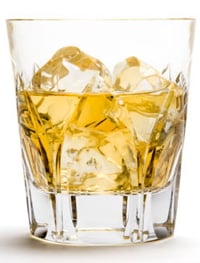 Can't afford to get to Scotland this year to tour the distilleries? The next best thing will be at the Willows in Honolulu next week.
Friday, Mar. 25, from 5-8 p.m., the Hawaiian Scottish Association throws its second annual Grand Scotch Tour.
The Scots Association needed to throw a fundraiser, says Chieftan Dan Peddie. "The answer was pretty obvious. Everyone does wine tastings. But we're all good Scots, so we thought, Why not Scotch?"
There will be 20 different Scotches available for tasting at the Willows, familiar names like Chivas and Johnny Walker Blue, and some unfamiliar, like Arberfeldy and Clynelish.
There will be blended Scotches, made sometimes from grain and sometimes from malts, and the fabled single-malt Scotches.
What is single-malt Scotch whisky? (The spelling's correct. It's Irish or Canadian whiskey, but Scotch whisky, no e.)
Scotch whisky gets its characteristic, often smoky flavor from malt, which is barley steeped in water, then toasted over a peat fire.
A single malt is just what it sounds like: whiskey produced made from only malted barley and water at a single distillery, no other grains, no blending. Blends take out the rough edges and strong smoky flavors—which are the very things single-malt connoisseurs have come to love.
Hawaiian Scottish Association board member Bruce McEwan first tasted single-malt Scotch on 1986 trip to Scotland and immediately converted. He's been back 20+ times, making sure to tour the distilleries each time.
He recommends you try the whiskey from the Scottish island of Islay like Laphroig, Ardbeg and Caol Ila. Or from the Orkney Islands, like Highland and Scapa.
"If you know whisky," he says, "you'll know you are tasting something special."
Tickets are $75, $65 if pre-payed at the Willows by Mar. 23 (808-952-9200). The evening includes heavy pupus from Willows chef Jay Matsukawa, who's been known to get so inspired by the tasting that he whips up his own (highly domesticated and mild) version of the legendary Scottish dish, haggis.
The event is a fundraiser to help support the Hawaiian Scottish Association's annual Scottish Festival and Highland Games (left), held this year Apr. 2-3, Kapiolani Park.
"The Grand Scotch Tour is designed to raise a little bit of money," says Peddie, "and also to have a good time doing it." Biting Commentary will see you there.
More information, click here.