Taste Wine Like a Pro: Original Roy's, Hawaii Kai, Aug. 11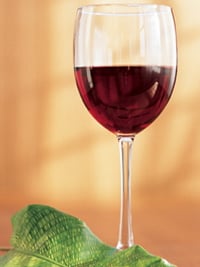 Wine distributors host, often once, sometimes twice a year, wine tastings for the trade. These are remarkable affairs. Tables full of wine and more wine. Behind each table, a wine maker or winery representative who can tell you all about the product. You grab a glass and go.
The pros taste and taste, scribble notes, consider. For them, it's serious business, because they're making buying decisions for restaurants, hotels and retail.
These industry tastings are invariably closed to the public. Biting Commentary has wriggled his way into a few. They are fun, in the sense that you get a crash course in wines and wineries.
Here's your chance to try one out.
JMD Beverages, the only locally owned wine distributor, is opening up one of their industry-style tastings. The pros will gather a few days earlier, but all the wineries and all the wines, the full tasting, will be available at the Original Roy's in Hawaii Kai, Aug. 11, 6:30-9 p.m.
There will be more than 100 wines at the event from 21 wineries, some with multiple labels:
Amuse Bouche
Vin Perdu
Pret A Boire
Au Sommet
La Sirena
Bonny Doon
Chappellet
Domaine Serene
DuckhornVineyards
Decoy
Goldeneye
Migration
Paraduxx
DuMOL
Handley Cellears
Huneeus Vintners
Beckman
Kaena
Look Me In The Eye
Landmark
Merry Edwards
Mi Sueno
Miner Family Vineyards
Paradigm
Rombauer
Saintsbury
Selby Winery

In addition to the chance to taste wines, you can talk to many winemakers and winery reps. You may want to meet Heidi Peterson-Barrett (left), who Robert Parker called the "First Lady of Wine," and Time Magazine called "one of the world's top winemakers."
Peterson-Barrett came to prominence as the winemaker for Screaming Eagle, turning the Screaming Eagle cabernet into a cult wine. You have to get on a waiting list to buy it, and on the open market a bottle costs $1,000 or more.
After 14 years, Peterson-Barrett is no longer with Screaming Eagle, but she is much-sought-after consultant to a number of award-winning Napa wineries and has her own winery, La Sirena. She will be there with wines from five wineries, including La Sirena.
There will be other interesting folk, including former DJ Grant "Lanai" Tabura, who with Hawaii-raised winemaker Mikael Sigouin of Beckman Vineyards, has created his own wine, Look Me In the Eye.
The evening is $67.50 a person.
It includes an array of pupu from Roy's kitchen and a charity wine auction. And all that wine.
Likely to sell out in advance. Call (808) 396-7697 for reservations.