Taking Care of Our Vision
Dr. Christopher Tortora, a Harvard trained glaucoma specialist at the Hawaiian Eye Center, provides expert advice about the importance of regular eye exams.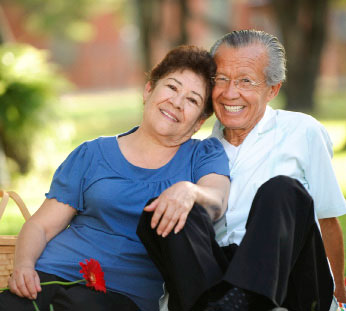 Hawaiian Eye Center
As parents, we often find ourselves caring for our children as well as our aging parents. Taking care of our vision is just as important as eating healthy and exercising daily. But when it comes to seniors, they have unique medical needs, especially for their eyes. Eye conditions and disorders often affect our aging parents the most and can cause blurred vision as they get older. Cataract, glaucoma and age-related macular degeneration (AMD) become increasingly common as we age.
Glaucoma is one of the most dangerous eye conditions because there are usually no signs or symptoms. Of the 4 million Americans who have glaucoma, approximately 120,000 people are blind because of this eye disorder. Many more—almost 2 million of them—are at risk because they don't know they have the condition.
Commonly, glaucoma results in a painless loss of side or peripheral vision. By the time symptoms are noticeable, it is usually too late to do anything to improve the vision. As a result, treatment for glaucoma is aimed at detecting it early and treating promptly to prevent ongoing vision loss.
Since glaucoma can only be detected through an eye exam, we highly recommend everyone with glaucoma risk factors to have an eye examination every one to two years.
Glaucoma risk factors include:- adults who are 55 years old and older- having a close family member with glaucoma- being of African or Hispanic ancestry- highly nearsighted eyes- diabetes
If your loved one is at risk for glaucoma, encourage him or her to see an eye specialist for an eye examination on a regular basis.
Dr. Christopher Tortora, a board certified ophthalmologist and fellowship trained glaucoma specialist, is host of "The Hawaiian Eye Show," a weekly informational radio program about healthy vision. Dr. Tortora and his colleagues at the Hawaiian Eye Center are committed to educating the public about eye care. To learn more about other eye health issues, please call the Hawaiian Eye Center at 621-8448, where "life has never looked better."