Taking Care of Hawaii's Keiki
Kama'aina Kids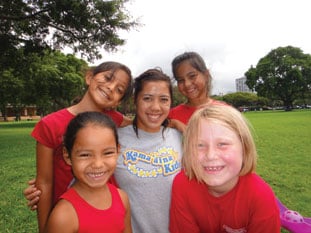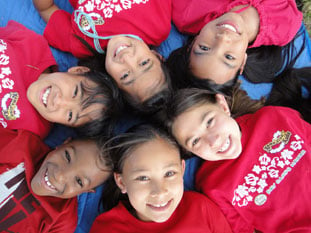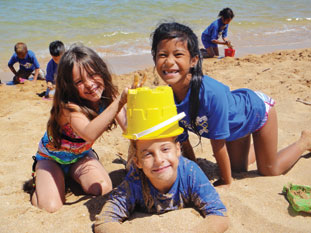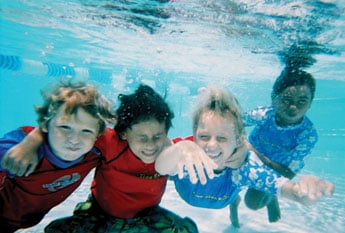 Kama'aina means "child of the land." For local boys Ray Sanborn and Mark Nishiyama, creating Kama'aina Kids, a company designed to cater to the children of Hawaii, was a dream come true.
Twenty-four years ago, the two ran youth programs together for Kaneohe Marine Corps base. Both had education degrees, and attended entrepreneurial school at the University of Hawaii. Their professors said, "Do something you know, don't invent something new," says Sanborn. They launched the first Kama'aina Kids summer day camp at Heeia State Park, with 45 kids, teaching activities such as sailing and kayaking in the beautiful ocean environment.
The program drew 90 kids the following summer and, today, serves more than 2,000 statewide.
After two years, Kama'aina Kids successfully teamed with community partners to include after-school programs such as swimming, hula and gymnastics. When, in 1990, the government implemented the A+ Program, Sanborn found a way to work with it and eventually ran both programs. Today, there are more than 60 Kama'aina Kids A+ after-school programs.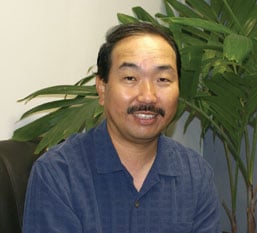 Mark Nishiyama Co-Founder
Kama'aina Kids is a member of the American Camp Association—one of the nation's biggest youth-development organizations—annually updating its procedures and certifications to maintain the safest and most interesting and educational camps available.
In 1992, Jim Denzer, founder of Hawaii Child Centers, asked Sanborn to be its president. The organizations merged and, today, Kama'aina Kids operates 20 preschools. All have or are working toward accreditation by the National Association for the Education of Young Children (NAEYC) and National Early Childhood Education Program Accreditation (NECPA), the ultimate standards in early-childhood-education curriculum.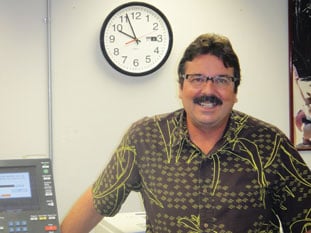 Ray Sanborn Co-Founder
Training
Kama'aina Kids has a solid commitment to training. They conduct a "basic training" every month. Each employee must complete rigorous training and certifications, to ensure safety standards and program qualifications are met.
Creative Programs
New, creative programs are continually developed, drawing on the needs and interests of the community and curricula from schools.
Enriching Summer Programs
Your kids can experience the unique program through its summer day camps, designed for graduates of kindergarten through sixth grade. A "Spirit Program" is available for seventh, eighth and ninth graders.
Each day camp offers themed outdoor enrichment activities at parks and beaches. Specialty camps are available, through partnerships with Bishop Museum, Wet 'n' Wild and Sea Life Park.
Aquatic Program
Heeia State Park is home to Kama'aina Kids' aquatic activities, marine education center and Holokai Kayak Adventure, Oahu's premier kayak ecotour adventure. Each summer day camp makes weekly visits to the site for swimming, kayaking, sailing and other water sports.
Safety First
Sanborn is adamant about water and sun safety. Children have to pass swim tests and/or take lessons. Sunscreen and SPF rash guards are a must. All children receive complimentary SPF rash guards.
Flexible, Affordable and Convenient
The programs are flexible and affordable; payment plans and sibling discounts are available. Siblings attending different camps can also be dropped at the same drop-off point. Children are transported from various, conveniently located drop points to a central hub and then bussed to their camps of choice. "This gives parents convenience, but also allows siblings to enjoy different experiences," says Sanborn.
Visit kamaainakids.com to register online

Kama'aina Kids

Website: Kamaainakids.com

Ph: (808) 262-4538

E-mail: dcmaster@kamaainakids.com