Peek Behind the Curtain at Hawai'i Opera Theatre's Family Day at the Opera
(Sponsored) Join HOT Education for a free open house at the opera on Saturday, May 11.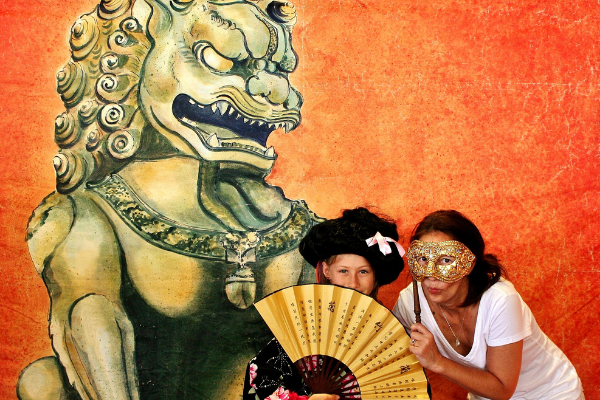 Photo: Courtesy of Hawai'i Opera Theatre
HOT Family Day at the Opera is free to attend and sure to be fun for the whole family! Try on costumes, control the lightboard, play with props, go on a backstage tour and more. Plus, take selfies and family photos as a pirate, viking, geisha or all of the above.
The event also features live performances by members of HOT's Orvis Opera Studio.
HOT's production of La Traviata performs on May 17, 19 and 21 at the Blaisdell Concert Hall. (Fun fact: this is the opera Julia Roberts attends in Pretty Woman.)
Want to see La Traviata before it opens? Contact HOT Education at education@hawaiiopera.org or (808) 596-7372 to learn about joining HOT for the Opera for Everyone (OFE) Final Dress Rehearsal. Tickets to OFE are just $7!