Summer Learning Loss
How to Prevent It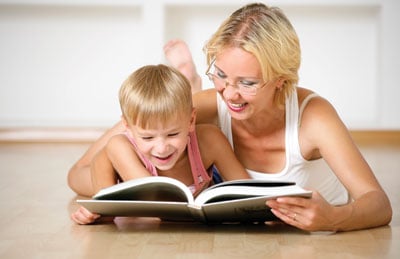 Read
Summertime provides the well-deserved break needed for our children to rest, recuperate and engage in fun-filled family activities.
Parents might find it challenging to balance the R&R of summer break with enriching, fun and quality learning opportunities, but the benefits are worth the effort.
According to the National Summer Learning Association, children need ongoing opportunities to learn and practice essential skills, especially during the summer months.
Did You Know?
All young people experience learning losses when they do not engage in educational activities during the summer. Research spanning 100 years shows that students typically score lower on standardized tests at the end of summer vacation than they do on the same tests at the beginning of the summer (White, 1906; Heyns, 1978; Entwisle & Alexander 1992; Cooper, 1996; Downey et al, 2004).
Most students lose about two months of grade-level equivalency in mathematical-computation skills over the summer months. Low-income students also lose more than two months' in reading achievement, while their middle-class peers make slight gains (Cooper, 1996).
More than half of the achievement gap between lower- and higher-income youth can be explained by unequal access to summer learning opportunities. As a result, low-income youth are less likely to graduate from high school or enter college (Alexander et al, 2007).
Research shows that teachers typically spend between four to six weeks re-teaching material that students have forgotten over the summer.
Children lose more than academic knowledge over the summer. Most children—particularly those at high risk of obesity—gain weight more rapidly during summer break (Von Hippel et al, 2007).
Teacher Tips
How do we ensure that our children continue to learn and grow over the summer? We asked some of our local educators and moms to share insightful summer learning tips. Here's what they had to say.
Read, Read, Read
All of our teachers concur. Reading is a must for children of all ages. Whether it is reading together or independently, spending 15 to 30 minutes a day reading over the summer will help strengthen vocabulary, writing and communication skills, as well as provide great interactive opportunities for both child and parent.
Visit Your Local Library
Cheryl Cudiamat, of Keiki Care Center of Hawaii Inc., says the advent and popularity of electronic media is great, but it can't replace the magic and feel of flipping through the pages of a book and the "event" of going to the library together.
Annette Ahuna, of Heeia Elementary School, and Lorelei Saito, of Punahou, both suggest joining the library's summer reading programs. Books are usually listed by genre. Encourage children to pick books in which they are interested.
Interact with Your Child
Erika Starzynski, of Honolulu Waldorf, says reading aloud is a great way to unwind and bond with your child.
Cudiamat says to have your children read the words they can, and encourage them to sound out those that are unfamiliar. Read a few words at a time aloud, and have them follow along with their finger. This will allow them to hear how each word should sound. Don't forget to pause at the end of each sentence.
Adrianne Hill, of St. Patrick School, suggests having your child read aloud while you listen. Ask simple questions during pauses in his or her reading.
Kari Leong, of Kaahumanu Elementary, says to ask your child to summarize what he or she has read, how he or she feels about the story, and if he or she can relate to any of the characters. Ask your child to think of alternative endings or to create a variety of solutions to the problem or problems faced by a character.
Sophie Moore, of Hanalani Schools, says that children can improve many important skills by reading just four books over the summer. Allow them to select books that interest them and encourage the entire family to read together.
TALK STORY
No matter what your child's age, engaging in daily conversations with, versus talking to him or her, is important.
Current Events
Saito suggests discussing local, national and international current events. Browse the Sunday newspaper together. Post a world map in your home and pinpoint where the news takes place. "My husband and I encourage our 7-year-old daughter to read periodicals so she can keep up with events around the world. Our favorites include Time Magazine for Kids and National Geographic for Kids."
Ask Questions
Hill suggests using positive phrases and questions. "What was your favorite thing that you did today?" "Who did you eat lunch with?" "When did you have the most fun during the day?" "Who did you play with today?" "What did you play?" These are questions that will help your child to say what he or she thinks, rather than respond with just a "yes" or a "no." Listen to the answers and learn what is important to your child.
FAMILIES THAT PLAY TOGETHER
Spend time together as a family and play.Family Game Night
Saito says to turn off all electronics (adults' and kids') and play board games together. Make it a weekly event. Order pizza, eat popcorn and kaki mochi.
Driving Fun
The time families spend together in the car going to school, lessons and sports could be put to good use by playing fun, educational games. Hill suggests counting and observation games. Count stop signs, play "I spy," read street signs together.
Have children determine the direction in which cars are going (north, south, east or west).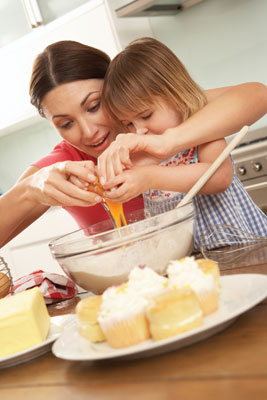 Bake
Cook Together
With more time and less stress of getting homework done, summer presents great opportunities for parents and kids to work together in the kitchen. "Cooking can help develop reading skills (reading recipes), practice sequencing (following cooking instructions), reinforce math concepts (measuring ingredients) and improve fine motor skills (using kitchen tools)," says Leong. Also, research shows that children eat healthier when they help prepare their own meals. "This will give them an opportunity to create a new dish with a vegetable they've never tried before," says Leong.
Plant a Garden
Consider planting a garden together. Leong says this activity will teach children patience, caring and nurturing. It will also help to reinforce math and science skills. How far apart should seeds be planted? How do I track the different stages of a plant's growth? If your child grows a new vegetable, he or she might use it in cooking and eat it.
PRACTICE MAKES BETTER
Take some time to reinforce simple math skills, such as times tables. Starzynski suggests practicing times tables for five minutes a day. The reinforcement of basic arithmetic and simple math operations will make fractions, decimals, percentages and algebra easier to learn in the fall.
WEE ONES
Parents of preschooler and kindergartners should go light on academics. Gaylynn Nakamatsu, a kindergarten teacher at Punahou, believes that "summer break is just that—a time to give little brains a well-deserved break." One academic class is fine, but she encourages parents to make sure kids have fun during the summer—get outside, explore, enjoy nature, start a garden, go on hikes, anything that provides quality family time, which is hard to find during the school year.
Arlene Mendoza, Jr. Kindergarten teacher at Stepping Stones Academy, suggests organizing regular summertime play dates with preschool friends. Mendoza also says that grocery shopping offers great opportunities for your children to be "little helpers" and reinforce math skills. If your soon-to-be kindergartener is switching schools, she recommends visiting the new school so your child will feel comfortable and relaxed when the new year begins.
DEVELOP THE RIGHT BRAIN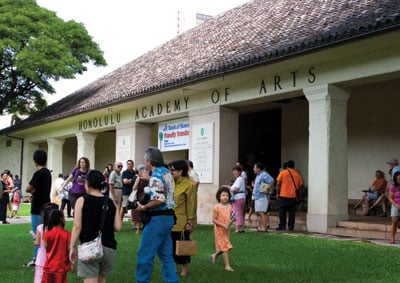 Hon Academny of Arts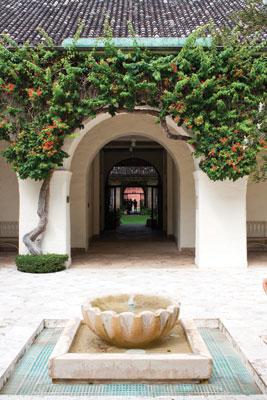 Leong suggests encouraging children to express themselves through art. Visit art museums—the Honolulu Academy of Arts or the Contemporary Museum, watch local plays, enjoy a music concert, learn how to play an instrument or take a dance class.
"Don't let your child's brain stay idle during the long summer," says Ahuna. She suggests the following:
Limit time on anything with a screen.
Have children go outside and get physical.
Pick up workbooks that are at your child's grade level or just above.
Assign a certain number of pages from the workbooks each day.
Some schools send home consumable workbooks that were used during the school year. Have your child finish the unused pages of the workbooks.
Have your child keep a daily journal to document activities and fun experiences over the summer.
Start a story and have your child write the next part; continue doing this until the story is completed.
Instead of TV or video games, have your child assemble puzzles—they take time to complete and are a great source of stimulation for the brain.
Keeping your child's brain active is important, but so is keeping his or her zest for life and happiness in tact. Enjoy summertime together with fun learning and happy new memories.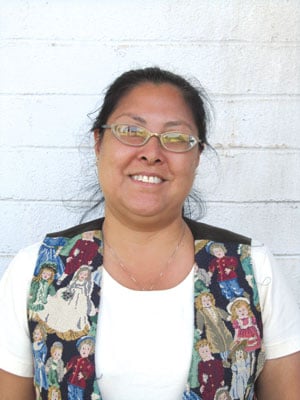 Adrianne Hill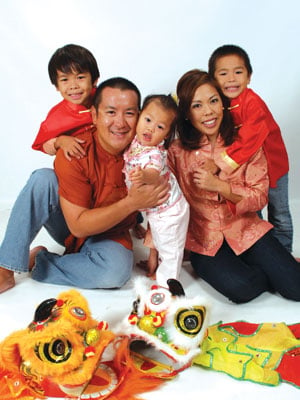 Kari Leong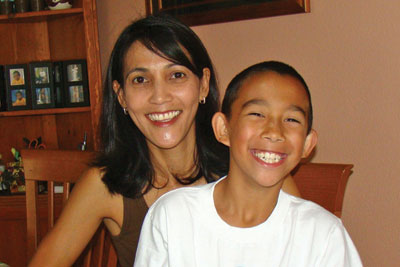 Annete Ahuna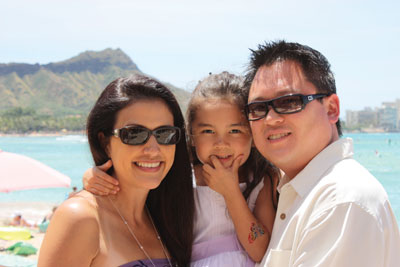 Gaylynn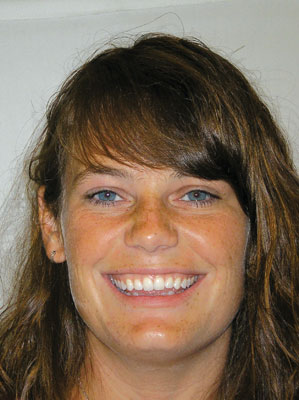 Sophia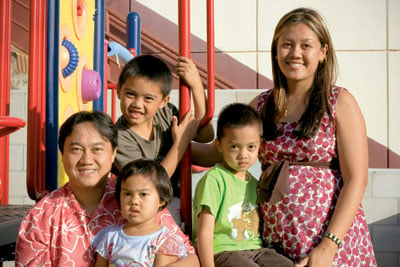 Cheryl Cudiamat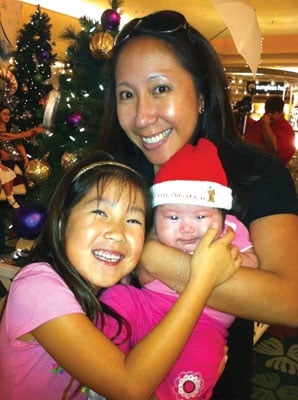 Lorelei Saito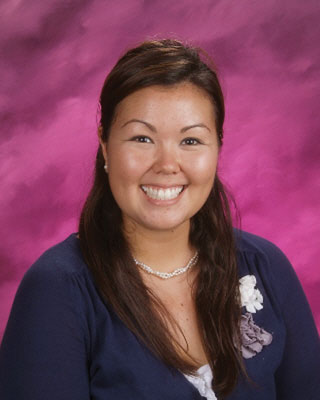 Erika Starznyski