Summer Good Reads: Book recommendations for you and your keiki.
The Story of Chinaman's Hat
Reviewed by Mandy Suganuma, 94.7 KUMU's morning radio host.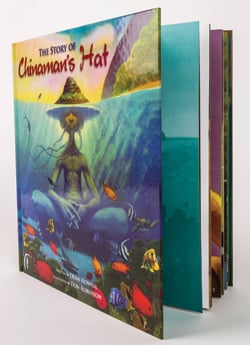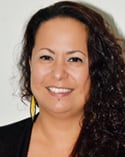 As you pass Kualoa Ranch and gaze off over the ocean, you'll see Mokoli'i Island. The locals call it "Chinaman's Hat" for its resemblance to the straw hat Chinese immigrants wore. Have you ever wondered how it got there?
That's exactly why you should read The Story of Chinaman's Hat, by Dean Howell. It is an original tale that describes how the uniquely shaped island was created.
The story begins with Lick Bean, who wants to impress a hat maker named Mei Mei, just like the other boys in his town. To do that, he needs to be BIGGER. Magically, this happens, but things get a little out of control. The adventure ensues as Young Lick Bean travels the ocean, eventually ending up in Hawai'i.
My 7-year-old, Maddox, had a blast reading about a place he's actually seen before. It was really cool to imagine Lick Bean resting just beneath the waves. The Story of Chinaman's Hat is available locally at Walmart and other Island Heritage distributors.
FREE READS
Check these out at the Hawaii State Library. librarieshawaii.org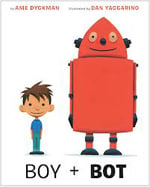 Ages 1 to 7BOY + BOT, by Ame Dyckman
One day, a boy and a robot meet in the woods. They play. They have fun. When the bot is shut off, the boy thinks the bot may be sick, and when the boy falls asleep, the bot
is similarly puzzled.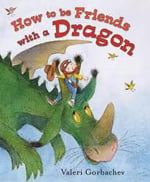 Ages 3 to 6
How to Be Friends with a Dragon
by Valeri Gorbachev
Wouldn't it be fun to have a dragon for a friend? First you must know the rules. Simon's big sister, Emma, knows all of them, but will Simon learn the rules, too?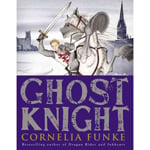 Ages 8 to 12
Ghost Knight, by Cornelia Funke
Can 11-year-old Jon Whitcroft trust the ghost knight? He and new friend Ella must solve a murder mystery while vengeful ghosts are pursuing them.