Summer Fun Will Be Open and Free in Honolulu in July
Create your online profile now, because the number of slots is about a third of years past. Here is what else you need to know.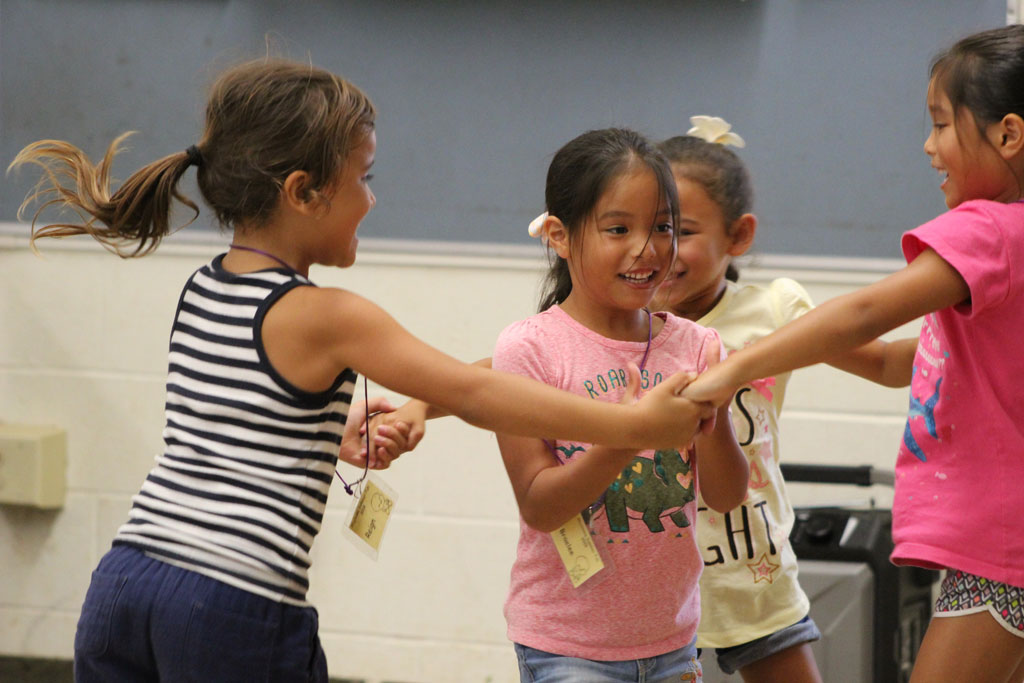 Courtesy of City and County of Honolulu
Unlike years past when this photo was taken, kids in the 2020 Summer Fun will need to wear masks.
Summer schools are largely online and many of our plans have been disrupted. But the City and County announced that Summer Fun will be open and free from Wednesday, July 1 through Tuesday, July 28 this year.
The city will offer the program at 65 locations, versus 61 last year. But because group sizes have been reduced to 12 kids, each monitored by a team of one junior and one senior leader, summer fun will be limited to 3,600 keiki. In years past, it was about 10,000. The city says if it can get more leaders for the job, they can increase enrollment.
Here's what you need to know:
Sign ups begin Thursday, June 18 at 6 p.m. for families near park districts III and IV, which cover Pearl City to Wahiawā and Waimānalo to Waialua. Registration for families near districts I and II (Hawaiʻi Kai to McCully and Makiki to ʻAiea) will start Saturday, June 20 at 9 a.m.
Kids must be 6 years old before Aug. 1, 2020, and be 13 before July 28, 2020.
Registration will be through the park's new portal at pros.hnl.info. Department of Parks and Recreation Director Michele Nekota suggests going to the site and creating your profile before registration opens for a speedier sign up that day. If you don't have internet access, call the park closest to you for more information on how to sign up. Click here for a list of parks with summer fun.
Hours will be from 8:30 a.m. to 2 p.m., Monday through Friday. Lunch will be provided from July 6 through 17 at 34 sites as part of the Summer Food Service Program. Click here and scroll down to see the list of locations.
Masks will be required for all kids and staff. Everyone's temperature will also be taken daily.
The activities will be outside to allow for social distancing. So far, it will include games, sports, music and dance.
Senior leader jobs are available for people 18 years and older and pay between $14 and $16 an hour. People can apply at the Parks and Recreation facility in their neighborhood. Click here for more information.