Stun-Bathing
New summer collection from locally designed Lomiia line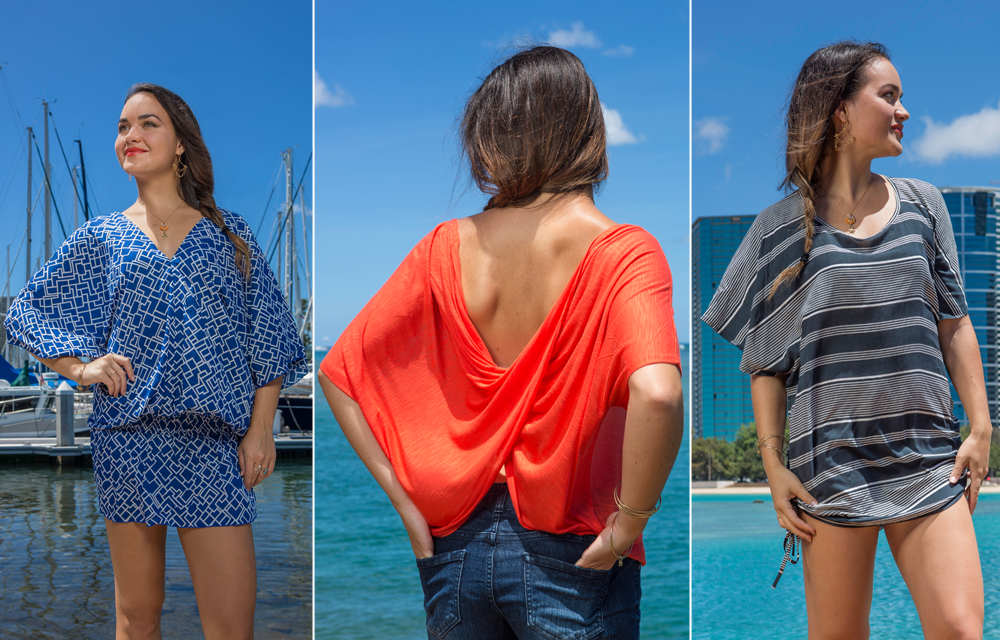 You're sunbathing on the beach when a cute-as-can-be surfer dude washes up on shore. The next step? Riding this love-at-first-sight wave straight to a spontaneous dinner. Unfortunately, that ratty T-shirt you call a "cover-up" is so not first date material. Star-crossed much?
Pack your bag smart next time with the new Lomiia collection. The locally designed, effortless line of cute tunics and light-as-air tops—created by the team at sister stores Spiral Girl and Unibazaar—are the perfect wingman to your summer ensemble, whether you're lounging seaside or lunching streetside.
Toss a tangerine-colored twist-back tee over your bikini for quick coverage, or slip on a flirty geometric tunic for a run to the mall. You'll love how details such as a pop of orange beading or drawstring sides couple up with textured fabrics to give each outfit some real heart.
And hey—even if this date doesn't work out, you're already totally ready for the next cute thing the tide drags in.
Prices range from $40–$80. Available at Spiral Girl, Ala Moana Center, 955-8118, and Unibazaar, 345 Royal Hawaiian Ave., 923-8118. Look out for the next Lomiia collection, expected this fall.