Stepping Back in Time at Honolulu's Liljestrand House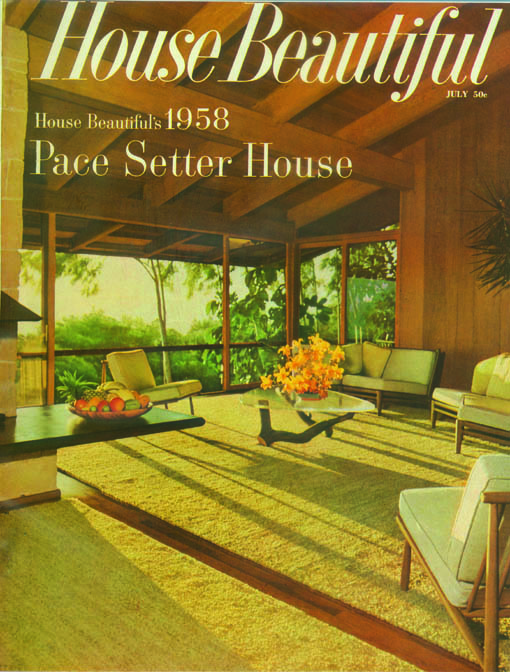 This column has afforded me an all-access pass to some of Oahu's most rarefied homes, a privilege I thoroughly enjoy and am happy to share with you. And while I'm glad to pass on the backstories of homes across the island, I'm even more pleased when you, the readers, have the chance to see it for yourselves. Which is why all of you with even the slightest interest in local architecture need to book a private tour of the Liljestrand House, considered to be one of Vladimir Ossipoff's finest residential designs.
More than a study in tropical modernism, though students of architecture will find much to enjoy, the home is a microcosm of mid-century Hawaii and, more interestingly, the story of the family that built it. Betty and Howard Liljestrand arrived in Hawaii at the end of 1937 onboard the S.S. President Coolidge. Betty was from Iowa; Howard had been raised in China and was in Hawaii to complete a medical internship. The two had planned to return to China, but the country's growing political tensions kept them here. Knowing that they wanted to build a house, the Liljestrands spent a decade looking for the ideal plot of land, eventually acquiring the Tantalus lot on which the house now resides. They hired Ossipoff to design the home, with Betty, who was clearly ahead of her time, serving as general contractor. The Liljestrands moved into the house, which was nearly complete, in 1952.
There's a lot more to the story than that, more than I could possibly cover in this column, which is why I'm hoping you'll take the tour and learn the who, what, where, when and why from Bob Liljestrand, the oldest of Betty and Howard's children, and the driving force behind the home's preservation. Having an obviously intimate knowledge of the home, Bob has worked diligently to preserve and maintain its integrity. The tour is a fascinating bit of time travel through his family's, Ossipoff's and Hawaii's history, as well as an up-close and personal look at the genius behind Ossipoff's design.
Bob, who is a member of the Advisory Council to the University of Hawaii School of Architecture, is currently compiling his parents' massive archival photos and documents into a book he hopes to publish down the road. In the meantime, the goal is to expose people to the home's history and Ossipoff's work.
To arrange a tour, contact 537-3116, LiljestrandHouse@aol.com.