Recipe: Spicy Furikake Ahi Hand Roll
This crowd pleaser not only looks impressive; it tastes like a slice of heaven in a small package.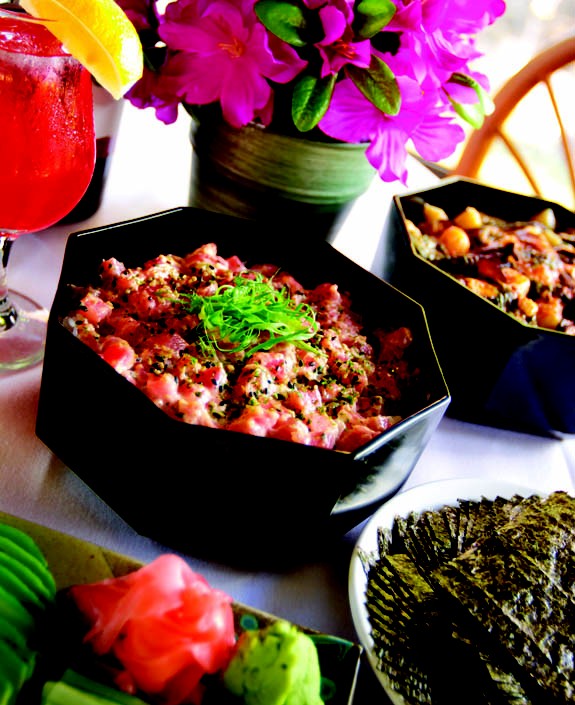 Spicy Furikake Ahi Hand Roll

Ingredients
4 cups cooked rice
Full sheets of nori
1 avocado
Cucumber, seeded and sliced thin in four-inch strips
1 pound fresh ahi, diced
2 tablespoons mayonnaise
1 tablespoon sesame oil
Sriracha sauce, to taste
1 tablespoon furikake
1 pinch salt
Instructions
Cut nori sheet into quarters.
Fold all other ingredients together gently.
To assemble, place rice in serving dish. Spread the spicy ahi mixture on top evenly. Garnish with green onions.
Create hand rolls by wrapping nori around mixture, rice, avocado and cucumbers.
Prep Time: 5 minutes
Ready Time: 5 minutes
Source: Jason Takemura