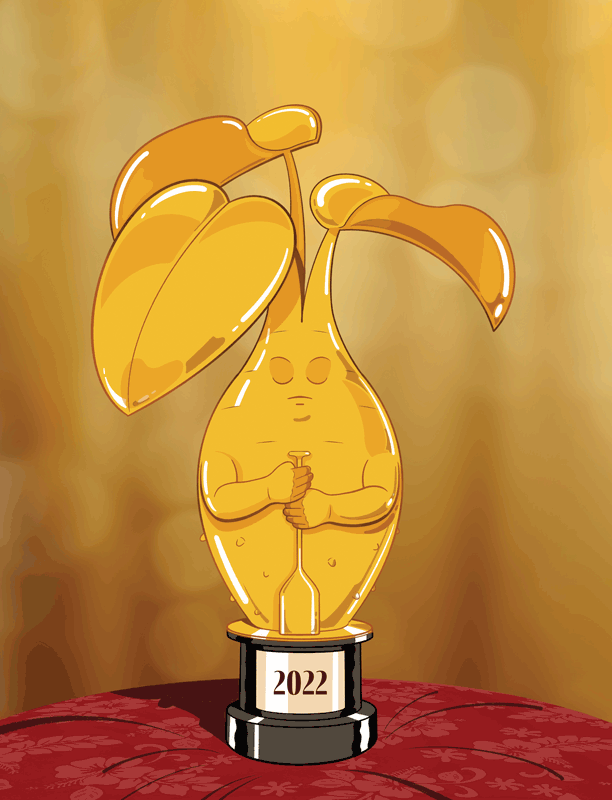 A look back at the hair-raising, head-scratching and sometimes humorous news you may have missed.
By ROBBIE DINGEMAN
Illustrations by CHRIS DANGER
With 2023 underway, 2022 feels like a sigh of relief compared to the previous two years. Sure, we have controversies in Honolulu, things that confound us. But we're still making things work even when the news of the day is a little bizarre. Over the years, we've noticed some recurring themes: politicians, crime, politicians accused of crime, and the antics of monk seals and other creatures. At HONOLULU Magazine, we're here to help keep you informed, tell the stories of our community and find common threads that connect us. We call this longtime feature Sour Poi, knowing that many of us prefer our poi a few days old so it's got that tang that can make it taste even better than fresh. Our award recipients this year include some perennial targets—we call them the Sour Poi Alumni Team or SPAT—as well as new targets and stories to watch. Here's to lively local flavor, sharing a good laugh when we can and hoping for an even better year ahead.
That's A Lot of Poi
West Hawai'i Today reports that South Kona farmers Clarence and Nellie Medeiros harvested a 100-pound taro plant, including the leaves, stalk and massive 50-pound taro root. It's so big that they reach out to Guinness World Records. The previous record was a 7-pounder from China in 2009.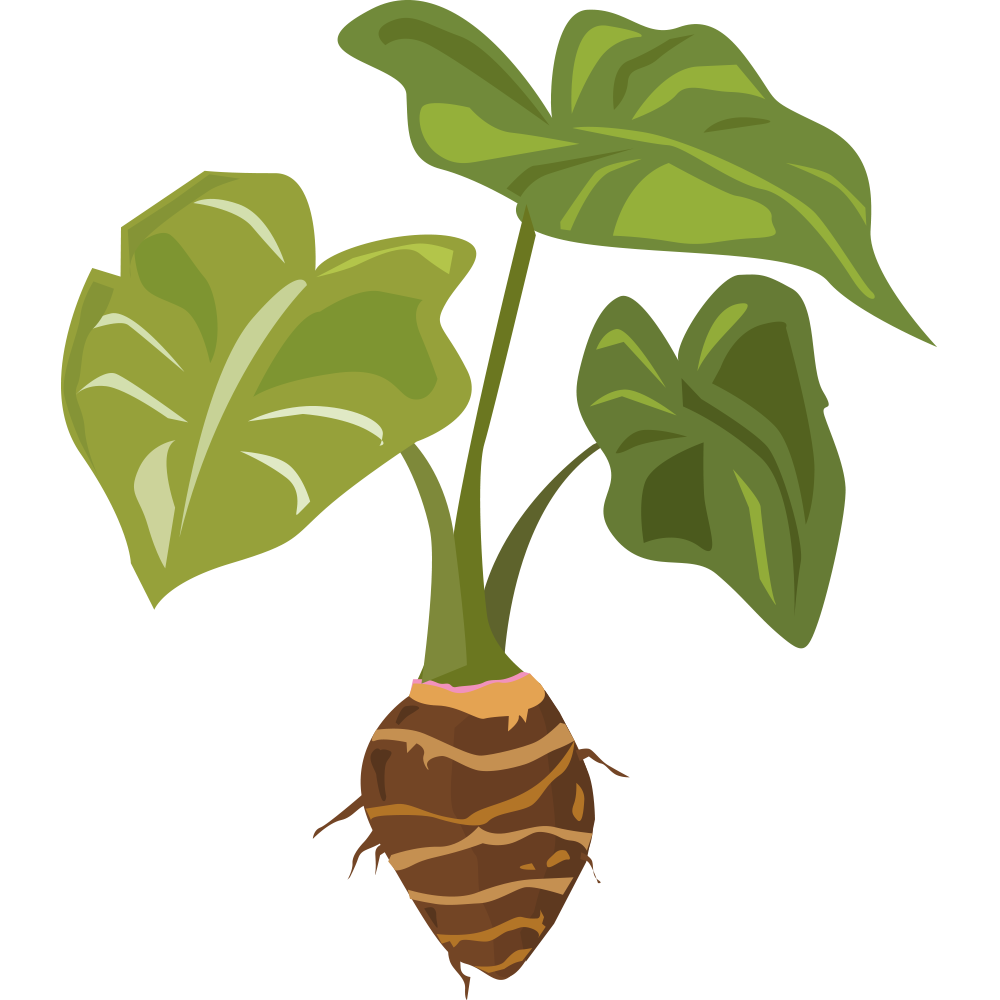 Scam Alert
An increase in scams prompts reminders from officials. Those aren't real sheriffs asking for gift cards; the electric company tells us it won't threaten customers to pay immediately or face disconnection; workers don't show up to inspect the inside of your home unannounced. And the banks say never believe those texts from unfamiliar numbers offering prizes.
Boom, Boom, PAU
The Coast Guard in Honolulu discovers nearly 13,500 pounds of illegal fireworks in a shipping container at a local port. Officials announce in September that the explosive cargo, with an estimated street value of $2.7 million, has been removed and safely destroyed.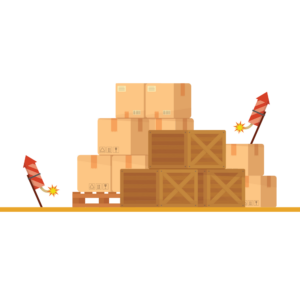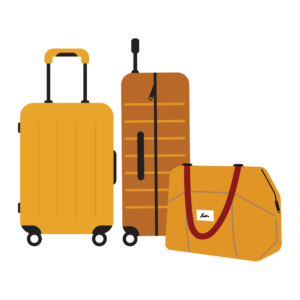 But Would it Fit
Under the Seat?
A routine security check at the Daniel K. Inouye International Airport in August finds a woman getting ready to board a flight to Hilo with nearly 2 pounds of methamphetamine in her carry-on bag.
Details Matter
"Hawai'i U.S. Rep. Kai Kahele draws attention by not voting in-person 120 of 125 times. He leaves Congress to run for governor, shunning donations from big donors and special-interest groups. State officials say he's ineligible for public funding because he didn't file a document vowing to abide by spending limits. After he gets walloped in the primary, he refuses to attend a Democratic unity breakfast. And the state Campaign Spending Commission fines him $1,000 for illegally using an old list of Gov. David Ige's donors to solicit contributions.
Counter Attack
"In July, a worker at a Waikīkī 7-Eleven attacks a man outside the convenience store. Bystanders say the employee pulled out a samurai sword—with a blade estimated at 3 feet long—and severed the left hand of the other man and caused other injuries. Bail is set at $1 million. The charge: attempted murder.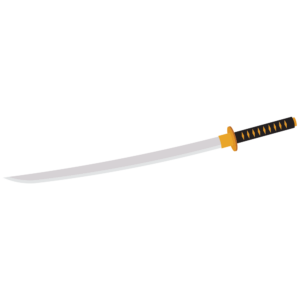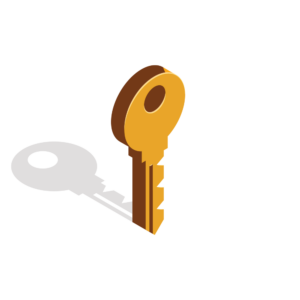 Key Changes
"State lawmakers OK spending $250,000 to change the locks of all 76 state legislator offices after discovering first that there are master keys that can open all the offices, then that some have gone missing.
Still Proud?
"The founder of the Hawai'i chapter of the Proud Boys pleads guilty to felony charges related to the Jan. 6, 2021, attack on the U.S. Capitol and receives a four-year prison sentence. Nicholas Ochs of Honolulu and a companion from Texas threw smoke bombs at the police, vandalized the building, and smoked cigarettes inside. And they posted video on social media to prove it.
Living on the Edge
"A North Shore house tumbles onto the beach, showing the power of coastal erosion, which scientists expect will worsen as sea levels rise. Seven months later, in September, state-commissioned drones show more homes "teetering on sandy soil just above the beach" as homeowners and state officials scramble for solutions.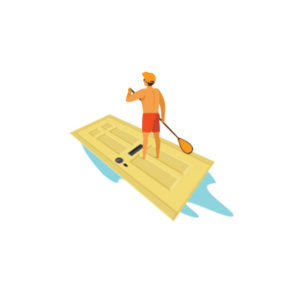 Doing the Time
"Dr. Rudy Puana of Hawai'i Island begins serving a 7.5-year federal prison sentence after the prominent former pain specialist is convicted of conspiracy and distribution of oxycodone and fentanyl. His sister, disgraced former Honolulu deputy city prosecutor Katherine Kealoha, is serving a 13-year federal sentence for crimes that include trying to use her position to steer suspicion away from Puana. The judge considers both Puana's ability to stay clean and sober over the previous four years as well as the violation of his doctor's oath in sentencing.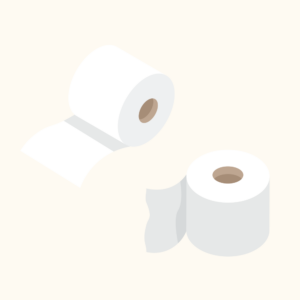 BYO What?!
"Officials from the Honolulu Department of Parks and Recreation send out a call asking the public to bring their own toilet paper to park bathrooms until they can get enough industrial TP to cover. The city cites supply chain issues for the summertime shortage.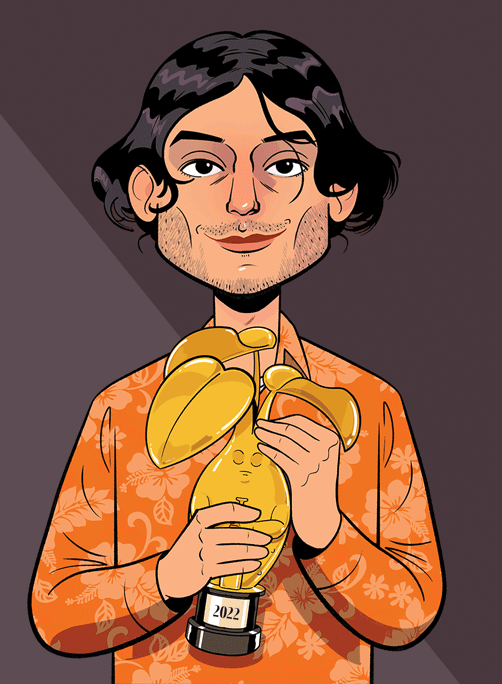 Flash Over
Actor Ezra Miller, best known for playing The Flash in the Justice League movies, is arrested twice in a few weeks on Hawai'i Island. First, Miller pleads no contest to disorderly conduct at a Hilo karaoke bar in April and is fined $500. Weeks later, Miller is arrested for second-degree assault after allegedly throwing a chair that strikes a woman at a private home. No charges were filed.
Swamp Gas
"A stench rising from Kailua's Kawainui Stream after drenching rains gets the attention of people passing near the Hāmākua Marsh Wildlife Sanctuary. State officials trace the sulfuric odor to decomposing plant life while seeking ways to quell a smell described as "like death."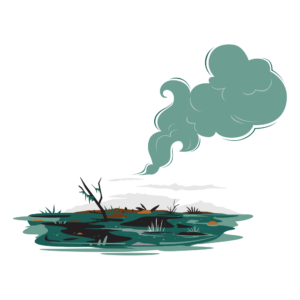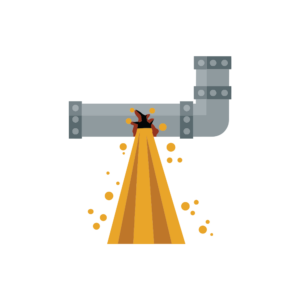 The Whistleblower is
NOT the Problem
"A Red Hill video secretly shot and later released to the media shows jet fuel spewing from the U.S. Navy facility at an alarming rate. The official reaction to the release includes a Navy threat to investigate who released the video. Maybe focus on ending the threat to O'ahu's freshwater supply before trying to scold a whistleblower?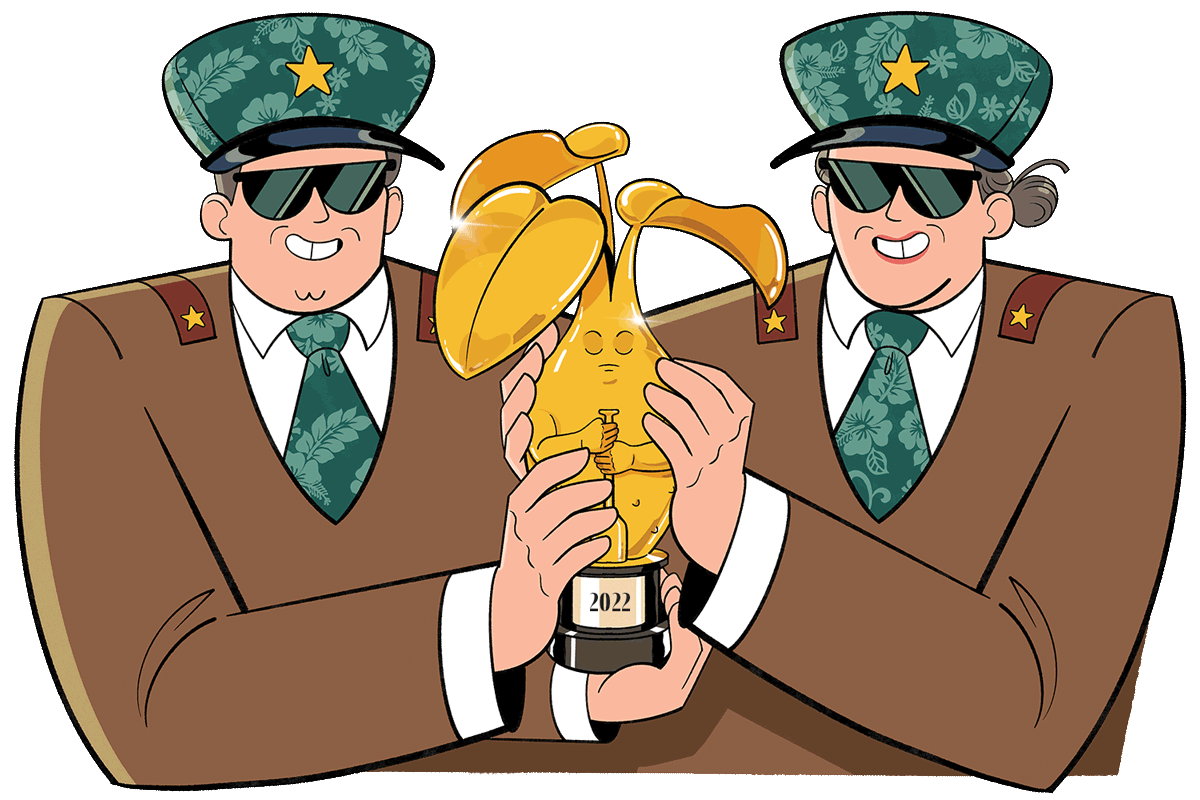 The Spy Who Came In From the Mall
Court records from a federal identity theft case involving an otherwise low-profile Kapolei couple sound like the plot of a spy thriller: decades spent living under false names, multiple passports, maps of military bases and photos showing them wearing what appears to be a Soviet KGB uniform. The husband and wife, both in their 60s, plead not guilty to conspiracy, aggravated identity theft and making false statements in a passport application. The wife's attorney says she's not a spy, but the case remains shrouded in mystery while awaiting trial.
Tua!
When Miami Dolphins quarterback Tua Tagovailoa, who grew up in 'Ewa Beach, is injured in September, Hawai'i fans go on alert. Four days later, when he gets sacked, the hit leaves him down on the ground until the medical team carries him out, prompting questions about the NFL's concussion protocol. Another concussion—suffered in a Christmas Day game—raises more health concerns about when he should play next.
Not THAT Kind of Snake!
In July, Honolulu Police respond to a 911 call from workers at the Kapolei Home Depot who discover an intruder in a shipping container of mixed goods. Police use a bucket to capture the 21-inch-long gopher snake. The species is found in North America, can grow up to 7 feet long and could threaten Hawai'i's snake-free ecosystem.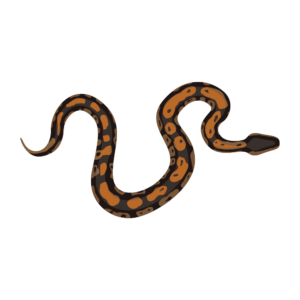 Road Rage
The city takes ownership of Lē'ahi Avenue near Diamond Head after community pushback against a private landowner who took over the road in 2020. The neighborhood complaints against landowner Safe Lē'ahi included new charges for parking where it had been free, hosting commercial food trucks and forcing two-way traffic to a single lane near Waikīkī Elementary.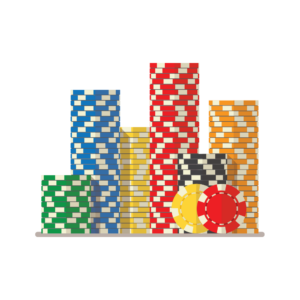 S**tty Business
"Two Hawai'i lawmakers face the consequences of pleading guilty to public corruption charges: Former state Sen. J. Kalani English and former state Rep. Ty Cullen admit to accepting bribes from a business owner in exchange for preferential treatment tied to cesspool legislation. English, the onetime majority leader of the state Senate, is ordered to serve 40 months in prison and pay a $100,000 fine. It's also revealed that English stuffed $5,000 in cash under the floor mat of the car that investigators stopped him in. Cullen admits to receiving $22,000 in casino chips from the business owner during a wastewater conference in New Orleans.

Tulsi Stands for Tulsi
"Former Hawai'i U.S. Rep. Tulsi Gabbard, who made national news in 2020 when she left a safe seat in Congress to run as a longshot candidate for president, issues a "breaking news" alert in October 2022 to announce she's leaving the Democratic Party (and starting a podcast). Gabbard says the party is run "by an elitist cabal of warmongers driven by cowardly wokeness." She then spends time campaigning for a dozen Republicans who include prominent supporters of Donald Trump. After most of them lose in the midterms, she's hired by Fox News as a paid contributor.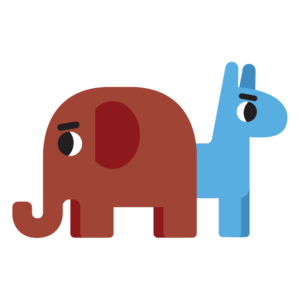 Locked Up
"Former Kaua'i Council member Arthur Brun is sentenced to 20 years in federal prison for drug trafficking, assault of a law enforcement officer, witness tampering, evidence tampering and firearm offenses. Earlier, he pleaded guilty to leading a drug ring that distributed methamphetamine. Prosecutors say that when a public official traffics in meth, the seriousness of the offense is magnified. The U.S. Attorney says Brun fled a police stop, then "personally assaulted a law enforcement officer in the course of his criminal conduct [which] adds to the corrupt nature of his offense."
Flight 404
In October, a pro-Russia group of hackers known as Killnet takes credit for targeting airport websites, including the one for Daniel K. Inouye International Airport. State officials say the cyberattacks focused on the public-facing websites and had no impact on internal systems, operations or traveler safety.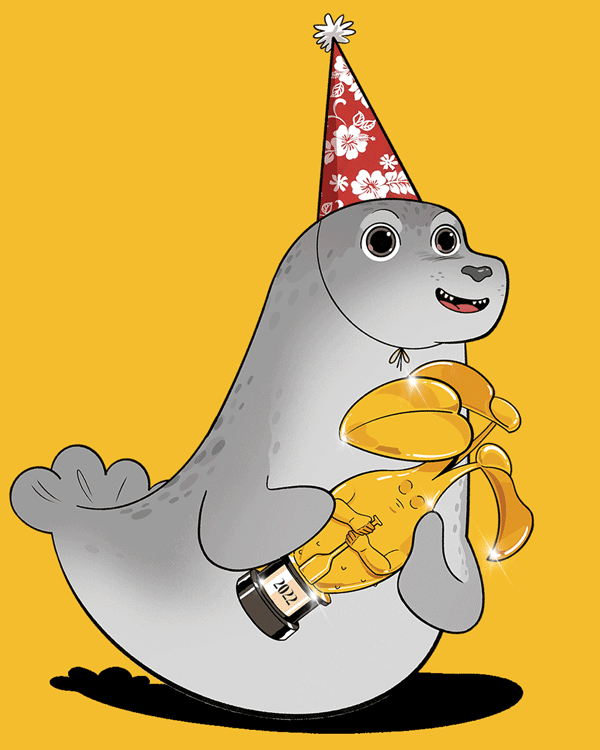 Rocky!
A mother monk seal named Rocky, basking with her pup at Kaimana Beach in Waikīkī, apparently thinks a woman swimming nearby is getting too close to her little one, so she rushes over and attacks. The pup's fine and the swimmer recovers. That was in July. Months later, Rocky crashes a luxury private picnic in 'Ewa Beach. She throws some pillows around, according to the surprised host, before settling in for a few hours, then leaves the next day.

Chris Danger is the illustration pseudonym for author and visual artist Chris Choi. He grew up all around the world from South Korea to Washington, D.C., but spent the most time on O'ahu, where he went to Leilehua High School in Wahiawā. He attended the School of Visual Arts in New York City, and then worked in television and academia; now he's a full-time freelance illustrator. His semi-autobiographical graphic novel How to Be American is set to release in 2025; a graphic novel series he illustrated, The Inflatables, is out now. He currently lives in Portland, Oregon, with his wife, Eva.