Show Buzz: Something Wicked This Way Comes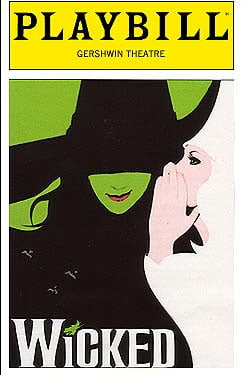 Wicked, Broadway's 17th longest running show, may be touring in Honolulu in 2012.
Last month, while in New York City, I had a chance to watch Wicked for the first time—the untold story behind The Wizard of Oz. After the show, and over some margaritas, I met up with a cast member who happened to be an old friend of mine. Midway through our chat, he mentioned how the show's producers were working out logistics to bring the Wicked tour to Hawaii in 2012.
When I returned home, I called the only venue in Honolulu that hosts Broadway productions—Neal S. Blaisdell Center. Though the person I talked to there would not confirm my inquiry, she did not deny it either. She explained that Blaisdell waits for the production company to announce the details before it is announced locally. And, while she wouldn't give me much more than that, I couldn't help but notice the playful tone in her voice as if it were saying: "I know something you don't know."
Make of it what you will, but that's the buzz!
(Update: Wicked will be touring in Honolulu, Hawaii 11/24/2012-1/16/13. See its website for details.)