Shake it Up – An Entertaining Cinco de Mayo Activity for the Kids
We are hosting a Cinco de Mayo party and thought these would be a perfect project for the kids who are coming. We plan to put a few finished maracas out, along with the materials and then let our little guests make their own.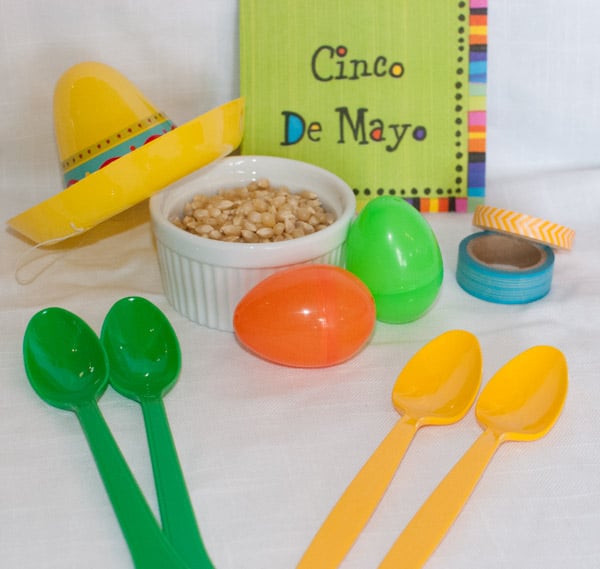 Materials:
Plastic eggs
Plastic spoons
Washi tape
Unpopped popcorn kernels
Directions:
Fill the eggs with a tablespoon of popcorn kernels.
Place the egg between two plastic spoons.
Wrap wash tape around the egg at the seam. This will help seal the egg as well as attach it to the spoons.
Wrap another piece around the bottom of the two spoons to form a handle.
You can use duct or masking tape. We chose the more colorful wash tape, which can be purchased at Target and Ben Franklin.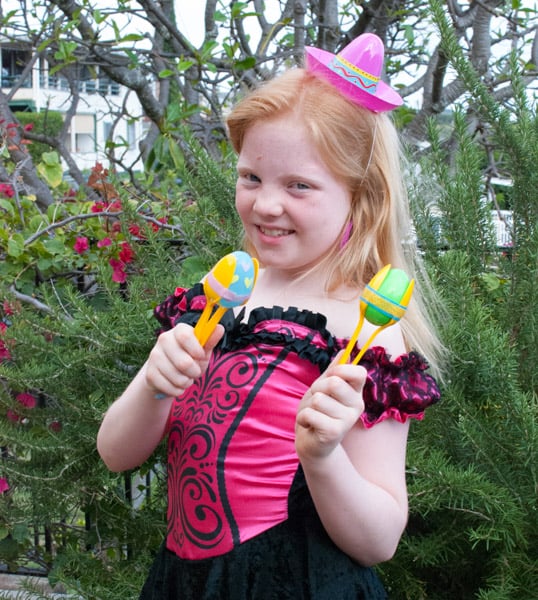 Michele Aucello and her husband Kevin live in the Wilhelmina Rise area with their children Isabella and Luca, some chickens, and the occasional elf and leprechaun. You can reach Michele via email, Facebook, or via her personal blog, Leprechauntricks.com. You can also follow her on Pinterest, where she gets many of her ideas.